Il rifugiato dell'abbazia
Tutti i formati dell'opera
Acquistalo
Sinossi
L'armonia e il fervore del rito mattutino sono improvvisamente turbati da un evento minaccioso: una folla inferocita irrompe nell'abbazia braccando un giovane spaurito e lacero. L'accusa è tremenda: furto e omicidio. Ma fratello Cadfael ha intuito la sua innocenza, e non tornerà al suo orto prima di aver sciolto un intreccio di rivalità e passioni che la precipitosa condanna di un innocente stava per occultare per sempre.
ISBN: 8850227345
Casa Editrice: TEA
Pagine: 252
Recensioni
Brother Cadfael, a former crusader now turned Benedictine monk, is a thoughtful investigator. He dislikes injustice especially when the poor and the weak are wrongly accused. The wrong man When Liliwin, a poor birdlike minstrel, reaches the monastery only a few steps ahead of a wildly angry mob, the b Leggi tutto
GoodReads.com
In this, the seventh of the Brother Cadfael mysteries, one night during Matins a young boy quite literally bursts into the chapel, and in pursuit is a mob from the village convinced that the boy, a musician and entertainer, has committed robbery and nearly murdered someone. Abbot Radulfus is happy t Leggi tutto
GoodReads.com
Another VERY good one in this excellent cozy mysteries series set in Medieval England, in Shrewsbury near the border to Wales. My next one will be Monk's Hood . It feels repetitive to write another review, please see instead these two reviews: http://www.goodreads.com/book/show/44... for "The Leper of Leggi tutto
GoodReads.com
(after fourth reading, June 2016) "You must not attribute evil to what is natural misfortune." Unlike many Cadfael mysteries, this book exists in a temporal vacuum. Set in 1140, it makes no reference to its historical situation. For that reason, lovers of mystery may prefer it while lovers of historic Leggi tutto
GoodReads.com
It's been quite a while since I visited Brother Cadfael and perhaps because of that time lapse, I really enjoyed this novel. There truly aren't too many options for murder in the 12th century, so one story is very like the last. I would classify these books as "cozy mysteries," and it surprises me h Leggi tutto
GoodReads.com
These are wonderful cozy mysteries with a great cast of characters and a wonderful setting. They are even better when listened to as an audiobook.
GoodReads.com
Liliwin, the jongleur, must be the most piteous, heart-wrenching of all Cadfael's protegés. I was so glad to see him and his girl Rannilt go on their way rejoicing. I felt empathy for the real culprits, too. Also one of my Cadfael favourites.
GoodReads.com
In this, one of my favorite Brother Cadfael stories (and also the first one I read long ago on a trip to Britain), attention again returns to the roles and lives of medieval women, but this time the focus is on the middle and lower classes. From the dramatic opening when the peace of the monks' nigh Leggi tutto
GoodReads.com
I've come late to the Cadfael series, having first watched the television adaptations starring the magnificent Sir Derek Jacobi. Though this is the seventh in the Cadfael series, it was the first I read, since this particular adaptation was probably my favourite. Peters has an amazing eye for histor Leggi tutto
GoodReads.com
"Fear for yourself crushes and compresses you from without, but fear for another is a monster, a ravenous rat gnawing within, eating out your heart." Who belongs, and why do they belong? Or not? Among Peters' better Cadfael tales. Medieval enough to be other; modern enough to be understandable. Lots Leggi tutto
GoodReads.com
Aggiungi la tua recensione
Altri libri di Ellis Peters
Il Libraio per te
Scopri i nostri suggerimenti di lettura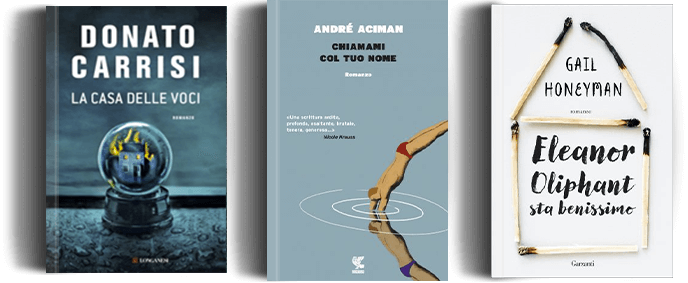 Ancora alla ricerca del libro perfetto?
Compila uno o più campi e lo troverai