La bara d'argento
Tutti i formati dell'opera
Acquistalo
Sinossi
Il possesso delle reliquie di santa Winfred ha scatenato una controversia fra i monaci benedettini di Shrewsbury e gli abitanti di un pacifico borgo del Galles. Dopo le trattative, e le minacce, a complicare le cose viene scoperto il cadavere di Rhisiart, il principale oppositore dei monaci, trafitto da una freccia. Sulla piccola ma combattiva comunità sembra abbattersi la maledizione della santa. Ma fratello Cadfael non si accontenta delle apparenze, e, tra sospetti, reticenze e falsi indizi, riesce ancora una volta a far luce su un caso complicato e imbarazzante.
ISBN: 8850224591
Casa Editrice: TEA
Pagine: 196
Recensioni
Great historical mystery series. Since this info was hard for me to find, below is a list of the Cadfael novels in order of publication: A Morbid Taste for Bones One Corpse Too Many Monk's Hood St. Peter's Fair The Leper of St. Giles The Virgin in the Ice The Sanctuary Sparrow The Devil's Novice Dead Man's R Leggi tutto
GoodReads.com
A Morbid Taste for Bones by Ellis Peters is a 2014 Mysterious Press/ Open Road Media publication. (This book was originally published in 1977) I have been curious about this series for a very long time. I love the Medieval period in history so it should be right up my alley. The series is a long one Leggi tutto
GoodReads.com
The mid 12th century England in the Abbey of Shrewsbury lives a Welsh Benedictine monk Brother Cadfael, an unusual member in as he fought and killed in the Holy Land during a bloody crusade, known women intimately, a soldier, captain of a ship too, however now retired to the quiet life of a monaster Leggi tutto
GoodReads.com
Affectionate Sarcasm This first Cadfael story is about clerical arrogance, deceit, vanity, pettiness, ambition, vengefulness, and ultimately homicide in a 12th century monastic community. It also touches on idolatry and superstition in medieval Britain. And it makes several clever swipes at clerical Leggi tutto
GoodReads.com
"Justice can be arrived at by more routes than one." I thought this book was a swell start to this series! Brother Cadfael, monk by vocation and detective by circumstance, is a really delightful character. A medieval-time, Welsh-born man, Cadfael now carries out his monastic duties at Shrewsbury Abbe Leggi tutto
GoodReads.com
Note, Aug. 7, 2017: I edited this just now to correct a minor typo. Dame Edith Pargeter had already, by 1977, made a reputation for herself, under the pen name of Ellis Peters, as a mystery writer; but under her own name, she was also a respected author of historical fiction, much of it set in mediev Leggi tutto
GoodReads.com
The first of the Brother Cadfael novels by Ellis Peters, which I have just discovered is a pseudonym for Edith Pargeter, a Welsh woman by birth and a historian by nature. I would not have suspected that these stories were written by a woman because she captures the brothers of the Shrewsbury Abbey,
GoodReads.com
This is the very first book in the Cadfael series; first published in 1977, and set in 1137, it still reads as though it could has been released this month. This is a timeless, classic mystery and an enjoyable introduction to the world of Cadfael and his fellow brothers at the Shrewsbury abbey of Sa Leggi tutto
GoodReads.com
This book is actually quite good. I must admit though, I had a hard time getting through it. In fact, I pretty much had to sit myself down and force myself to read through to the end. I've decided that has much more to do with me than the book itself (consequently my high rating). The truth is, I ju Leggi tutto
GoodReads.com
8/2019 - reread (listened to the audiobook this time, love Patrick Tull's narration); what a wonderfully satisfying ending- makes me chuckle every time! 2017 - I first read Brother Cadfael over 30 years ago during high school and college breaks; I became addicted and thus began a lifelong love of acc Leggi tutto
GoodReads.com
Aggiungi la tua recensione
Altri libri di Ellis Peters
Il Libraio per te
Scopri i nostri suggerimenti di lettura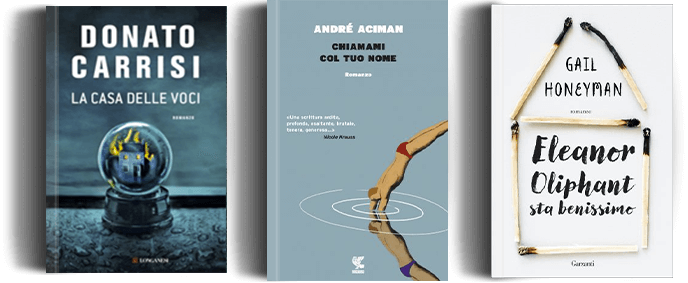 Ancora alla ricerca del libro perfetto?
Compila uno o più campi e lo troverai