 La vergine nel ghiaccio
Tutti i formati dell'opera
Acquistalo
Sinossi
Mancano poche settimane al Santo Natale del 1139. L'inverno stringe nella sua morsa la campagna dello Shropshire. Le abbazie e i priorati sono oasi di pace in mezzo a un paese nuovamente diviso dalla guerra civile. In un torrente gelato viene ritrovato il cadavere di una giovane donna. Chi era costei? Perchè si trovava lì, lontano dalle strade principali? Di chi è il sangue che ne macchia l'abito? Fratello Cadfael, lontano dalla sua abbazia, è alle prese con un orribile delitto le cui tracce la neve sembra poter cancellare per sempre.
ISBN: 8850224648
Casa Editrice: TEA
Pagine: 238
Recensioni
This is a mystery/historical fiction of the Cadfael Chronicles. I read it some time ago but somehow neglected to share my deep and insightful views with everyone here at Goodreads. How remiss of me. If you are familiar with Cadfael and his "history" then you know that our monkish mystery solver is nev Leggi tutto
GoodReads.com
Well written historical fiction and mystery By Charles van Buren on February 18, 2018 Format: Kindle Edition|Verified Purchase This volume of the Cadfael books is mystery and historical fiction set against the background of the civil war between Empress Maud and King Stepen. The division of the country Leggi tutto
GoodReads.com
I'm not doing plot spoilers. Instead I want to talk about Ellis Peters' impeccable ear for dialogue, and the way she evokes her period with seeming effortlessness. There are also wonderful characterisation and intricately woven plot lines. If you have never attempted a Cadfael story, now would be a g Leggi tutto
GoodReads.com
Although when I first read Ellis Peters' sixth Brother Cadfael novel, when I perused her The Virgin in the Ice in 1986, it rapidly became one of my then favourites of the series, rereading The Virgin in the Ice over the past couple of days has proven to be a trifle frustrating. For although and of c Leggi tutto
GoodReads.com
This series is almost the epitome of "comfort read" for me, and right now, that's just what the doctor ordered.
GoodReads.com
(After fourth reading, June 2016) "Never go looking for disaster. Expect the best, and walk so discreetly as to invite it, and then leave all to God." Among the most popular of the Cadfael chronicles, this tale heralds the first appearance of Oliver de Bretagne. (You'll have to read the book to discov Leggi tutto
GoodReads.com
My favorite so far - absolutely loved it.
GoodReads.com
An atmospheric invocation of a land at war with ordinary people swept up in violence. A headstrong girl and her younger brother in charge of a nun are astray in appalling weather and dangerous country. Brother Cadfael follows their tracks only to discover the nun murdered and her body concealed in t Leggi tutto
GoodReads.com
This is one of my favourite of the Brother Cadfael series. The evocation of England during the Little Ice Age is precise enough to make me shiver and the images of the land under the blanket of snow are beautiful. The first appearance of Olivier is worth the price of admission all by itself. It is w Leggi tutto
GoodReads.com
I have to be honest. Throughout most of the book I thought it was just OK, two stars, even though from the very beginning I did really like the atmosphere of the cold and snowy winter; it was perfectly depicted. It wasn't until the last chapter that I understood the importance of this book. It too i Leggi tutto
GoodReads.com
Aggiungi la tua recensione
Altri libri di Ellis Peters
Il Libraio per te
Scopri i nostri suggerimenti di lettura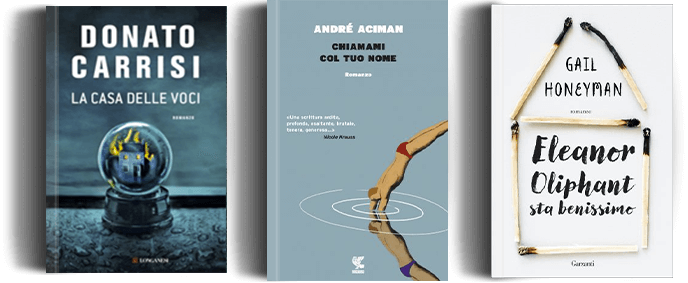 Ancora alla ricerca del libro perfetto?
Compila uno o più campi e lo troverai