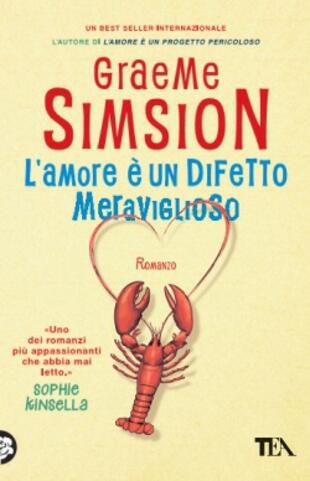 L'amore è un difetto meraviglioso
Tutti i formati dell'opera
Acquistalo
Sinossi
Don Tillman, brillante professore di genetica di trentanove anni, decide che è tempo di trovare una compagna di vita. Così, con l'approccio scientifico con cui affronta ogni cosa, dà il via al Progetto Moglie. Sedici pagine di questionario gli permetteranno di escludere le candidate inadatte: fumatrici, ritardatarie, schizzinose... Rosie Jarman è tutte queste cose. Ed è anche seducente, appassionata e intelligente. Ovviamente viene bocciata per il Progetto Moglie, ma chiede a Don una mano per un altro progetto. E così i due si trovano a collaborare, fianco a fianco...
ISBN: 8850240341
Casa Editrice: TEA
Pagine: 304
Recensioni
Sheldon in love. Adorable and fun. Probably one of the most enjoyable chick lit books I've read, ironically, written by a man. On the other hand, not nearly enough sex in it.
GoodReads.com
This does for Autism what Pretty Woman did for prostitutes. It uses it for entertainment, it plays on it for laughter. It's a 1970's sitcom of a book. The character of (Shel)Don feels like little more that fan-fiction of The Big Bang Theory and Rosie seems like the perfect emulation of The Cool Girl Leggi tutto
GoodReads.com
'The Rosie Project' by Graeme Simsion is so wonderful. I'm going to attempt to enumerate my enjoyment of the novel; 1. Don Tillman is an Associate Professor of genetics at the University of Melbourne. He has a black-belt in Akikido, and can cook a mean lobster salad. He also has Asperger syndrome – Leggi tutto
GoodReads.com
What a shame! What a shame Graeme Simsion wrote this offering "quickly" and that he went with a "comedy rather than a drama". What a shame that the opportunity to educate and illuminate was squandered and traded for gratuitous laughs ,extreme generalisations and blatant stereotyping. My initial delight Leggi tutto
GoodReads.com
Don Tillman is an Associate Professor of Genetics with (probably) Asperger's Syndrome who has decided that, as he is nearing 40, he will solve "the wife problem" (ie. not being married) by creating a questionnaire that will ascertain, for him, the perfect wife and then marry her. That is until he me Leggi tutto
GoodReads.com
Ultracharming & very very, uh, cute. The singular voice of the main character is enough to convince the reader that a love story exists in anything. This rom-com takes some DNA from various films, especially, it seems, 1997's "As Good As it Gets." Worth a read, its very likely to become a film soon
GoodReads.com
Actual rating : 3.5 stars From the moment I finished it I knew I had one critical task to perform : To review this project book . Although the timing is particularly annoying, I realized that the several options I faced made my choice incredibly clear. ➊ Not reviewing this book , resulting in damage t Leggi tutto
GoodReads.com
I thoroughly enjoyed this book. It was very amusing and clever. The protagonist Don is definitely a clichéd version of someone with Asperger's, but I think he had to be for the purposes of the novel. He sits on the very end of the spectrum and embodies every single stereotypical attribute of an Aspi Leggi tutto
GoodReads.com
How addictive was this book? I read it in a day - a day when I should have been doing other things. It's a fun, quirky and erudite love story. It's laugh-out-loud funny and unexpectedly touching. Don is a wonderfully offbeat narrative character and Rosie is his perfect foil. Graeme Simsion writes both Leggi tutto
GoodReads.com
My first note written about this novel is a 1 ★ intolerably woeful but a night's sleep has made me feel a little more generous so I've amended it to 2★ it was ok . The whole premise felt predictable, horribly predictable, I found that main character incredibly annoying and the humor did not amuse me. Leggi tutto
GoodReads.com
Aggiungi la tua recensione
Altri libri di Graeme Simsion
Il Libraio per te
I libri scelti in base ai tuoi interessi
Il Libraio per te
Scopri i nostri suggerimenti di lettura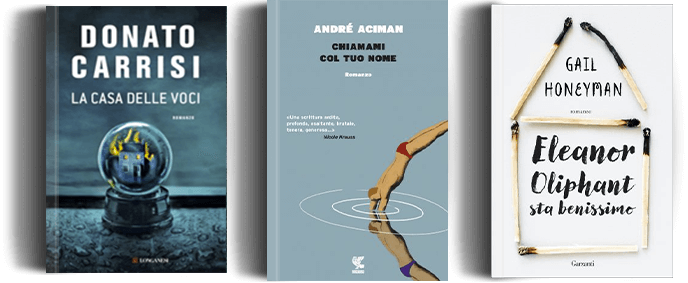 Ancora alla ricerca del libro perfetto?
Compila uno o più campi e lo troverai