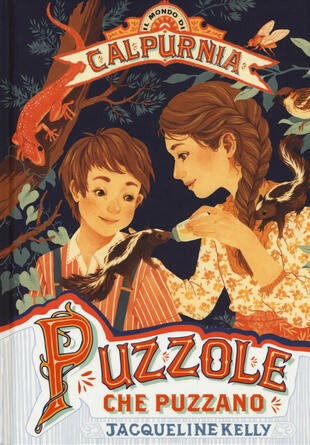 Puzzole che puzzano! Il mondo di Calpurna
Tutti i formati dell'opera
Acquistalo
Sinossi
Ostinata, indipendente, battagliera, Calpurnia continua il suo viaggio di scoperta tra animali, piante, prati e fiumi che le svelano, in un'avventura infinita, tutti i loro segreti. Età di lettura: da 12 anni.
ISBN: 886526764X
Casa Editrice: NORD-SUD
Pagine: 108
Recensioni
You older readers may remember Callie Tate from her Newbery-honored novel The Evolution of Calpurnia Tate, but in Skunked, she and her little brother Travis are introduced to the early reader crowd with all the humor and heart of the first story and a considerably thinner book spine. Plus really gor Leggi tutto
GoodReads.com
Early chapter books are NOT easy to write well and my hat is off to Jacqueline Kelly for this terrific start to a series for young readers. The entire package is excellent from the appealing cover to the interior book design with dark well-spaced text and plenty of white space. The illustrations are Leggi tutto
GoodReads.com
I'm a huge fan of the original Calpurnia stories, so I was leery of this spin-off for younger readers, but it is delightful. Skunked remains true to the spirit of the older stories while being age-appropriate for the format. Kelly provides an intelligent heroine interested in science as a role model Leggi tutto
GoodReads.com
Wow. Not in a good way. Calpurnia and her brother love the outdoors for very different reasons. Calpurnia wants to be a scientist, and Travis just wants a pet. But when Travis brings home first one baby skunk and then another, things get complicated! Chaos ensues when Travis brings the cute but letha Leggi tutto
GoodReads.com
Calpurnia Tate, Girl Vet is a new series for younger readers. This first book tells of Calpurnia and her younger brother Travis' misadventures with baby skunks. Travis has big heart when it comes to animals, but lacks common sense. Case in point, he brings the skunks to school because one is sick. M Leggi tutto
GoodReads.com
Calpurnia and her brother, Travis, have a relationship in which they care for one another and like each other, so when one gets into a scrape, the other helps them out. The plot is funny, there is great foreshadowing, no one gets hurts, and, in the end, their parents never find out what really happe Leggi tutto
GoodReads.com
I really loved the Calpurnia Tate books, and I was really excited to see that Jacqueline Kelly had made a spinoff series for younger readers. I read this first one aloud with my seven-year-old and we both enjoyed it. You can learn things about animals and scientific experimentation, but it's also fu Leggi tutto
GoodReads.com
This will be a good choice for early chapter book readers who interested in historical fiction or who have a genre assignment. Although it's Calpurnia Tate #3, it really serves as an introduction to Callie.
GoodReads.com
This book is about Calpurnia 'Callie' Tate, a 12-year-old girl growing up in small town Texas at the end of the 19th century. She stubbornly breaks societal norms to learn about science (especially veterinary science), and in this book she must help her soft-hearted brother Travis take care of a pai Leggi tutto
GoodReads.com
"Skunked!" is a lovely opening of the "Calpurnia Tate, Girl Vet" chapter book series by Jacqueline Kelly, which share the same characters with her middle-grade books about the aspiring animal doctor. The story, set in 1901 in rural Texas, is both heartwarming and full of facts about flora and fauna Leggi tutto
GoodReads.com
Aggiungi la tua recensione
Altri libri di Jacqueline Kelly
Il Libraio per te
Scopri i nostri suggerimenti di lettura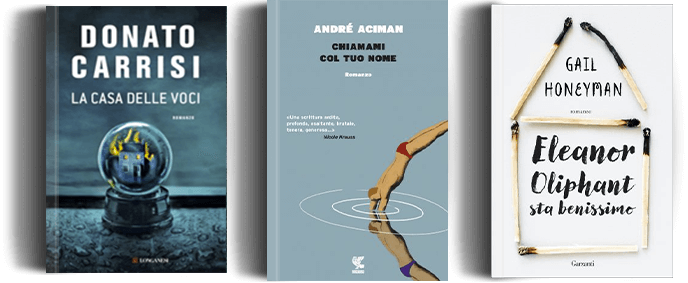 Ancora alla ricerca del libro perfetto?
Compila uno o più campi e lo troverai