Divertentissimo me
Tutti i formati dell'opera
Acquistalo
Sinossi
Cos'hanno in comune New York, un esercito di zombie e il concorso per diventare il Giovane Comico Più Divertente del Pianeta? Se vuoi scoprirlo, devi leggere la mia storia. Ma lascia che mi presenti. Ciao, sono Jamie Grimm e la mia missione è farti schiattare dal ridere. In questo libro incontrerai la mia imbalsamatissima famiglia adottiva (i Simpa), i miei fantastici compagni di scuola e una ragazza veramente stilosa… Ah, dimenticavo! Conoscerai anche Steve, il bullo peggiore della storia dell'umanità – che guarda caso vive sotto il mio stesso tetto. E se resti con me per un po' potrei anche raccontarti il mio grande segreto… Ma niente spoiler, per il momento. Quindi, mettiti comodo, rilassati e che lo spettacolo abbia inizio!
ISBN: 8869181936
Casa Editrice: Salani
Pagine: 320
Recensioni
Buddy reading with my 9 year old daughter. As she gets older and starts venturing closer to the YA section of the library, I find myself reading more middle grade books to see what she's reading, keep up with her interests and make sure everything stays age appropriate. At my son's soccer practice e Leggi tutto
GoodReads.com
I laughed and I cried. It doesn't get much better than that for me.
GoodReads.com
I picked this book up purely to help out my son, who is behind on reading for pleasure. Which happens when you are a junior in high school. Being a middle school teacher for 10 years, I thought that I could breeze through this quickly, check it off the list and move to the next. See, I'm someone, wh Leggi tutto
GoodReads.com
This is absolutely the least funny humor book I have ever read. I like to think I have a good sense of humor, even when it's humor aimed at tween-age boys. I have LOLed plenty at Jeff Kinney, Dave Lubars, John Scieszka and Andy Griffths. But I didn't laugh at this book. I think, maybe once, I cracke Leggi tutto
GoodReads.com
I seriously hated this book. I don't think any kid, especially a person in middle school could relate to this book. The chapters aren't interesting or exciting. The jokes in the book aren't funny. The genre of this book is realistic fiction/humor, but is neither funny nor relatable (being in middle Leggi tutto
GoodReads.com
Cuando cayó este libro a mis manos lo primero que pensé fue "me voy a reír mucho" y no iba desencaminado. La primera idea que tenía sobre este libro es que era una novela de humor, con muchos chistes y poco más, pero por el camino descubrí una enternecedora y dura historia. Para empezar no es una nov Leggi tutto
GoodReads.com
Jamie Grimm wants to be a stand up comedian... well, a sitting down one, since he is in a wheelchair. He has some stage fright that he's working to get over, sometimes by being the class clown. He lives with an aunt and uncle, and his cousin Stevie bullies him mercilessly-- even pushing him out of h Leggi tutto
GoodReads.com
This is my sister's book and I just picked it up for fun since I miraculously reduced my own TBR pile to nada. It's a light read and had lots of jokes-- some of which I really didn't get and some I did get, but only very few made me chuckle. (I say chuckle because I didn't really laugh). "He owns th Leggi tutto
GoodReads.com
1 Star ★ That was the stupidest book I have ever read. In my life. And the worst part? IT WAS REQUIRED. Yes, this was my required reading book for English. THIS. It took me less than two hours to read and was a complete waste of time. Recommended, possibly, to second or third graders who would like Leggi tutto
GoodReads.com
Humor, heart, and hope with tons of reader appeal. Can't wait to hand this to my students.
GoodReads.com
Aggiungi la tua recensione
Altri libri di James Patterson
Il Libraio per te
Scopri i nostri suggerimenti di lettura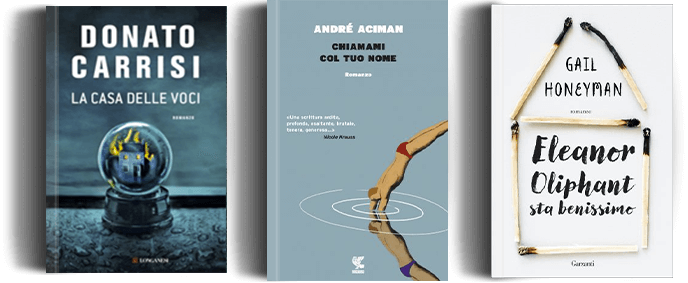 Ancora alla ricerca del libro perfetto?
Compila uno o più campi e lo troverai