Scuola Media: I cani mi adorano!
Tutti i formati dell'opera
Acquistalo
Sinossi
VOI PENSATE CHE LA VITA DI RAFE A SCUOLA STIA INIZIANDO A DIVENTARE APPENA SOPPORTABILE?EHM, CHIEDETEGLI COSA NE PENSA DI AVERE SUA SORELLA IN CLASSE (E COME VANNO GLI AFFARI).
Quest'anno per Natale Rafe non ha ricevuto né un volo-pattino néuna settimana bianca da sogno né tanto meno quello che ogni ragazzo desidera dal più profondo del cuore: una sfavillante consolle Gamebox Multipiattaforma Deluxe Baco Nero, con cui giocare al videogioco più ambito di sempre, TrollQuest. La situazione è evidentemente inaccettabile per Rafe, che decide di rimediare e creare dal nulla un impero finanziario portando a spasso i cani dei vicini.Ma non ha fatto i conti con due orribili, diabolici rivali e con la Grande Guerra Canina…
QUESTA SITUAZIONE SARÀ UN OSSO TROPPO DURO DA MANDARE GIÙ?
ISBN: 8893811243
Casa Editrice: Salani
Pagine: 240
Recensioni
Every time I start one of these, I wonder if this will be the one that lets me down and makes me tired of the series. But every time...nope. Still adorable, still funny. Rafe has a new scheme, new enemies, and new challenges at school. I love watching Rafe grow up and try to make smart decisions--he' Leggi tutto
GoodReads.com
I love dogs, and this book is all about them. Rafe's dog is very crazy and loves hanging around other dogs. While his dog is cool, Rafe is not. He starts a dog waling business leading him to fights. I rated this book 5 stars because dog is mans best friend and Middle School is the king of all books. Leggi tutto
GoodReads.com
The adventures continue when Rafe starts a dog walking business. The antics kept me and my kids entertained and we enjoyed it from start to finish. This is a fun and funny series that's great for a middle grader reader.
GoodReads.com
Public library copy. Somehow missed not only umber 8, but number 7 as well. Surprised students haven't complained!
GoodReads.com
I really enjoyed this book and I enjoy this series overall. This book talks about the main character Rafe and how he didn't get what he wanted for Christmas, a video game console. He's trying to think of ways to earn money and then he finds it - dog walking. He makes flyers and puts them up at the d Leggi tutto
GoodReads.com
Now the reason why I read this was because I like dogs so thats how it got my attention and I'm glad I got this because it shows him helping the community and I really like that. Also his sister acts like the big brother and Pretty much thats how I act with my brother, just that I'm a boy .
GoodReads.com
I think that this book is an awesome choice to read. It has adventures, mysteries and revenge plots throughout it. I love this book most of all out of the series, because I love dogs and it is full of them.
GoodReads.com
Best book in the history of books.
GoodReads.com
I like it cause it cause kinda like Rafe thinks somebody is stealing his business and he wants it back.
GoodReads.com
The exiting book "Middle School: Dog's Best Friend" by James Patterson, is about a boy named Rafe Khatchadorian that has tried to form a dog-walking business and so far he has a new enemy. Cheap walks. It's hard to deal with when he has an annoying sister, Georgia. The book includes a few drawings o Leggi tutto
GoodReads.com
Aggiungi la tua recensione
Altri libri di James Patterson
Il Libraio per te
I libri scelti in base ai tuoi interessi
Il Libraio per te
Scopri i nostri suggerimenti di lettura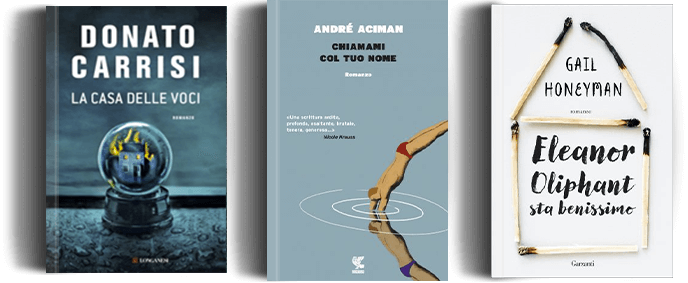 Ancora alla ricerca del libro perfetto?
Compila uno o più campi e lo troverai