 La congiura di Merlino
Tutti i formati dell'opera
Acquistalo
Sinossi
Non esiste un solo mondo, ma tanti mondi paralleli e il più importante è quello delle Isole di Blest: quando qualcosa, là, va storto, ha ripercussioni sconvolgenti su molti degli altri mondi. E qualcosa sta per andare decisamente storto. Il Merlino di Blest è morto per un attacco cardiaco. O forse si è trattato di un assassinio perpetrato grazie alla magia? Due amici, Roddy e Grundo, sospettano l'esistenza di un complotto, ma gli adulti non danno loro ascolto. Quando un ragazzo di un altro mondo, Nick, inciampa per sbaglio nei guai di Blest, Roddy cerca di coinvolgerlo e gli chiede aiuto. Ma cosa possono fare tre ragazzi, contro il nuovo Merlino e le forze oscure che evoca? Età di lettura: da 11 anni.
ISBN: 8884513839
Casa Editrice: Salani
Pagine: 400
Recensioni
The first time I read this book I was ten and I did not like it at all. Things have changed. 10-year-old me: Computers? In my fantasy book? Sacre bleu! 14-year-old me: Magic + technology = pretty damn cool. Refreshing. 10yom: Multiple magic systems? Booooo. 14yom: Multiple magic systems? Awesome layerin Leggi tutto
GoodReads.com
In Diana Wynne Jones' "multiverse," a series of parallel universes, a couple of kids discover a conspiracy to take over the magic of Blest, a key world in the multiverse -- but of course, none of the adults believe them. In the course of unraveling the conspiracy, Roddy discovers strange things abou Leggi tutto
GoodReads.com
I loved this one! It's full of wonderful and lively characters - I like Roddy, Grundo and Nick but the elephant is probably my favourite! Nick had a backstory that I thought was a bit vague until I realised this is actually a sequel. I'll have to go back and read the first book now, but I don't thin Leggi tutto
GoodReads.com
This is definitely not my favourite series by Diana Wynne Jones, but I did like this book more than its predecessor and there are still some fun bits all through.
GoodReads.com
Diana Wynne Jones creates the most incredible worlds and characters - it's always a pleasure to spend time with them. (10+) *Please note: this review is meant as a recommendation only. If you use it in any marketing material, online or anywhere on a published book without asking permission from me fi Leggi tutto
GoodReads.com
I read the book sometime when I was in High School - there everyone would start guessing just how old I am. It's quite funny to think of that. Anyway. This is definitely my favourite genre. Fantasy and magic. Well, I am one of those who does have her head in the clouds and not afraid to actually adm Leggi tutto
GoodReads.com
YES TO THIS BOOK!!!!!!!!!!! I need an elephant. AN ELEPHANT. Also Romanov. Yesssss. ACK DIANA WYNNE JONES BOOKS ARE LIFE I TELL YOU. (I may coherent a review someday.) ROMANOV.
GoodReads.com
As a big fan of Diana Wynne Jones, I had hoped for an absorbing and well characterised story. I wasn't sure what audience this would be pitched at, initially, because it is set in the same magical system as an earlier book, Deep Secret , which is aimed more at adults and YA. This book seems to be for Leggi tutto
GoodReads.com
My previous acquaintance with Diana Wynne Jones was through her The Tough Guide to Fantasyland (Vista 1996), a thoroughly enjoyable tongue-in-cheek encyclopaedic tour of the conventions of post-Tolkien fantasy writing. This outing for the much-published children's writer includes much of that irreve Leggi tutto
GoodReads.com
The Merlin Conspiracy was a romp, although I didn't find it to be as clever as some of her other books. The back and forth first person narration made it difficult to get a real feel for the main characters of the book, and some of the relationships seemed forced and one dimensional. However, the au Leggi tutto
GoodReads.com
Aggiungi la tua recensione
Altri libri di Jones Diana Wynne
Il Libraio per te
Scopri i nostri suggerimenti di lettura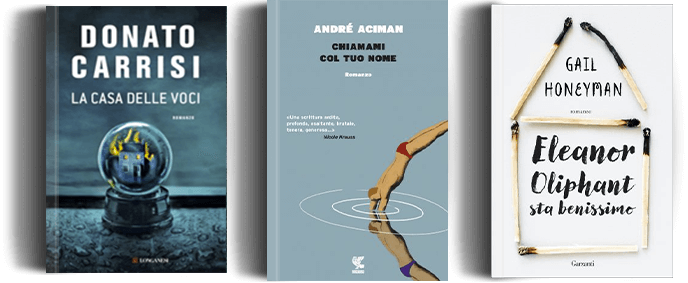 Ancora alla ricerca del libro perfetto?
Compila uno o più campi e lo troverai