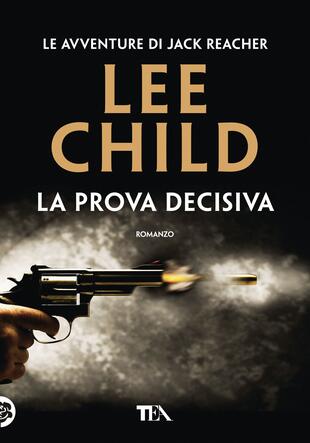 Jack Reacher: una sola legge, una sola giustizia. La sua.
La prova decisiva
Tutti i formati dell'opera
Acquistalo
Tra gli scrittori di thriller, Lee Child per me è il numero 1.
Ken Follett
Sinossi
Sei spari esplodono improvvisi in una cittadina di provincia dell'Indiana. Sei colpi di fucile su una folla inerme, in una piazza del centro. A terra cinque corpi senza vita. Poche ore dopo, viene arrestato un ex cecchino dell'esercito, James Barr. Le prove contro di lui sono schiaccianti, eppure lui sostiene che abbiano preso la persona sbagliata, e chiede una sola cosa: «Trovatemi Jack Reacher». Ma Jack Reacher è un uomo molto difficile da trovare. All'insaputa di tutti, però, dalle spiagge di Miami è già partito per l'Indiana…
ISBN: 8850249136
Casa Editrice: TEA
Pagine: 428
Recensioni
Nobody should pick up a Jack Reacher novel and expect great literature. I might be wrong but I suspect that that isn't Lee Child's purpose. What you get instead is a good dollop of wish-fulfilment, good writing, beautiful, intelligent and feisty females who are either integral to the development of Leggi tutto
GoodReads.com
4.5/5 "You going to shoot me?" Reacher asked."Maybe.""You should.""Why?""Because if you don't, I'm going to find you and I'm going to make you sorry." Lee Child never ceases to amaze me with the depth and cleverness of his writing. This is the ninth installment of Jack Reacher series and it still Leggi tutto
GoodReads.com
The ninth installment in the Jack Reacher series is one of the better books in the series. It opens when a highly efficient sniper sets up in a parking garage in a Midwestern city and shoots five people dead, missing with only one of six shots. The shooter gets away clean but leaves what appears to
GoodReads.com
One shot (Jack Reacher #9), Lee Child One Shot is the ninth book in the Jack Reacher series written by Lee Child. The book title is based on "One shot, one kill," the military sniper's creed. The novel was adapted into the 2012 film Jack Reacher, starring Tom Cruise as the title character. This book Leggi tutto
GoodReads.com
A sniper guns down five people. The evidence against him is overwhelming. When questioned by the police he declares bluntly that they have the wrong man. Then he says, "Get Reacher." The cops have no idea who Reacher is, but you and I should know, because, if we are reading in order this is # 9 in t Leggi tutto
GoodReads.com
Good mystery-crime novel with lots of fast-paced action and even a bit of romance. If you are a Jack Reacher fan, I'm sure you will enjoy this entertaining book. As for the movie, it's kind of hard to imagine Tom Cruise as the big and tall Jack Reacher, but I still might give it a try.
GoodReads.com
I'm going to add the same review for all of the Reacher series, so if you've read this one, you've read 'em all. If you feel a certain affinity for the lone hero, a man of principle, of unwavering knowledge and assent as to his own actions, than Jack Reacher's your kinda guy. Lee Child has created a Leggi tutto
GoodReads.com
Number 9 in the Jack Reacher Series. 5/5 because this was great. This story starts out of the blocks on page one and just keeps going. There is what appears to be and random act of violence. A sniper fires 6 bullets and kills 5 people. The man accused has done this before whilst still in the army in Ku Leggi tutto
GoodReads.com
I was looking forward to reading this series for a while, but I couldn't find the first. Finally, I started with the 9th book. Probably I would better understand the main character If I started with the first book. However, I already liked this book more than I expected. I read this in less than two Leggi tutto
GoodReads.com
The best book in the series so far.
GoodReads.com
Aggiungi la tua recensione
Il Libraio per te
I libri scelti in base ai tuoi interessi
Il Libraio per te
Scopri i nostri suggerimenti di lettura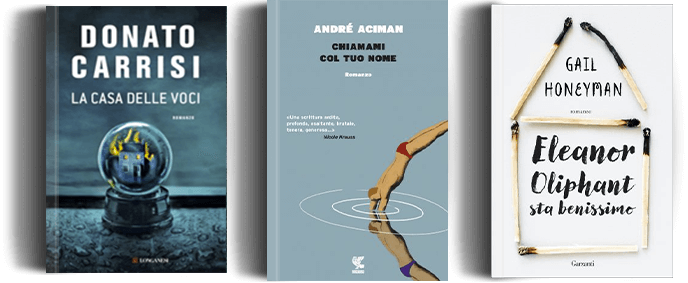 Ancora alla ricerca del libro perfetto?
Compila uno o più campi e lo troverai