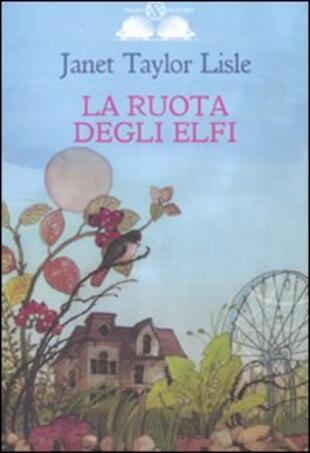 La ruota degli elfi
Tutti i formati dell'opera
Acquistalo
Sinossi
Un classico della narrativa internazionale sulla magia dell'amicizia e del diventare grandi imparando a guardare anche le cose più terribili con lo sguardo incantato dell'infanzia. Sara-Kate si veste male, ha un gran caratteraccio e viene tenuta alla larga da tutta la scuola perché "strana". Ma è forse proprio per la sua "stranezza" che una colonia di elfi ha deciso di costruire un villaggio nel suo giardino? Hillary però, superando i pregiudizi di tutti, è decisa a scoprire il suo segreto. Ed ecco che, grazie alla fantasia di Sara-Kate e a quella minuscola, magica ruota panoramica che riflette la luce della luna, un'amara realtà può trasformarsi nella più incredibile delle magie... Età di lettura: da 10 anni.
ISBN: 887782204X
Casa Editrice: Salani
Pagine: 128
Recensioni
Hillary becomes friends with Sara-Kate, a girl who everyone at school laughs at and avoids. Sara-Kate wears odd clothes and looks uncared for. Her dad isn't around and her mum isn't seen outside the house. Sara-Kate gradually trusts Hillary enough to let her help with an elf village that is in her b Leggi tutto
GoodReads.com
This review also appears on my blog, Read-at-Home Mom . Sara-Kate Connolly is in fifth grade for the second time, and everyone, including fourth graders, like Hillary, knows to stay away from her. Her house is dark and dilapidated, and the yard is overgrown with brush. Plus, Mrs. Connolly never comes Leggi tutto
GoodReads.com
This was an OK read for me - I liked it, but I didn't like it. I liked some of the issues it presented, but what I never like in a book is confusing the reader. Reading this book as an adult was probably different than reading it as a kid, but I wouldn't really feel like handing it to any 9-12 year
GoodReads.com
WARNING: Review contains spoilers. Sometimes you pick up a book based on its cover or the description on the back/cover jacket, and get something entirely different than you were expecting. Such was the case with "Afternoon of the Elves" -- I picked it up thinking it would be either a light fantasy o Leggi tutto
GoodReads.com
This 1990 Newbery Honor award winner, is hauntingly complex. Hillary is a child of comfortable middle class who is curious about Sara Kate, the neighbor girl who wears raggedy clothes, sporadically attends school and lives in a dilapidated house. The story becomes darker as Hillary is enticed to explo Leggi tutto
GoodReads.com
Some of the issues tackled by this book remind me of other Newbery recipients, but much of the story is wholly original. I like the flow of the words and the way the relationship between Hillary and Sara-Kate is never certain; it seemed anything might happen. Sara-Kate is an enigmatic figure, and i
GoodReads.com
This book was interesting to revisit as an adult. I read it multiple times as a child and something about it always stuck with me. It is surprisingly nuanced, honest, and ambiguous for a children's book, and I think that's part of what I enjoyed as a child. It didn't speak down to me. Despite the sl Leggi tutto
GoodReads.com
I first read this book in fourth or fifth grade, because I was obsessed with everything magic-related. Elves, fairies, goblins, unicorns, etc. The cover art is still so evocative. Reading it for a second time much later in life gave me a better understanding of the more complicated social themes tha Leggi tutto
GoodReads.com
I had high hopes for this books because it is a Newbery Honor. Overall, I thought it was depressing and did not offer any kind of satisfactory conclusion for Sara-Kate. Hillary, the main character, who befriends Sara-Kate is blind to all of the problems Sara-Kate has (hence her willingness to believ Leggi tutto
GoodReads.com
(My review as posted on www.therustykey.com .) Recommended for: Girls, Ages 8 and up One Word Summary: Enchanting. From the book's first sentence, "The afternoon Hillary first saw the elf village, she couldn't believe her eyes," you know exactly what to expect. You expect a book about a young girl, perh Leggi tutto
GoodReads.com
Aggiungi la tua recensione
Altri libri di Lisle Janet Taylor
Il Libraio per te
Scopri i nostri suggerimenti di lettura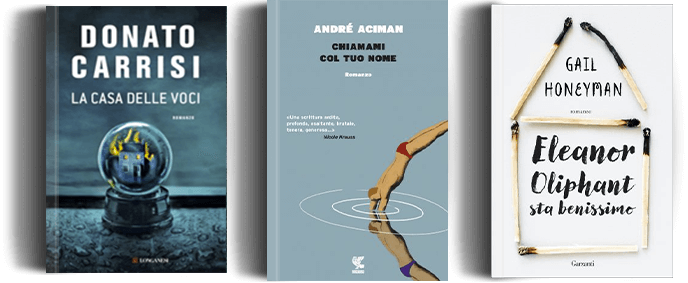 Ancora alla ricerca del libro perfetto?
Compila uno o più campi e lo troverai