Traccia fantasma
Tutti i formati dell'opera
Acquistalo
Sinossi
«Un intricato puzzle di falsi indizi e rivelazioni inaspettate.» «Publishers Weekly» «Una pozza di sangue e nessun cadavere per un caso che sembra impossibile.» «Daily Express» «Un'indagine che arriva dove la verità non può più nascondersi.» «Irish Time»
ISBN: 8811684692
Casa Editrice: Garzanti
Pagine: 434
Recensioni
This is the 7th book in the Anna Travis series by author Lynda La Plante. After reading the last 6 books in the series and thoroughly enjoying them I have to admit I was a little disappointed by this one. It almost felt like it was written by a different author all together, all the characters were t Leggi tutto
GoodReads.com
I'm not sure which of the following things is true. 1) I did not read an uncorrected proof, but instead read an uncorrected first draft; 2) I read an uncorrected proof, and there is an editor who should be deeply, deeply ashamed; or 3) I read an uncorrected proof, of which the first draft was so dre Leggi tutto
GoodReads.com
Disappointing. I was in the mood for a good murder mystery when I picked it up, and the premise of a murder without a body sounded pretty fascinating. But the entire book is just the characters endlessly having the same conversation over and over and over again. How many times did Travis talk to Tin Leggi tutto
GoodReads.com
I felt the book had a slow start, it didn't really draw me in I only really kept reading because I hate not finishing a book. However i'm glad I did because the story did pick itself up and the pace fastened. Once they realised that somebody had been murdered in Alan Rawlins' flat it then began to
GoodReads.com
This is my 3rd novel by this author and in some ways it was my favorite one so far. I liked the opening hook. It had me. There were also some unexpected shifts in the plot that felt nicely done. I also liked the MC. I felt like she was relate-able. So there were definitely things I liked. However, s Leggi tutto
GoodReads.com
I didn't enjoy this as much as all the others. In fact in parts I found Anna's character annoying. So closed off and emotionless. The plot wasn't as interesting but I still read it in record time. She does have a knack of making you always want to read another page!
GoodReads.com
Lynda La Plante, author of Prime Suspect, is a brilliant crime writer. Having said that, this wasn't one of her best. I think sometimes writers must get a little weary of their characters (this is the seventh in a series featuring Detective Anna Travis). Although expertly crafted, the book just felt Leggi tutto
GoodReads.com
This book (the seventh installment in the series) kind of felt like a reset, which I guess is inevitable when you get seven books into a series. As always, Anna proves her abilities as a detective as James Langton watches from afar. Romantically, I feel La Plante laying the groundwork for a renewed r Leggi tutto
GoodReads.com
I was going to give this book three stars but as Goodreads ratings system for four stars is 'really liked it' and that is how I felt about the book, that's the rating I will give it. It took me ages to get into this book, and probably only after about 200 pages did I get into the story and actually c Leggi tutto
GoodReads.com
Aggiungi la tua recensione
Altri libri di Lynda La Plante
Il Libraio per te
Scopri i nostri suggerimenti di lettura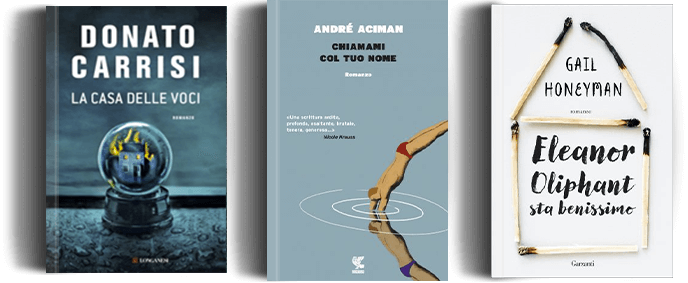 Ancora alla ricerca del libro perfetto?
Compila uno o più campi e lo troverai