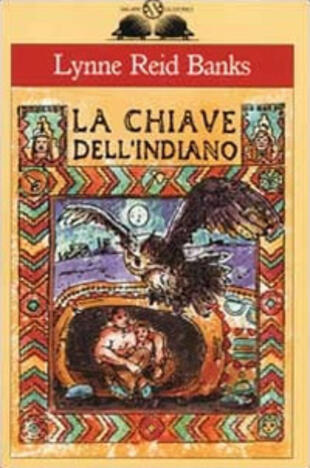 La chiave dell'indiano
Tutti i formati dell'opera
Acquistalo
Sinossi
Il papà di Omri ha scoperto il suo grande segreto: l'armadio magico che trasforma i giocattoli di plastica in creaturine in carne e ossa. E tra di loro, Omri ha un grande amico, il piccolo indiano Little Bull, che viene dal passato ed è in grado di viaggiare nel futuro. La tribù di Little Bull è in pericolo: per salvarla, Omri, suo padre e il suo amico dovranno affrontare molti ostacoli e la magia non sempre sarà in grado di assisterli. Età dio lettura: da 10 anni.
ISBN: 8884511127
Casa Editrice: Salani
Pagine: 240
Recensioni
I enjoyed the 5th book in this series and it is sadly the end of the Indian, Little Bear, and Omri. I liked how the story became Little Bear's and Bright Stars during the British and French invasion of the Iroquois tribe in the new America. It is embarrassing to rehash this time in history but since Leggi tutto
GoodReads.com
I read the first two books in this series when I was a kid, and decided to read the whole series with my 12 year old daughter. This is the last book, and we are sad to see it end! We contacted the author and she sent us the sweetest email, and said she had actually planned another one, but a nasty c Leggi tutto
GoodReads.com
The Key to the Indian is the end to a fantastic book series! I don't usually read the fantasy genre, but this is one series I'm glad to have expanded my literary horizons with. The final book ends with Omri attempting to achieve his most challenging adventure yet -- taking multiple people back in tim Leggi tutto
GoodReads.com
Spoilers ahead! This book is an anticlimactic end to a saga I love. I don't know if the author was burnt out or rushed in making this book, but not a lot is tied up in a satisfying end. No bittersweet goodbyes to Boone and Little Bear, who are blood brothers to each other, and no bittersweet goodby
GoodReads.com
So just read 4 of these in a day - they can't be that bad!
GoodReads.com
Just started, so I'm not quite sure what to think yet. A few mistakes I've noticed: Omri says: Ruby Lou was a saloon-bar hostess. I say: Not only is "saloon-bar" redundant, there was no such thing as a "hostess". She sounded like a woman-about-town and possibly even a minx. (Or "maneater", to use a li Leggi tutto
GoodReads.com
I finally finished this series. I don't know if it was because I read the last two books back to back, but this one was a lackluster ending to the series. The characters we saw throughout the books are barely there. Patrick, Boone and Ruby show up but only briefly. We never get any proper conclusion Leggi tutto
GoodReads.com
In the beginning, I wasn't sure this book was necessary. The first book will always be the best to me, though I do enjoy some of the other books. In this one, Omri's dad knows the secret and Little Bear's clan is in extreme danger. A good hunk of the book is Omri and his dad trying to figure out how Leggi tutto
GoodReads.com
Omri's dad had just found out about the magic cupboard in the last book and this picks up right where that left off. Little Bear's tribe is in trouble and he needs Omri and his dad to help. Omri wants to help, but is not quite sure how to. Meanwhile his dad becomes obsessed with the idea of helping
GoodReads.com
This is a good nostalgia read if you loved the other books in the series, but it doesn't really accomplish much. It's a bit more draggy than the other books have been, weighted down by perhaps an unnecessary side jaunt near the beginning that acts as a bit of a red herring. Patrick continues to be a Leggi tutto
GoodReads.com
Aggiungi la tua recensione
Altri libri di Lynne Reid Banks
Il Libraio per te
Scopri i nostri suggerimenti di lettura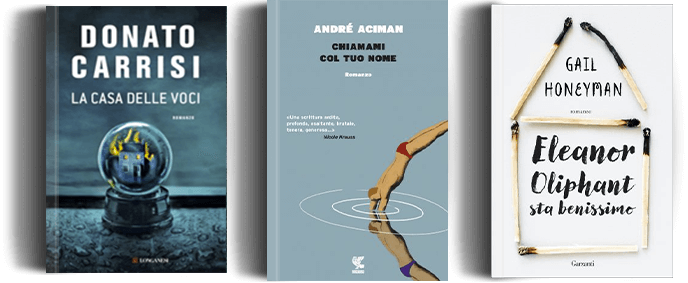 Ancora alla ricerca del libro perfetto?
Compila uno o più campi e lo troverai