Agatha Raisin e il ballo mortale
Tutti i formati dell'opera
Acquistalo
Sinossi
Di ritorno da un viaggio durante il quale è stata non solo scippata ma anche ignorata dalla polizia locale, Agatha decide di aprire la propria agenzia investigativa. All'inizio le vengono offerti casi modesti, ma finalmente... arriva il grande colpo: una ricca signora divorziata assume Agatha per indagare sulle minacce di morte ricevute dalla figlia Cassandra, prossima alle nozze. Dopo una falsa partenza, Agatha è costretta a reimpostare l'indagine quando il padre del fidanzato della ragazza viene trovato morto. Mai avrebbe immaginato di inaugurare il suo nuovo lavoro con così tanti omicidi!
ISBN: 8898713428
Casa Editrice: astoria
Pagine: 244
Recensioni
Agatha opens her own detective agency. At first she is disappointed in handling only small cases like missing cats. Then she gets an exciting case to investigate, an attempted murder. While investigating the case, a murder occurs that appears to be connected. Her detective agency gets so busy that s Leggi tutto
GoodReads.com
Agatha Raisin is the character I love to hate. If she was a real life person I would be polite but not pick her as a close friend. Yet I love to read what she gets up to and how the few friends she does have love her warts and all. This time she is in danger just because she is being her normal self Leggi tutto
GoodReads.com
My book blog partner in crime, Kate, and I listened to the bulk of this audio book on a 5 hour drive back from Manchester. I've just finished the rest of it, and I'm quite glad it's over actually! Don't get me wrong I love Agatha, but this book had so many characters to get your head around, and it f Leggi tutto
GoodReads.com
(view spoiler) [ Bettie's Books (hide spoiler)]
GoodReads.com
Agatha Raisin and the Deadly Dance by M.C. Beaton is the 15th book in the Agatha Raisin Mystery series. Agatha Raisin opens her detective agency and is hired by a wealthy divorcee whose daughter has received a death threat if she proceeds with her engagement. These books grow on you. Even though Aga Leggi tutto
GoodReads.com
Agatha Raisin's new detective agency is just starting out. She's invested in an office, hired junior detectives and a secretary. So far their only client is a woman who wants them to find her lost cat. However, things slowly pick up (a man wants to find his son, but only because he wants his car back Leggi tutto
GoodReads.com
After years of solving crimes as a hobby, Agatha Raisin finally opens her very own detective agency. She figures this should be easy with all her investigative experience. However, it's not quite as simple as she thought it would be. Her agency is hired to do little cases like finding missing cats. Leggi tutto
GoodReads.com
I was just rambling through the doings of Agatha and Carsely around about page 75, and enjoying them as always, when I suddenly realised that no murder had up to that point been committed - an attempted shooting okay, but no actual murder. Then page 78, 'And on that bed lay a man, face-down.' Of cou Leggi tutto
GoodReads.com
I absolutely love the Agatha Raisin series and this book certainly didn't let me down! This is the 15th book in the series. It is the type of book that is perfect for a sunny day sat out reading, it is a quite quick read as it is one that captures your attention and retains it throughout the novel. I Leggi tutto
GoodReads.com
I do think this series is getting better! The mysteries are more complex, with more twists than the earlier ones (although I did figure this one out before the end) and NO JAMES LACEY! It annoys me that she still pines for him and falls for anything good-looking in trousers, but she seems to slowly
GoodReads.com
Aggiungi la tua recensione
Altri libri di M.C. Beaton
Il Libraio per te
I libri scelti in base ai tuoi interessi
Il Libraio per te
Scopri i nostri suggerimenti di lettura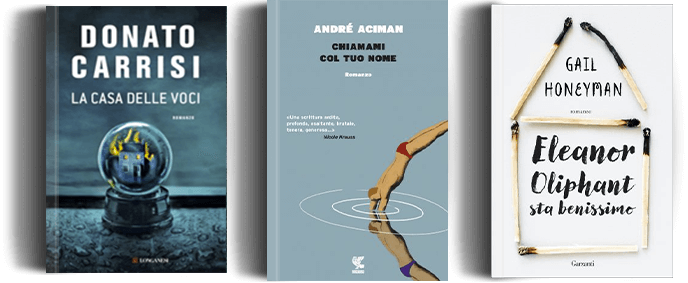 Ancora alla ricerca del libro perfetto?
Compila uno o più campi e lo troverai