Agatha Raisin e la strega di Wyckhadden
Tutti i formati dell'opera
Acquistalo
Sinossi
Pozioni magiche e sedute spiritiche, bizzarri vecchietti in un albergo cupo, interminabili partite a Scarabeo: non era questo che Agatha si aspettava dalla sua vacanza... Ritrovatasi mezza calva per colpa della precedente avventura, Agatha fugge a Wyckhadden. Una strega del posto le vende un tonico che fa ricrescere i suoi folti capelli e un filtro d'amore, che Agatha prova su un ispettore di polizia locale. Tutto sembra andare per il meglio. Ma la strega viene trovata morta, uccisa a randellate. Che fare? Per una volta Agatha non ha voglia di intervenire, ma la strana compagnia di anziani, che stabilmente vive nell'albergo in cui soggiorna Agatha, svela a poco a poco tali e tanti segreti e possibili motivi di vendetta che la nostra aspirante investigatrice proprio non ce la fa a star ferma.
ISBN: 8896919819
Casa Editrice: astoria
Pagine: 248
Recensioni
In this 9th book in the 'Agatha Raisin' mystery series, the amateur sleuth investigates murder in a residential hotel for retirees. The book can be read as a standalone. ***** After a vengeful hairdresser washes Agatha Raisin's hair with depilatory rather than shampoo, the partially bald amateur detec Leggi tutto
GoodReads.com
I can never get enough of Agatha. The more I read of her, the more I love her. Returning to her world is like being snuggled up cozily with a blanket and a cup of tea, it's ultimate comfort reading. This time, Agatha is on the case trying to solve the murder of a local witch whilst staying in a Vict Leggi tutto
GoodReads.com
Super series! I've been reading this series on and off for quite a few years now. Having read 18 books so far, I struggle to remember details of each book individually, so this is a general review. This is such an enjoyable modern day Miss Marple. Agatha Raisin is so annoying at times, I've felt the Leggi tutto
GoodReads.com
3 star I'm in my fifties; Daisy, about mid-sixties; Mary and Jennifer the same; the colonel, oh, about seventy-odd; and Mr. Berry, definitely in the seventies. And the way time rushes by these days, it won't be long before I'm one of them and the tragedy is that I'll still feel about twenty-five. Th Leggi tutto
GoodReads.com
I have loved all the Agatha Raisin mysteries so far, but this one seems to be missing something that I just can not quite put my finger on. All of her home town characters that we are familiar with are not in this novel, since she is out of town. But, that is not the only different factor. This one
GoodReads.com
Oh, Aggie! Aggie just can't get out of her own way even when she is trying to. She's stumbled right into another murder and another attempt at finding love, but Aggie seems to always end up knees deep in a mess. Fortunately Mrs. Bloxby and her cats are there to console her and try to help. This one m Leggi tutto
GoodReads.com
I hadn't read an Agatha Raisin in some time (actually I much prefer Hamish Macbeth) so I was very pleasantly surprised with this one. It's the best in the series so far. Agatha is a very conflicting character. There are times I think she deserves whatever bad luck she gets. And, then there are times Leggi tutto
GoodReads.com
Ce 9ème épisode est absolument sensationnel et figure parmi mes préférés de la série ! Le changement de décor ne pénalise en rien la bonne ambiance (pourtant, j'adore Carsely & le charme des Cotswolds), les personnages sont aussi facétieux et Agatha ne cesse d'être surprenante. Ses péripéties sont to Leggi tutto
GoodReads.com
Listened to this on audiobook. I enjoyed it, but it was also nothing more than another cozy mystery in the typical Agatha Raisin fashion—Agatha obsesses over her looks and her neighbour James Lacey, all the while somehow still finding time to do some sleuthing (this time she's trying to solve the mu Leggi tutto
GoodReads.com
Agatha is off again trying to get over James... this author definitely uses the same names over and over again, her ex-husband or dead husband was named Jimmy... and her sort of love interest in this book is named Jimmy, meanwhile the guy she has been obsessing on throughout the series is named Jame Leggi tutto
GoodReads.com
Aggiungi la tua recensione
Altri libri di M.C. Beaton
Il Libraio per te
I libri scelti in base ai tuoi interessi
Il Libraio per te
Scopri i nostri suggerimenti di lettura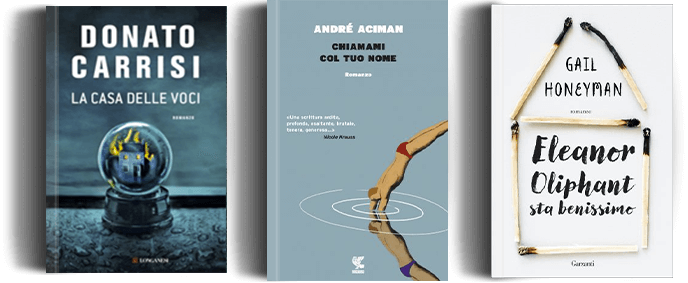 Ancora alla ricerca del libro perfetto?
Compila uno o più campi e lo troverai