Agatha Raisin e l'amore infernale
Tutti i formati dell'opera
Acquistalo
Sinossi
E così Agatha è riuscita a sposare James. Chi l'avrebbe mai detto! Un matrimonio felice? Proprio no. Le diversità tra i due - notate da tutti tranne che dagli sposi - emergono quasi subito e a soffrirne di più sembra essere Agatha, cui non pare vero aver patito così tanto per ottenere in cambio una relazione davvero poco soddisfacente. Tuttavia, i litigi provocati dall'attitudine donnaiola di James e dalla totale insipienza casalinga di Agatha da lì a poco perdono di importanza: viene infatti trovata morta Melissa Sheppard, l'ultima fiamma di James prima (solo prima?) delle nozze. Ma James è sparito e i sospetti cadono su di lui. Quale migliore occasione per Agatha di investigare, visto che si tratta di scagionare (e trovare) suo marito?
ISBN: 8898713029
Casa Editrice: astoria
Pagine: 288
Recensioni
Agatha keeps pulling me back; I cannot say that each book is better than the last, because that is not always the case, but I find myself wanting to be Agatha's cheerleader. She constantly makes bad choices, but I am not sure that she does it intentionally. She seems to be that person who always fai Leggi tutto
GoodReads.com
Gotta tell ya, I love Agatha! She's so human. She hates all the stuff that comes with middle age and fights it with everything short of healthy eating and exercise. Let's not be nuts here. If facials and high heels can't handle it, what can? Her marriage to one of the worse husbands in the world cr
GoodReads.com
One of Agatha's better adventures. This time she's on the pursuit of her husband James who has gone missing under mysterious circumstances after forming a close relationship with an emotionally unstable woman in the village who is murdered. Agatha can be a huge pain but also utterly hilarious. I wou Leggi tutto
GoodReads.com
Endlich hat Agatha es geschafft: sie und James haben geheiratet! Doch schnell trübt sich ihre Freude, denn die schöne neue Dorfbewohnerin macht James schöne Augen und Agatha befürchtet das Schlimmste. Hat James etwa eine Affäre? Es kommt zum Streit. Dann ist James plötzlich spurlos verschwunden und Leggi tutto
GoodReads.com
The 11th in the series - I am amazed at how quickly I have got through this series - but then they are a little addictive. I really enjoyed this installment - where we discover that, as predicted by the marvelous Mrs Bloxby and the also marvelous Sir Charles Fraith, Agatha's marriage to James is a c Leggi tutto
GoodReads.com
"I think I've gone through every motion from grief to anger," says Agatha towards the conclusion of the book and much of those emotions came in her ill-fated marriage. Her husband unaccountably goes missing after being attacked and, with a murder committed just after his injuries, he is suspected of Leggi tutto
GoodReads.com
Agatha Raisin can't believe it. After working hard to win the love of her neighbor, James Lacey, they are finally married. Much to Agatha's dismay, marriage isn't all that it's cracked up to be. Agatha and James have problems from the start. They even retain separate residences. After a particularly Leggi tutto
GoodReads.com
Grrrr argh. Once upon a time, due to many bad experiences with authors going out of print, I tended to buy series as they came, even if I hadn't been able to catch up with reading them. This explains Cornwell et al, but MCBeaton is a case of her own - worse, in a way. There ae many (esp. contemporar Leggi tutto
GoodReads.com
I'm sort of beginning to wonder if I want to continue reading this series. I mean, I enjoy having a light page-turner on my hands, but there is just not much beyond the page-turner-edness. Neither the crime investigating nor the character work are outstanding in any particular way, and the protagoni Leggi tutto
GoodReads.com
I just love Agatha Raisin, the protagonist in this series. She's pushing middle-age, shortish, stocky, the total opposite of politically correct, independent, a highly successful retired public relations agent, brash, pushy but with terrific hair and legs. Agatha loves a good mystery and just can't
GoodReads.com
Aggiungi la tua recensione
Altri libri di M.C. Beaton
Il Libraio per te
Scopri i nostri suggerimenti di lettura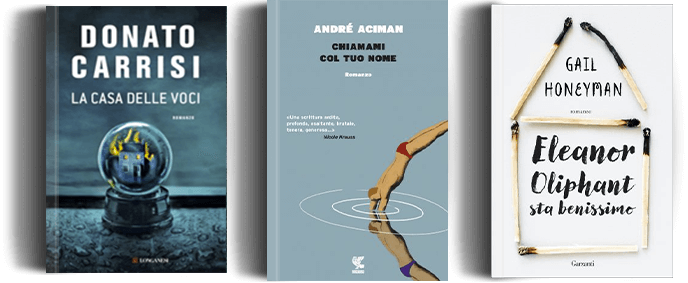 Ancora alla ricerca del libro perfetto?
Compila uno o più campi e lo troverai