Agatha Raisin e una cucchiaiata di veleno
Tutti i formati dell'opera
Acquistalo
Sinossi
I begli occhi verdi di un fascinoso vedovo, George Selby, convincono Agatha a dare una mano nella promozione di una festa di paese. Peccato che un innocuo concorso di marmellate dia il via a una serie di omicidi e violenze. Agatha decide di prendersi un periodo di stacco dal lavoro presso la sua agenzia investigativa. Ma il ritorno alla quiete domestica significa anche... non sapere che cosa fare durante il giorno. Il sacerdote di un villaggio vicino a Carsely; però, coinvolge subito Agatha nella promozione di una festa parrocchiale, incarico che lei accetta al volo anche perché il responsabile dell'evento, George Selby, è bello e... libero. Sulle prime la festa è un successone, ma poi alcuni degli assaggiatori della gara di marmellate muoiono in seguito all'assunzione di LSD. E poi ammanchi, furti, sospetti (anche su George). Pur avendo cercato un'innocente distrazione paesana, Agatha si ritrova suo malgrado coinvolta in una brutta faccenda.
ISBN: 8898713835
Casa Editrice: astoria
Pagine: 264
Recensioni
A Spoonful of Poison is a recent entry in the Agatha Raisin cozy mystery series of M.C. Beaton . If you enjoy Agatha as much as I do, you will not be disappointed. If you have not read the series (and you like humorous, British cozies featuring middle-aged women, again, as I do), I urge you to do so. Leggi tutto
GoodReads.com
The more I read about Agatha Raisin, the more I like her! She is bossy, rude, lies, falls in 'lust' easily, yet she is funny and she gets the job done. She does not give up and will yell 'snakes and bastards!' and tell you to 'sod off' if you say something to her. I enjoy this series.
GoodReads.com
Another wonderful trip with Agatha. After realising that closing the agency at weekends means she has far too much free time, Agatha is persuaded to try and publicise the local church fete in the name of village relations. And when the organiser is a handsome and charming widower named George Selby, Leggi tutto
GoodReads.com
Agatha Raisin always frustrates me with her silly, emotional decisions (especially about men), but I keep coming back to her. She's fun. :)
GoodReads.com
Come al solito divertente questo giallo con protagonista indiscussa Agatha Raisin, che ficca il naso dappertutto (e adesso è anche autorizzata a farlo, essendo diventata un'investigatrice privata con tanto d'agenzia) e scatena ogni sorta di antipatie. Questa volta è alle prese con un'indagine nel vi Leggi tutto
GoodReads.com
Well Agatha is back, with another mystery to solve. This time in the village of Comfrey Magna. Agatha has been asked to help with the PR for the local fete, so that the village can make as much money as possible in order to fix the church roof. All goes well, and the fete is turning out to be a huge Leggi tutto
GoodReads.com
I really don't know why I read the Agatha Raisin novels. I love Hamish Macbeth so of course I decided to try Beaton's other mystery series, but found that I really dislike Agatha a lot. Because I am a compulsive reader I just had to read all the Agatha Raisin novels in the series that I could get fr Leggi tutto
GoodReads.com
Have you ever read a book that was so bad it was good? That was my first impression of this MC Beaton book. I had no idea that she was such a popular cozy mystery writer. In fact, I accidently stumbled across her book while purusing the shelves at my local library while waiting for a book I'd put on Leggi tutto
GoodReads.com
Agatha Raisin is asked to publicise a village fete by her friend Mrs Bloxby. Before long she has taken on the task with her usual enthusiasm and the village of Comfrey Magna is inundated with reporters when a well known star is persuaded to open proceedings. Everything is going well until someone ju Leggi tutto
GoodReads.com
When I picked up the first book in the series a year ago I never thought I'd love it so much I'd be on book 19 by now.... I've just read three of the books in the series in a row, so I must admit they slightly blend together.... The author even enjoys using the same names, in all three of the books t Leggi tutto
GoodReads.com
Aggiungi la tua recensione
Altri libri di M.C. Beaton
Il Libraio per te
Scopri i nostri suggerimenti di lettura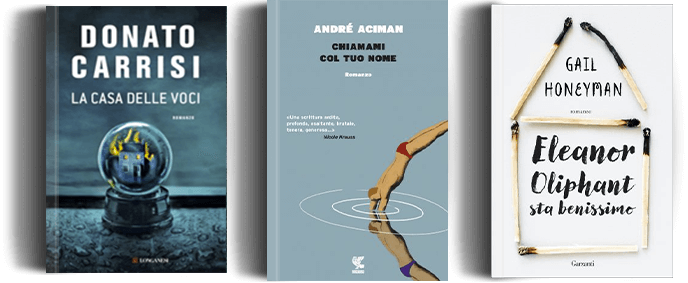 Ancora alla ricerca del libro perfetto?
Compila uno o più campi e lo troverai