Morte di una sgualdrina. I casi di Hamish Macbeth
Tutti i formati dell'opera
Acquistalo
Sinossi
Una sgualdrina con un cuore di pietra: ecco chi è Maggie Baird. Né gentile né generosa, ma certamente molto, molto ricca. Così, quando la sua auto prende fuoco con lei dentro, ci sono almeno cinque candidati per il ruolo di assassino. Tutti e cinque sono ospiti nella sua lussuosa residenza nelle Highlands: la timida nipote Alison e quattro uomini, una volta suoi amanti, ora chiamati a una sorta di competizione che avrà come premio il matrimonio con Maggie. Tutti e cinque sono in difficoltà finanziarie e tutti hanno avuto la possibilità di manomettere la macchina. Hamish Macbeth avrà bisogno di dosi massicce del suo straordinario buonsenso e della sua capacità di comprensione dell'animo umano per risolvere il caso.
ISBN: 889871372X
Casa Editrice: astoria
Pagine: 192
Recensioni
My love affair with M.C. Beaton - only figuratively speaking, that goes without saying - is most likely over. I've been reading her two big series side by side. Well, now I've decided to ditch the Agatha Raisin series. I've been as prompt in the past. I've almost always abandoned a well liked series Leggi tutto
GoodReads.com
Poor Hamish he has been transferred to the city. His dog is in a kennel and his partner is not very nice. He misses his home. And they miss him. So the folks of his town start a minor crime wave so they need a copper. Now Hamish is returned just in time to solve a murder. Excellent story that flow
GoodReads.com
Another fun Hamish mystery with lots of sassy characters. My favorite thing about this series is the setting and characters. They are all unique and stubborn and extremely quirky. This one I was very surprised by the identity and reasoning for the murders and it was a pretty quick story.
GoodReads.com
Dislike narrator of this edition Shaun Grindell. Forced, feels like someone is reading while thrusting their forefinger in my face on every word. His accented narration is harder to understand than other Hamish Macbeth books I've listened to. Story is not the best but OK for cozy mystery.
GoodReads.com
This was good and hilarious. What a kind soul Hamish is , he's the kinda policeman I want looking out for my family. 🤩🤩🤩
GoodReads.com
A short book thankfully as this Hamish adventure did not thrill me as much as the previous mysteries, but it was good to keep up with his storyline nonetheless; and I certainly still look forward to reading #6!
GoodReads.com
I read a few chapters of Neal Stephenson's "Cryptonomicon" late at night on April 1st, and woke up the next morning having no idea what Stephenson was writing about. So, I read "Death of a Hussy" yesterday morning to clear my mind. "Hussy" is a by-the-numbers cozy, it felt like lazy writing to me, a Leggi tutto
GoodReads.com
Letto praticamente di seguito all'altro caso, mi ha confermato che Hamish Macbeth come investigatore è molto più interessante di Agatha Raisin. La storia è molto lineare e si possono riconoscere alcuni dei personaggi tipo volgari che mi fanno amare così tanto la Beaton. Forse questo caso mi è piaciu Leggi tutto
GoodReads.com
I'd read the first four years ago and liked them and I have to say I do like the ending and want to see what changes around the village. So I'll probably read the next book in the series sooner rather then later.
GoodReads.com
Another very quick and easy read. Hamish returns to the village after the villagers stage a crime spree to get him back. This is another story which centres on someone coming into the village who ultimately ends up dead. In this case it's a wealthy woman with a steamy past who undergoes a makeover an Leggi tutto
GoodReads.com
Aggiungi la tua recensione
Altri libri di M.C. Beaton
Il Libraio per te
I libri scelti in base ai tuoi interessi
Il Libraio per te
Scopri i nostri suggerimenti di lettura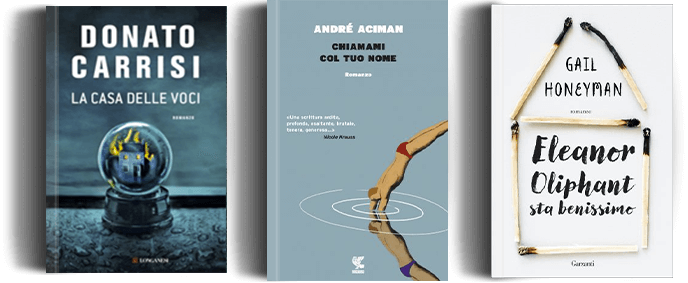 Ancora alla ricerca del libro perfetto?
Compila uno o più campi e lo troverai