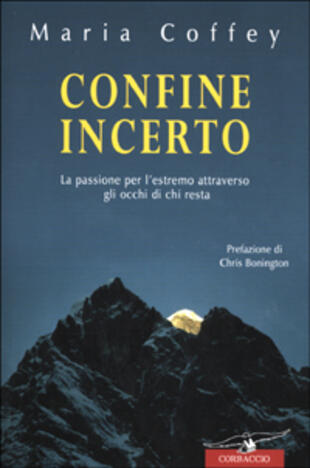 Confine incerto
Tutti i formati dell'opera
Acquistalo
Sinossi
Quando Maria Coffey incontra e si innamora di Joe Tasker, lui è un alpinista di notevole fama ed esperienza. Ha già tentato senza successo l'Everest e sta organizzando una nuova spedizione con il compagno di cordata Peter Boardman. Siamo nel 1982 e i due alpinisti vogliono salire l'allora ancora inesplorata parete nord-est dell'Everest. Non torneranno mai più e per molti anni non verrà trovata alcuna traccia dei loro corpi. Questo libro è il racconto di un amore, quello di una donna per un alpinista, ma è anche il tentativo, da parte di chi resta, di spiegarsi il perché della passione per l'estremo.
ISBN: 8879724576
Casa Editrice: Corbaccio
Pagine: 272
Recensioni
This book has been on my shelf for a long time so I decided it was time to read it. I was interested in reading a book about the world of mountain climbing from the viewpoint of the girlfriend left at home, worring about the safety of the climber. In 1982 two of Britain's brightest climbing stars-Joe Leggi tutto
GoodReads.com
When Maria Coffey met Joe Tasker, she felt like she had come home. But Joe Tasker was a man living in two worlds: the cold treacherous slopes of the world's highest and most deadly mountains, and the comfortable, sociable, hard-partying world of England's Derbyshire. Where she wanted commitment and p Leggi tutto
GoodReads.com
This is a very good book, presenting a very different perspective on mountaineering. This is the impact that the sport / lifestyle has on those at home - the loved ones. Maria Coffey provides a frank account of her life in and around the hard-partying, high stakes lifestyle of the British climbing co Leggi tutto
GoodReads.com
In 1982, two of Britain's top mountain climbers, Joe Tasker and Pete Boardman, disappeared attempting a first ascent of Mount Everest by the north east ridge. In Fragile Edge, Maria Coffey, Tasker's girlfriend at the time, writes about how she dealt with his death. It is a story of loss complicated
GoodReads.com
Having previously read Maria Coffey's fascinating and excellent book "Where the Mountain Casts Its Shadow: The Personal Costs of Climbing," I was already familiar with the broad strokes of the story in her memoir "Fragile Edge: A personal portrait of loss on Everest." I knew I would like this book b Leggi tutto
GoodReads.com
I really enjoyed reading this book. Maria Coffey tells this story from the heart, and it reads like a novel. So many times you see the story of climbers or extreme athletes, but not from the perspective of someone left behind as their spouse or lover lives on the edge. THroughout the story as she co Leggi tutto
GoodReads.com
An engaging read that provides a different take on the usual mountain-lit formula. Coffey shares a glimpse behind the scenes of the mountaineering world and offers a heartfelt account of life after tragedy. She writes with clarity and emotion. Her vivid descriptions and literary power to capture the Leggi tutto
GoodReads.com
The author was the Joe Tasker's girlfriend, and her book illustrates the effects of (predominantly) male heroics on the families/girlfriends, etc. who are not part of their adventures. There is a raw emotion in her depiction of grief and loss. Interesting to compare with other books on the risks cli Leggi tutto
GoodReads.com
A book that told the story of two climbers who died climbing one of the big mountains ... from the perspective of the girlfriend left behind. Interesting for all kinds of reasons, not the least being that it fleshes out the story of the two writer/climbers who died.
GoodReads.com
Not a bad book... This was a climbers GF and how she dealt with his passing on Everest. The entire book is pretty sad, but not a bad read all in all.
GoodReads.com
Aggiungi la tua recensione
Altri libri di Maria Coffey
Il Libraio per te
Scopri i nostri suggerimenti di lettura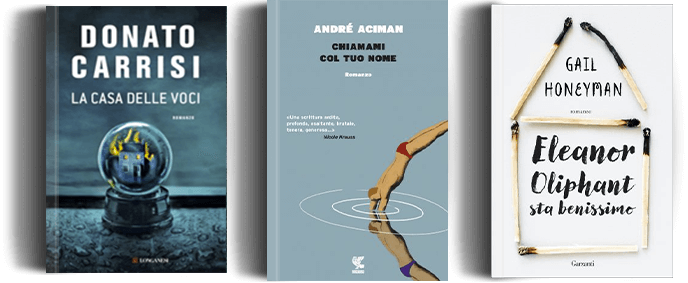 Ancora alla ricerca del libro perfetto?
Compila uno o più campi e lo troverai