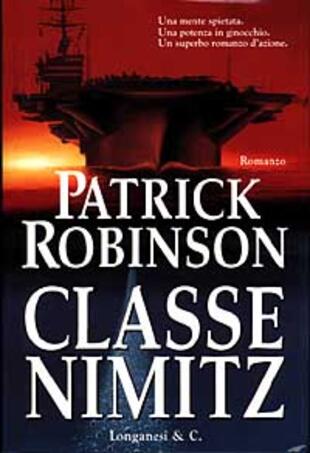 Classe Nimitz
Tutti i formati dell'opera
Acquistalo
Sinossi
La portaerei Thomas Jefferson, della classe Nimitz, è una vera regina dei mari: lunga oltre 300 metri, pesa centomila tonnellate, conta 6.000 uomini di equipaggio, controlla una zona di cinquecento miglia di raggio e può ospitare, sul suo ponte fino a 80 aerei da combattimento. Una simile struttura è "inattaccabile"... almeno teoricamente. Infatti, il 2 luglio 2002 alle 21.09, l'inespugnabile Jefferson, che si trova a circa 400 miglia a sud-est dello stretto di Hormuz, viene colpita da un missile a testata nucleare ed eplode: di lei non rimangono tracce. Mentre gli Stati Uniti scelgono di adottare come spiegazione ufficiale quella di un generico incidente, la Naval Intelligence è sicura che sia un attacco interno alla Marina degli USA...
ISBN: 8830414042
Casa Editrice: Longanesi
Pagine: 392
Recensioni
Nimitz Class has a decent plot, a lot of interesting technical information about submarines, carrier fleets, and Naval operations. ON the surface this book had the potential of being a Tom Clancy class Naval thriller. However, the author dropped the ball by rushing his story telling. One would think Leggi tutto
GoodReads.com
First in a series of novels focusing on submarine warfare. When an aircraft carrier is sunk in the Mediterranean, the navy starts investigating the reason why, and starts the search for a submarine. Very good, with a lot of tension, in the way the best submarine books and movies have.
GoodReads.com
Plenty of plot--but no characters at all. Hard to care about anyone. Motives of villain slightly more understandable then hero's. At most, a novelist with potential.
GoodReads.com
On the surface, Nimitz Class is an exciting story of submarine warfare and the race to find the rogue submarine commander who brazenly blew up a seemingly invincible US aircraft carrier. But even at this surface level, it comes across as a bit fatuous for an international crime drama. Everyone's the Leggi tutto
GoodReads.com
"The shooter, his eyes glued on the cockpit, saluted, bending his knees and touching two fingers of his left hand onto the deck. Skip Martin gestured: "Forward." A crewman, kneeling in the catwalk narrowly to the left of the big fighter jet, hit the button on catapult three, and ducked as the outrag Leggi tutto
GoodReads.com
Nimitz Class - This book is a mixed bag. The author is at his best when describing the Navy and naval actions. The book is awkward when he is trying to, what I believe to be, humanizing the characters. There is a lot of material in the book that could have been edited out without damaging the main p Leggi tutto
GoodReads.com
An interesting and technically accurate read that, while it held my attention, came across as rather flat and one-dimensional. Not the edge of my seat, nail biting, cat-mouse suspenseful Naval drama I was hoping for. This was not the US Navy in action. Instead we have a LCDR, and a couple US and B
GoodReads.com
This book written in 2002 as an ahead of its time U.S. Naval adventure novel unfortunately rings all too true at present with our country's relations with Iran and Russia at an all-time low. The loss of a U.S. Carrier with no survivors is the crux of the book with the investigation and follow up act Leggi tutto
GoodReads.com
The series has potential but this one was pretty snooze-worthy.
GoodReads.com
* I actually set aside my trek thru Vince Flynn 's Mitch Rapp series to entertain this volume after it had been teasing me from the shelf for almost a year. * If you like espionage thrillers but are a little worn out by the lengthy Clancy types (my opinion only) then you will thoroughly enjoy Robinso Leggi tutto
GoodReads.com
Aggiungi la tua recensione
Altri libri di Patrick Robinson
Il Libraio per te
Scopri i nostri suggerimenti di lettura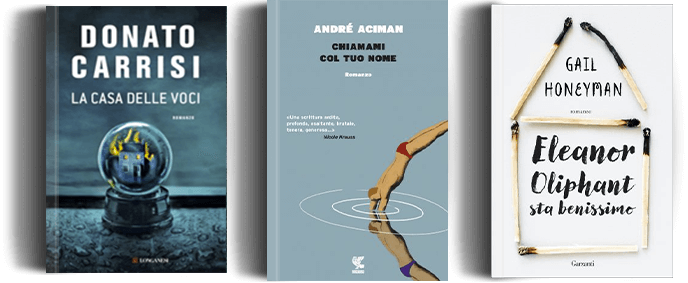 Ancora alla ricerca del libro perfetto?
Compila uno o più campi e lo troverai