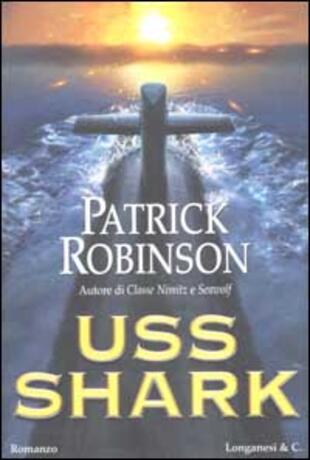 Uss Shark
Tutti i formati dell'opera
Acquistalo
Sinossi
Anno 2007: una serie di misteriose esplosioni provoca l'affondamento di alcune superpetroliere all'imbocco dello stretto di Hormuz. L'ammiraglio Arnold Morgan deve fronteggiare una situazione scottante. Le indagini rivelano che i cinesi, d'accordo con i mullah di Teheran, hanno disposto un'ampia zona minata lungo lo stretto per tenere in scacco le riserve petrolifere e provocare una crisi energetica mondiale. Gli americani mettono subito in campo un imponente schieramento di mezzi navali per disinnescare le mine, ma ben presto scoprono che il vero obiettivo dei cinesi è Taiwan.
ISBN: 8830419680
Casa Editrice: Longanesi
Pagine: 444
Recensioni
China sets mines in the Persian Gulf as a distraction for their real plan. As usual Jimmy finds out what's going on, Admiral Morgan has to get the politicians to actually do something. During the inevitable naval maneuvers, a submarine captain chickens out, and causes a mutiny. The trial is full of so Leggi tutto
GoodReads.com
China and Iran have conspired to mine the Strait of Hormuz in order to cut off the supply oil to the west. After several tankers are hit the US takes action with a Seal attack on a Chinese refinery on the coast of Iran. As the Seal exfiltrate with one dead and one wounded, the Captian of the Shark,t Leggi tutto
GoodReads.com
This was the slowest of the six books I read in Sep 2014. Though really, should not have been. It's a war story, with SEALs. It's a book about the US Navy. Dan Headley and Rick Hunter are childhood friends who join the Navy. Cut to the present day. Admiral Arnold Morgan is the cynical NSA to a Presid Leggi tutto
GoodReads.com
This is in the Admiral Morgan series, but it's really a book about SEALs and their work. If it was a book about Morgan, it would be about interactions in DC, not about SEALS in the Middle East. The work of Admiral Morgan is really third or fourth priority among priorities in this book....background. Leggi tutto
GoodReads.com
I was looking for a military techno-thriller but what I got here was a military techno-borer. I couldn't figure out what the main plot was. We run from Iran to Burma to Taiwan to Washington to San Diego in what really seems like separate plot lines. The novel is too filled with unnecessary detail: d Leggi tutto
GoodReads.com
This has been a good series, and this book started out as exciting and intriguing as the others in the series. My problem with it is slightly spoilerish, so stop here if you will. There is so much detail about the world condition, seeing the plans come together from all sides, right up until the tit Leggi tutto
GoodReads.com
This was an interesting book. It has a decent flow to it, and I liked the author's 'surprise twist' in it in reference to the Chinese. It kept my interest throughout [even though I had read it once before], and I thought the ending was decent. In this book, the Chinese and the Iranians form an allian Leggi tutto
GoodReads.com
Again a great book by Patrick Robinson. I have one left to read in the Admiral Morgan series and I am very much looking forward to it. Well written, great plot, ranks right up there with Tom Clancy's better books. Unfortunately Mr. Robinson no longer appears to be writing new books. Hope to see some Leggi tutto
GoodReads.com
I enjoyed reading this book. I thought a couple things: 1. Seems unlikely to me that the US would ever leave Taiwan that exposed. 2. I thought the Kilo decoys would show up as a fixed grid pattern, alerting the CVBG that they were being spoofed? 3. Second book in a row in this series to end in the same Leggi tutto
GoodReads.com
Patrick Robinson nails the Seal operations in this fast paced action thriller. The only feeling i've got is that at the end, he wanted to get it over with... and flew through the whole courtmartial preceedings. But on the otherhand, a superb read!
GoodReads.com
Aggiungi la tua recensione
Altri libri di Patrick Robinson
Il Libraio per te
Scopri i nostri suggerimenti di lettura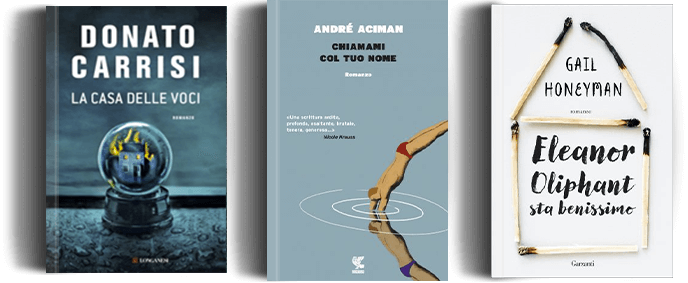 Ancora alla ricerca del libro perfetto?
Compila uno o più campi e lo troverai