Ci rivedremo all'inferno
Tutti i formati dell'opera
Acquistalo
Sinossi
Vent'anni dopo Il dio del fiume, il romanzo che ha consacrato Wilbur Smith al successo di scrittore bestseller in Italia, il re dell'avventura torna all'antico Egitto con il romanzo più avvincente, trascinante e appassionante di sempre: Il dio del deserto.
Disponibile dal 3 novembre 2014.



Mozambico, 1912. Due uomini diversi come il mare e la terra, Flynn Patrick O'Flynn, cacciatore di elefanti, è la libertà, la savana sconfinata, la voglia di vivere la vita come un'avventura. Herman Fleischer, commissario imperiale tedesco nel vicino Tanganica, è la legge, l'ordine delle caserme, il disprezzo della natura selvaggia. Si odiano, ovviamente, e quando la prima guerra mondiale li armerà l'uno contro l'altro, l'Africa orientale si trasformerà in un unico campo di battaglia per un duello mortale.
ISBN: 8850219679
Casa Editrice: TEA
Pagine: 322
Recensioni
What can one say about Wilbur Smith. Great books. This book is fantastic. The film was good too. Lee Marvin and Roger Moore if I remember correctly.🐯👍
GoodReads.com
This book was written by Wilbur Smith in 1968 and still is a classic. I say this because the way writers pen novels has in fact changed. Smith's characters are vivid, real, and passionate. The scenes and life in Africa before the 1st World War are explained in detail and I highly recommend this book Leggi tutto
GoodReads.com
This is a very good book about a story set in the first world war between the Germans and the Englishmen. Wilbur Smith has forayed into an adventure by an Irish bandit, Flynn Patrick O'Flynn helped by his daughter Rosa and son-in-law and aide Sebastian Oldsmith in the jungles, rivers and the African Leggi tutto
GoodReads.com
Shout at the Devil is my second Wilbur Smith read after Eagle in the Sky and an early outing for the author. Surprise, surprise, it's an expertly written action-adventure yarn set in Africa, in which the sights and sounds of the fetid, boggy terrain are brought to life with sweeps of the great autho Leggi tutto
GoodReads.com
3.5 stars A historical fiction based on a real event at the time of the onset of the First World War. The story takes place in German East Africa, of what is now modern-day Tanzania, along the River Rufiji and its delta, and on both sides of the river, the Northern (German) and the Southern (Portugue Leggi tutto
GoodReads.com
This adventure story is set mainly in German East Africa and Portuguese East Africa before and during WW1. It is a tale of revenge. The first half of the book, which is almost comical at times, is not as good or exciting as the second half, but it is essential to understanding the latter part of th t Leggi tutto
GoodReads.com
What can I say. This was pure, pot-boiling, page-turning, 100% pulse-quickening, pulp. Great story. Fantastic characters. If this novel wasn't written with Lee Marvin in mind as one of the protagonists, I'd be surprised- and on that note- the ending is different than the film. Very satisfying read.
GoodReads.com
Another holiday read! Well written as always yet I was shocked at the scene of the baby's death. Again I will look out for the film version...I think Lee Marvin would have made a great Flynn O'Flynn. Unusual that none of the 'heroes' survived their moment of glory.
GoodReads.com
Not a bad read if you ignore the elephant killing and the eating of dolphins with gills (excellent research there). The characters don't have a huge amount of depth but it kept me entertained. My favorite line was, "...the kidneys popped like overripe satsuma plums."
GoodReads.com
This was a departure for Wilbur Smith. I found this book to be quite funny in parts and the characters were entertaining! The ending of the book was so sad! I thoroughly enjoyed this book- I love this author!
GoodReads.com
Aggiungi la tua recensione
Altri libri di Wilbur Smith
Il Libraio per te
Scopri i nostri suggerimenti di lettura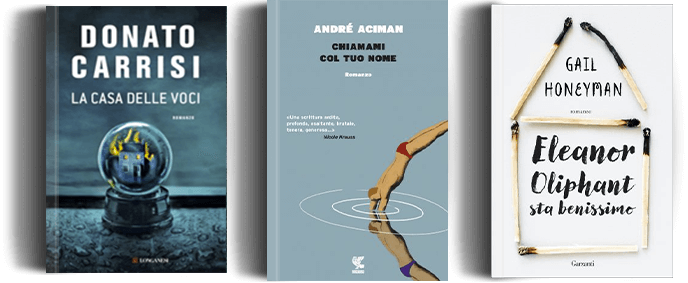 Ancora alla ricerca del libro perfetto?
Compila uno o più campi e lo troverai