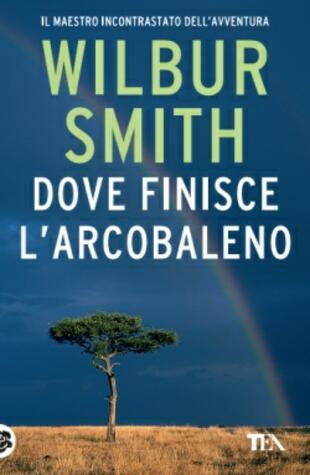 Dove finisce l'arcobaleno
Tutti i formati dell'opera
Acquistalo
Sinossi
L'anno è il 1935, lo sfondo è l'Etiopia. La missione consiste nel condurre quattro decrepite autoblindo per centinaia di chilometri di deserto ostile e selvaggio fino ai pozzi di Cialdi, nel cuore del territorio etiopico che sta per essere invaso da Mussolini. L'arduo compito è affidato a due avventurieri, un americano e un inglese che agiscono per denaro, a una giornalista che ha sposato la causa degli oppressi e a un giovane dignitario etiope mosso da nobili ideali. Una missione densa di ostacoli e colpi di scena che salderà i destini dei quattro protagonisti in un'unica avventura di coraggio, passione e libertà.
ISBN: 8850241283
Casa Editrice: TEA
Pagine: 386
Recensioni
I really enjoyed this. Lots of action. Great story. I don't know if the story depicted actual events preceding WWII, but it may have. In any case it is a great adventure, well worth the read.
GoodReads.com
My latest Wilbur Smith read. I'm tackling his books in a chronological order as they were written at present, and I've now reached the mid '70s. CRY WOLF isn't as entertaining as some of his earlier works - particularly those Courtney novels - purely because of the dark, almost depressing subject ma Leggi tutto
GoodReads.com
This is fairly early Wilbur Smith. It is easy to see that he has not fully developed his style or skill. The first part of the book moves quite slowly as the characters and situation are introduced. Later on the booked moved at closer to the breakneck speed he became famous for. The book deals with t Leggi tutto
GoodReads.com
I've seen this book a lot over the years. It always seems to be in one charity shop or another, and to be honest, that put me off a little. Sure you can always find a Wilber Smith book in the charity shops, he's an old-school author with a lot of books, you could say the same about Stephen King or J Leggi tutto
GoodReads.com
Smith takes us through the history of the Italian attack on Ethiopia with a powerful, fast-paced narrative that never slows. We see events through an American, Jake Barton, whose skill makes derelict vehicles run and through the eyes of Gareth Swales, a stylish Englishman given to conning those arou Leggi tutto
GoodReads.com
A heartbreaking story of tanks, artillery, bombers, and mustard gas against barefoot men wielding swords. With that backdrop, I almost felt guilty laughing over the Count's antics. Jake was the more likable than Gareth, who was annoying with his constant "old son." But at the end, Gareth pulled it o Leggi tutto
GoodReads.com
This was a great novel, and i really liked it! Something different for me, but i really enjoyed it. The story is breathtaking and the characters so full of life that it's stunning! Maybe i will read one more novel of this author in the future, we'll see.
GoodReads.com
Ethiopia… The name itself brings up certain thoughts, certain ideas. Perhaps for some, the association is with the Nile while for others it could be Haile Selassie whose name might have a far wider recognition than the country he served. This book, however, did not overly describe it's affiliations Leggi tutto
GoodReads.com
Heart wrenching when you read of man's inhumanity to others. Italy wanted Ethiopia and sent a modern army to get it. Even with an incompetent fool, full of his own importance, the local tribes had little chance of withstanding them. They fought on valiantly while the rest of the world looked the oth Leggi tutto
GoodReads.com
It's stating the obvious but Wilbur Smith is a master storyteller. I'm lucky that I picked the book up when I had forgotten to bring any books on a weekend to the Mabula Game reserve. And what a find it turned out to be. Jake Barton, the engineer from Texas, Gareth Swales the old Etonian English rogu Leggi tutto
GoodReads.com
Aggiungi la tua recensione
Altri libri di Wilbur Smith
Il Libraio per te
I libri scelti in base ai tuoi interessi
Il Libraio per te
Scopri i nostri suggerimenti di lettura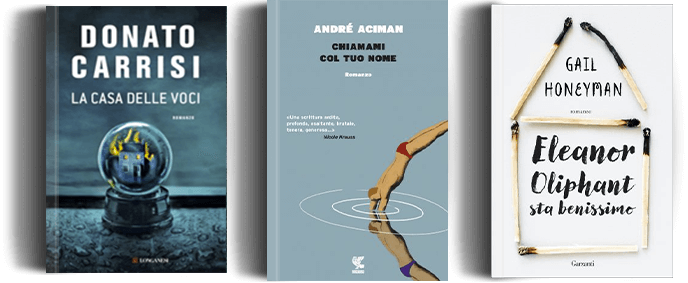 Ancora alla ricerca del libro perfetto?
Compila uno o più campi e lo troverai