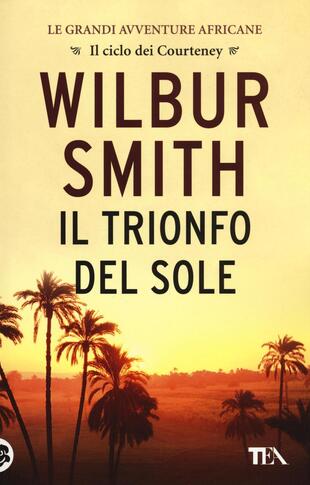 Il trionfo del sole
Tutti i formati dell'opera
Acquistalo
Sinossi
1884. Ryder Courteney si trova intrappolato a Karthum, assediata dall'esercito del carismatico Mahdi che, in nome dell'Islam, ha scatenato una rivolta. Amico del console inglese e delle sue bellissime figlie, Ryder rimane coinvolto nella difesa della città e conosce Penrod Ballantyne, un capitano degli Ussari appena giunto a Karthum per una missione segreta. Così i due uomini, tanto diversi quanto uniti dal senso dell'onore e della libertà, lotteranno fianco a fianco per la propria vita e per la salvezza di coloro che amano. Consapevoli che il loro destino, più che nella spada, è affidato al vero sovrano dell'Africa: quel sole che celebra ogni giorno il trionfo di una natura eterna e invincibile.
ISBN: 8850244452
Casa Editrice: TEA
Pagine: 586
Recensioni
This is a book I had no business reading. For one, I'd never heard of Wilbur Smith. This despite the fact that he is an international bestselling author, who is likely sitting atop a large pile of money somewhere in the world right now. For two, Triumph of the Sun is part of a long series of books w Leggi tutto
GoodReads.com
Wow! How is it that I never before read Wilbur Smith? How is it that, as a writer of historical fiction, I never even heard of him? I am thoroughly embarrassed. But meanwhile, I am 75% through this non-stop blood and gore adventure, and I am enjoying every page. I am particularly impressed with the w Leggi tutto
GoodReads.com
I haven't read a historical novel since I have finished the school. And there's a good reason for that. I've never liked this genre. But after so many years, I decided to give it a chance. You know, over time the taste changes, what you didn't like in childhood, you are able to appreciate as adult.
GoodReads.com
Reading a Wibur Smith novel is like reading a romance novel packaged as well-researched historical fiction or vice-versa. Lots of bodice ripping, relatively explicit sex, interspersed with bloody conflicts between the good guys, in this case the British and the bad guys, in this case the Sudanese der Leggi tutto
GoodReads.com
Oh. My. God. To call this an unrelenting load of crap would be to give unrelenting crap a bad name. This was about the worst book I have ever read - or at least begun to read. The writing style ranges from non-existent to awkwardly textbookish ("such a matching trio of firearms was known as a garnish Leggi tutto
GoodReads.com
Set against the backdrop of the Siege of Khartoum in Africa in 1884-85, this novel follows two main characters, both with rich family histories already chronicled in Wilbur Smith's other works. Penrod Ballantyne is an officer in the 10th Hussars, the quintessential Englishman. Ryder Courtney is a tr Leggi tutto
GoodReads.com
"Il trionfo del sole" è il primo libro di Wilbur Smith che leggo e ne devo dare un giudizio largamente positivo seppur segnato da qualche nota di demerito. Avventura allo stato puro e grande Storia si completano splendidamente in questo avvincente romanzo ambientato durante l'assedio della città sud Leggi tutto
GoodReads.com
As the Courtney series trudges along, Smith moves the story ahead to the latter decades of the 19th century, leaving the previous three novels and their context up to the reader's imagination. Smith sets the novel in the Sudan, which is being ruled by the Egyptian Khedive, though the narrative hints Leggi tutto
GoodReads.com
Another fine novel from Wibur Smith. There's an excellent balanced mix of history, characters, plot and action, all against the background of Africa. The main focus of this book is the siege of the city of Khartoum and the various battles that occurred during the 1880's in the Sudan. I'm not sure of Leggi tutto
GoodReads.com
absolutely brilliant great story superbly written. now having finished it perhaps I might get to sleep at a reasonable time. highly recommend
GoodReads.com
Aggiungi la tua recensione
Altri libri di Wilbur Smith
Il Libraio per te
I libri scelti in base ai tuoi interessi
Il Libraio per te
Scopri i nostri suggerimenti di lettura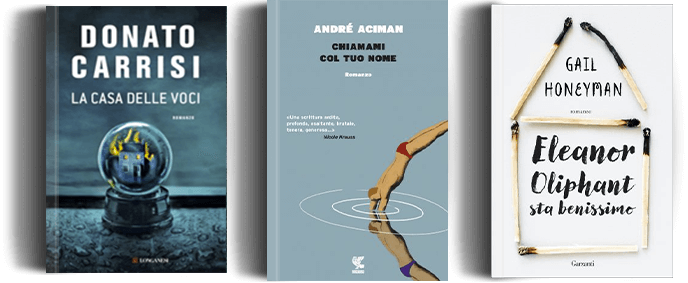 Ancora alla ricerca del libro perfetto?
Compila uno o più campi e lo troverai