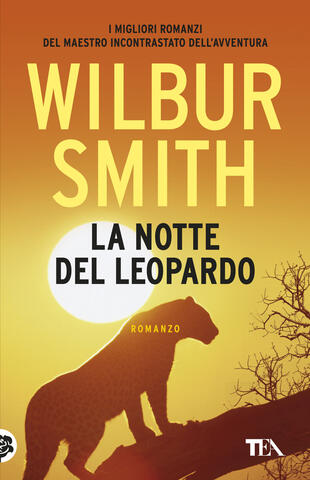 La notte del leopardo
Tutti i formati dell'opera
Acquistalo
Sinossi
Sullo sfondo di una terra di maestosa bellezza, uno scrittore in crisi riscopre il gusto della vita, dell'amicizia e dell'amore

Craig Mellow, scrittore di successo in crisi, accetta la missione che gli affida la World Bank e torna in patria, nello Zimbabwe. Subito si trova coinvolto in un feroce conflitto di interessi in cui si scontrano senza esclusione di colpi agenti dei servizi segreti, guerriglieri, politici corrotti e due ministri del nuovo regime, avidi e astuti come due leopardi in caccia nella notte. Sullo sfondo di una terra di maestosa bellezza, Craig si getterà in un'avventura incalzante, vibrante di passioni, che gli restituirà a poco a poco il significato, e il gusto, della vita, dell'amicizia, dell'amore.
ISBN: 8850253508
Casa Editrice: TEA
Pagine: 466
Data di uscita: 24-01-2019
Recensioni
As the Ballantyne series comes to a close, Smith pulls out all the stops to tell a riveting and powerful story, set in the mid to late 1980s. After fleeing the country during its independence wars, Craig Mellow wants to return to the newly named Zimbabwe. While in exile of sorts, Mellow has written
GoodReads.com
blurb - Craig Mellow, acclaimed author but unhappy exile, seizes the chance to return to Zimbabwe when he is given a spying mission for the World Bank. Accompanied by beautiful photographer Sally-Anne Jay, he is at first unaware of the dangerous currents of tribal conflict that swirl below the calm
GoodReads.com
An excellent read into the history of Zimbabwe though at times it (the description) does become overbearing on the story itself. The descriptions are vivid and beautiful. The words bring alive the entire wild life sanctuary. I could almost feel the thrill and felt that i was there in the wild. This
GoodReads.com
A splendid, hard-knuckle African thriller from Wilbur Smith, and a fitting climax to his Ballantyne quadrilogy of novels. THE LEOPARD HUNTS IN DARKNESS dispenses with the historical background and instead delivers a gutsy, then modern (1980s setting) thriller loaded with blood and guts action. The he Leggi tutto
GoodReads.com
I really love Wilbur Smith books, they're so involved. This is #4 in a little series he had, and I am pretty sure I did not read the first three, but it was easy to read this as a stand-alone novel. His series are not usually very dependent on one another. This book took me a while to read because I Leggi tutto
GoodReads.com
Another great story from Wilbur Smith involving African Shona and Matabele tribes and tribal wars. The Ballantyne families descendant, Craig Mellow is determined to get his families property back by working hard and employing members of the African tribes, many of whom he remembered. Craig is a grea Leggi tutto
GoodReads.com
This is my third Wilbur Smith novel that I have read. Book has virtually no dull spots, moves very briskly through the story but not too fast. It's and old-fashioned adventure yarn with plenty of action, especially the many treks through the jungle trying evade capture by the main characters. I woul Leggi tutto
GoodReads.com
Modern Africa, oftentimes a pawn of superpowers and their proxy wars, is well illustrated in this next installment of the Ballantyne saga. Interestingly this episode has a much smaller cast of characters compared to the previous sprawling historical works, and meanders in some unnecessary directions Leggi tutto
GoodReads.com
I am completely hooked to Smith now! He really knows Africa which makes his book special. This is another one in the series where we get to know how Zimbabwe started evolving post independence. The severe hatred among the various tribes which was not so visible in colonial days comes to the forefron Leggi tutto
GoodReads.com
You can almost smell the African savannah when reading Wilbur Smith books. This is set in the early 1980s, when it was written and reflects the post-independence turmoil of white people, especially farmers in Zimbabwe. It took a while to like Craig, the hero and also to believe that someone with a 19 Leggi tutto
GoodReads.com
Aggiungi la tua recensione
Altri libri di Wilbur Smith
Il Libraio per te
I libri scelti in base ai tuoi interessi
Il Libraio per te
Scopri i nostri suggerimenti di lettura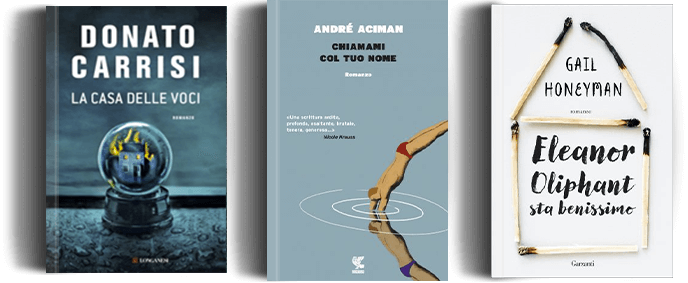 Ancora alla ricerca del libro perfetto?
Compila uno o più campi e lo troverai