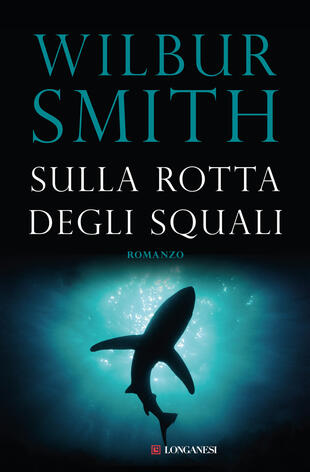 SULLA ROTTA DEGLI SQUALI
Tutti i formati dell'opera
Acquistalo
Sinossi
Nell'animo avventuroso di Harry Fletcher abita un sogno tranquillo: una casa sulla riva del mare, una barca, e un po' di pace nelle caldi notti tropicali della piccola isola di St. Mary, la «perla dell'oceano Indiano». Ma per realizzare il suo desiderio Harry deve venire a patti con un suo vecchio nemico, lo stesso che lo ha spinto in passato a diventare mercenario in Vietnam, in Congo, in Biafra e a trasformarsi addirittura in assassino: il denaro. E non c'è dubbio che Charly Materson e Mike Guthrie, clienti di Harry e del suo yacht da pesca Wave Dancer, siano ricchi (anche troppo) e interessati a una caccia grossa che non ha nulla a che fare con gli enormi squali che si aggirano intorno alle foci fangose e rossastre del Mozambico. Tuttavia il favoloso tesoro che i due uomini stanno per scoprire negli abissi dell'oceano è grande almeno quanto la crudeltà efferata che li possiede e che costringerà Harry, in un vertiginoso capovolgimento di fronte, a trasformarsi da cacciatore a preda indifesa. Preda della paura, della violenza imprevedibile di cicloni devastanti, della passione letale nei confronti di una donna per la quale sentimento e cupidigia sono due facce della stessa medaglia...


ENTRA A FAR PARTE DEL CLUB DEI LETTORI DI WILBUR SMITH SU:
WWW.WILBURSMITH.IT
CURIOSITÀ, ANTEPRIME, GADGET E CONTENUTI GRATUITI IN ESCLUSIVA
ISBN: 883041087X
Casa Editrice: Longanesi
Pagine: 418
Recensioni
The Eye of the Tiger, Wilbur Smith The Eye of the Tiger is a 1975 novel by Wilbur Smith set among the islands of the Indian Ocean and in England and the waters offshore. تاریخ نخستین خوانش: شانزدهم ماه سپتامبر سال 1998 میلادی عنوان: چشم ببر؛ اثر: ویلبور (ویلبر) اسمیت؛ مترجم: سیروس کوپال؛ مشخصات نشر: Leggi tutto
GoodReads.com
Harry Fletcher makes James Bond look like an aneomic schoolboy.......Actually a really good adventure yarn, but remember, this was written in the 70's when the leading men were chauvinistic and the women easy, so be warned.
GoodReads.com
Hard to fault this one: it's slick, lean and ruthlessly efficient, quite unlike any other Wilbur Smith novel I've read to date. The setting is St Mary's Island, in the Indian Ocean, and there's none of the game hunting or African history that provides the background of the author's other books. The s Leggi tutto
GoodReads.com
Read By: Andrew Timothy Duration: 12:58 Description: Harry Fletcher, a man with a chequered past, has reformed and is making an honest living as a charter skipper fishing for big game in the seductive waters of the Indian Ocean. Suddenly, men from the world of violence Harry has put behind him overtu Leggi tutto
GoodReads.com
The eye of the tiger is the story of Harry Fletcher, a former soldier turned fisherman who ventured in finding a treasure which is deeply buried in Indian Ocean surrounded by deadly corals and white sharks. A really good adventure novel. It's my first book by Wilbur Smith and I'm really happy to rea Leggi tutto
GoodReads.com
This is a rollicking good story. Fast action, great story, and all you could want in an easy to read book. Wilbur Smith does it again. I really enjoyed this one. I certainly had not figured everything out till the last minute. Maybe you can. Read it, I think you'll enjoy it.
GoodReads.com
Harry Fletcher is, let's face it, an on the run criminal who has set up on an island in the Indian Ocean as a boat owner, hiring himself and his crew out for big game fishing. He gets drawn into a treasure hunt, looking for buried gold, and in doing so, crosses paths with some of his old criminal cr Leggi tutto
GoodReads.com
One of Smith's earlier novels when he still wrote standalone books and was not focusing all his effort on the Courtney and Ancient Egypt novels. This is a very entertaining adventure novel. In the sixties and seventies treasure hunting stories were popular and one can hardly blame Mr. Smith from con Leggi tutto
GoodReads.com
Another excellent read my Wilbur Smith. An intriguing story of adventure. Not Smith's normal genre, which is usually historical fiction set in Africa or Egypt, this tale is instead a seafaring treasure hunt packed with plenty of danger, mystique, and an unusual touch of romantic interest. For someone Leggi tutto
GoodReads.com
This is an older book by Smith that I picked up from the Open Doors Thrift Store in Mobile, Alabama, and am surely happy that I did. Tlhis is a sold mystery and a very enjoyable one. The characters are interesting and the plot has enough twists and turns for anybody. Enjoyed it. J. Robert Ewbank auth Leggi tutto
GoodReads.com
Aggiungi la tua recensione
Altri libri di Wilbur Smith
Il Libraio per te
Scopri i nostri suggerimenti di lettura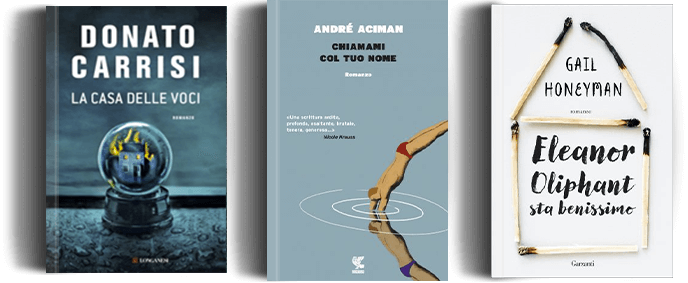 Ancora alla ricerca del libro perfetto?
Compila uno o più campi e lo troverai