Coriolano
Tutti i formati dell'opera
Acquistalo
Sinossi
Fin dai primi versi le virtù di Coriolano si mostrano come facce di medaglie la cui altra faccia è un vizio. Il motivo dominante di questo dramma è il principio di contraddizione che esprime la realtà finale della tragedia. Ma è una tragedia senza catarsi, non c'è superamento né compensazione. Nel Coriolano l'uomo e i suoi propositi sono sbattuti come foglie al vento del destino e del caso, eppure, nello stesso tempo, è l'uomo che vuole e sceglie in piena libertà il suo destino, poiché esso è inscritto nel suo carattere; egli può e vuole diventare soltanto ciò che è. L'assassinio dell'eroe «stupendo e terribile, inquietante e inaudito, candido e incomprensibile» chiude la tragedia come un evento assurdo.
ISBN: 8811363594
Casa Editrice: Garzanti
Pagine: 394
Recensioni
I not only really like Shakespeare's Coriolanus : I also like the man Coriolanus as he is revealed in the play. Sure, he may be a hothead, an arrogant bully, an immature mama's boy with a proto-fascist personality, but he is also a man of extraordinary physical courage and sincere personal modesty wh Leggi tutto
GoodReads.com
Coriolanus solidified my Shakespeare obsession. I'd become familiar with the canon--Hamlet, Macbeth, Julius Caesar, The Tempest, R&J, etc--but then I read Coriolanus and couldn't believe it. There was this play, rarely talked about, that's as brilliant--if not more brilliant--than all the others so
GoodReads.com
Coriolanus, William Shakespeare Coriolanus is a tragedy by William Shakespeare, believed to have been written between 1605 and 1608. The play is based on the life of the legendary Roman leader Caius Marcius Coriolanus. The tragedy is one of the last two tragedies written by Shakespeare, along with An Leggi tutto
GoodReads.com
"There hath been many great men that have flattered the people who ne'er loved them." "Coriolanus" is a Shakespeare that I feel is underappreciated. Like in his "Julius Caesar", the Bard has captured the momentum and the irony of political life in a manner that is celebratory and derisive at the same Leggi tutto
GoodReads.com
I struggled on and off when reading this. This is my first time reading Shakespeare since high school but I powered through it. There are glossary terms in the footnotes which was helpful. The editor gave a history of the theater in Shakespeare's time and an in-depth analysis of the Coriolanus and t Leggi tutto
GoodReads.com
"Let it be virtuous to be obstinate." - William Shakespeare, Coriolanus I'm a sucker for a revenge play, so this one floats easily just on the heat generated by Coriolanus' anger. I remember being exposed to the Coriolanus story last year when I was reading Plutarch's Lives, Vol 1 * and again earlier Leggi tutto
GoodReads.com
There are many gods, and when we organize and rank them we go too far, we ask too much of them.- "Women and Men", Joseph McElroy I am certain that had this play been written by anyone other than Shakespeare it would be venerated as a major work; performed and discussed perhaps in the way Hamlet, King Leggi tutto
GoodReads.com
More of your conversation would infect my brain.William Shakespeare ~~ Coriolanus I first read Shakespeare's Coriolanus my sophomore year of college. While most consider it to be a lesser tragedy, I consider it to be among Shakespeare's greatest works. All these years later, Coriolanus still enthrall Leggi tutto
GoodReads.com
Let the first budger die the other's slave, And the gods doom him after. - Caius Marcius Coriolanus Shakespeare turns to 5th century BC Roman history for a deeply serious drama depicted in combat scenes between fierce enemies, conflicts between patricians and the plebeians, and contrasting perspe
GoodReads.com
I'm told Coriolanus, the person, is unlikeable, but I happen to like him. I don't even think he's a right-wing bastard, just shy, awkward and misunderstood. It's his severe self-effacement that makes him hate publicity. Who wants to stand in the market and exhibit your wounds in a stupid political s Leggi tutto
GoodReads.com
Aggiungi la tua recensione
Altri libri di William Shakespeare
Il Libraio per te
I libri scelti in base ai tuoi interessi
Il Libraio per te
Scopri i nostri suggerimenti di lettura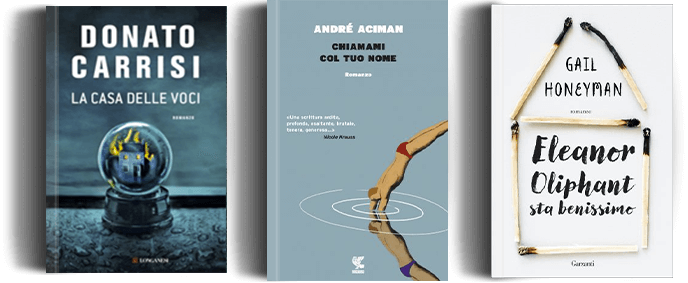 Ancora alla ricerca del libro perfetto?
Compila uno o più campi e lo troverai