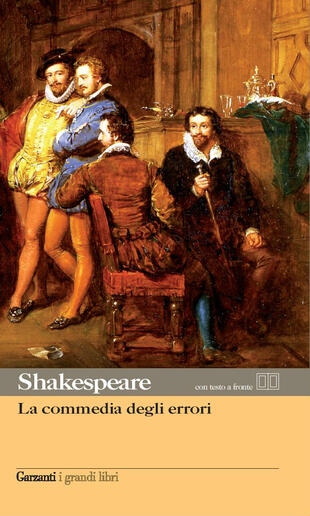 La commedia degli errori
Tutti i formati dell'opera
Acquistalo
Sinossi
Farsa del «doppio», La commedia degli errori riprende liberamente i Menecmi di Plauto, portando le situazioni comiche alle estreme conseguenze. Shakespeare aggiunge ai due gemelli del modello, identici per nome e per aspetto, un'altra coppia di gemelli, pure identici, servitori dei primi. Equivoci, scambi di persona e incomprensioni si susseguono, finché anche l'occhio divertito dello spettatore rischia di perdersi in questo gioco labirintico che mette in dubbio il concetto stesso di identità.
ISBN: 8811365635
Casa Editrice: Garzanti
Pagine: 224
Data di uscita: 08-10-2002
Recensioni
The Comedy of Errors, William Shakespeare Set in the Greek city of Ephesus, The Comedy of Errors tells the story of two sets of identical twins who were accidentally separated at birth. Antipholus of Syracuse and his servant, Dromio of Syracuse, arrive in Ephesus, which turns out to be the home of th Leggi tutto
GoodReads.com
This play is so light it practically floats, a marvelous, silly absurdity of mistaken identity that will put a smile on your face even the cranky ...may laugh. The plot was old when Shakespeare wrote it back in the 1590's. Still not just a set of twins in this comedy but two, the writer wanted to do Leggi tutto
GoodReads.com
The Comedy of Errors is perfect, but it is perfection of a low order. In this early play, Shakespeare sets out to master the complex mechanisms and simple humor of farce, and succeeds completely. It is enjoyable and well-crafted--like a really good episode of The Beverly Hillbillies or Three's Compa Leggi tutto
GoodReads.com
The story opens with this guy, who is maybe about to be executed, telling a sad tale about the search for his missing family, in an effort to explain to the duke why he is illegally in his city. <--this shit is nuts , let me tell you. Buckle up. So way back in the day, his lovely wife gives birth to i Leggi tutto
GoodReads.com
I have always said that Much Ado is Shakespeare's funniest play -- but Comedy of Errors is just hilarious! It's pretty similar to Twelfth Night, so if you liked that I think you'll like COE. This play is also drowning in early modern politics though. It draws on tensions surrounding empire, racism an Leggi tutto
GoodReads.com
Book Review 3 out of 5 stars to The Comedy of Errors , a comedy (seriously, did you think with that title it was one of his tragedies... oh my) published in 1594 by William Shakespeare . So... who knew Shakespeare invented the humor of mistaken identity? Wow! Think of this as a cross betwee
GoodReads.com
"If she lives till doomsday, she'll burn a week longer than the whole world." ― William Shakespeare, The Comedy of Errors, Act III.2 Look. It isn't brilliant Shakespeare, but it is worth the price of admission for just the banter, puns, etc. There really isn't a major character that jumps out. Perhap Leggi tutto
GoodReads.com
I read here http://www.william-shakespeare.info/s... This review is a work in progress, as I am going to the Pop Up Globe in Auckland to see it next month. Really looking forward to it. As far as reading online- I had a few chuckles, but I found it confusing. I'm sure All Will Become Clear on the nigh Leggi tutto
GoodReads.com
This was unspeakably stupid and I enjoyed every minute of it.
GoodReads.com
"Headstrong liberty is lashed with woe." "The Comedy of Errors" is regarded as a slight work of Shakespeare's. As if the fact that it is a farce somehow diminishes it. That is ridiculous. Accept this play on its own terms. This early play of the Bard's is one of Shakespeare's shortest and quickest re Leggi tutto
GoodReads.com
Aggiungi la tua recensione
Altri libri di William Shakespeare
Il Libraio per te
I libri scelti in base ai tuoi interessi
Il Libraio per te
Scopri i nostri suggerimenti di lettura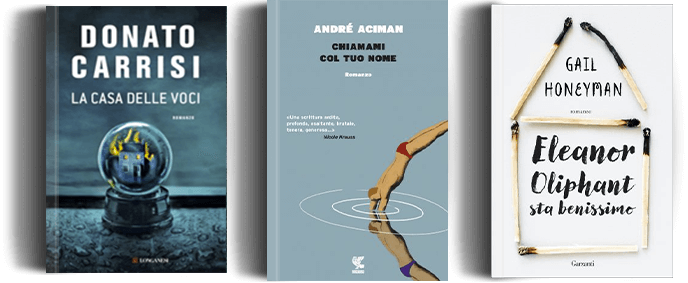 Ancora alla ricerca del libro perfetto?
Compila uno o più campi e lo troverai