Tito Andronico
Tutti i formati dell'opera
Acquistalo
Sinossi
Sangue e orrore senechiani, ma, a differenza di Seneca, non raccontati dal Coro e dai personaggi, ma rappresentati clamorosamente sulla scena; sensuale liricità ovidiana, ma, a differenza di Ovidio, non trasmessa da una voce narrante, bensì innestata negli scambi drammatici: in questa ardua commistione, e trasformazione, di modi teatrali e letterari sta forse la principale scommessa ideativa del giovane Shakespeare nel Tito Andronico. Elementare, ma straordinariamente efficace, la dinamica d'azione: danno subìto, escogitazione dei modi della vendetta, esecuzione del piano in un'ecatombe finale.
ISBN: 8811363748
Casa Editrice: Garzanti
Pagine: 280
Recensioni
Literally years after people began suggesting that I do this, I finally got around to reading the damn play. So in the words of Bette Davis: fasten your seatbelts, it's going to be a bumpy night. Because here's TITUS ANDRONICUS, ABRIDGED: TITUS: Man, it's great to be me! I'm an awesome general, all m Leggi tutto
GoodReads.com
Like A Comedy of Errors , Titus Andronicus is part of a grammar-school-educated Shakespeare's crash-course substitute for a university education. In Errors , he imitated Plautine comedy's plot structure and stock characters, and--in an experiment to see just how much fun the form could hold--doubled t Leggi tutto
GoodReads.com
Titus Andronicus, William Shakespeare Titus Andronicus is a tragedy by William Shakespeare, believed to have been written between 1588 and 1593, probably in collaboration with George Peele. It is thought to be Shakespeare's first tragedy and is often seen as his attempt to emulate the violent and blo Leggi tutto
GoodReads.com
I would be incredibly surprised if I read a play worse than Titus Andronicus in this challenge. Titus was Shakespeare's first attempt at staging a classical tragedy – something which he will eventually go on to get so right in works such as Julius Caesar. The basic plot follows a Roman general (our Leggi tutto
GoodReads.com
Pulp fiction for the 1600s, Quentin Tarantino in lace collar and puffy pants. If anyone thinks that Shakespeare is dry and timid, flowery and antiquated, they need to see this, but beware: this is a bloody mess. One critic, complaining that it was such a caricature that only Mel Brooks should direct, Leggi tutto
GoodReads.com
Wherein Shakespeare beats Quentin Tarantino at being Quentin Tarantino.
GoodReads.com
I saw this at Shakespeare's Globe in London last summer, and was absolutely amazed at the brutal brilliance of the production. The actor who played Titus was superb; he captured Titus's decent into madness perfectly by evoking a character that started out as strong and fearless to one who ended up u Leggi tutto
GoodReads.com
General IntroductionThe Chronology of Shakespeare's WorksIntroduction, by Jacques BerthoudThe Play in PerformanceFurther Reading --The Most Lamentable Roman Tragedy of Titus Andronicus CommentaryAn Account of the Text
GoodReads.com
BEST. REVENGE. STORY. EVER. PERIOD. The only piece of advice I can give is: Prepare yourself, you are about to enter into a world that knows no bounds when it comes to the old saying "enough is enough." Billy saw the line, spit on the line, and then crossed the line. If reading Shakespeare isn't high Leggi tutto
GoodReads.com
4.5* This play was a bloody, barbaric mess with 90% of the characters dying. I really enjoyed the whole concept of it and how twisted it was however, it was a little bit too savage for my tastes at points, namely the whole Lavinia situation. Not my favourite Shakespeare play but I definitely think it Leggi tutto
GoodReads.com
Aggiungi la tua recensione
Altri libri di William Shakespeare
Il Libraio per te
Scopri i nostri suggerimenti di lettura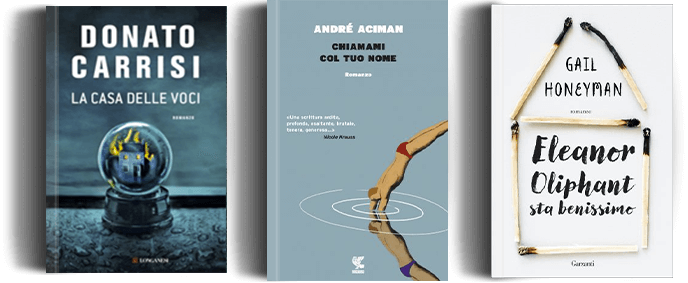 Ancora alla ricerca del libro perfetto?
Compila uno o più campi e lo troverai