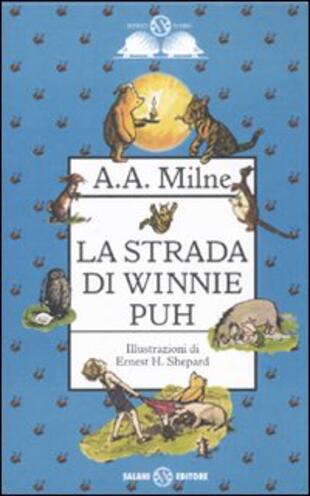 La strada di Winnie Puh
Tutti i formati dell'opera
Acquistalo
Sinossi
Questa volta gli inseparabili amici dovranno costruire una casa per Isaia, trovare una colazione per Tigro, quasi incontrare di nuovo un Effalumpo, inventare un gioco, sbalzare Tigro, compiere un'Impresa Eroica e infine dire Addio a Christopher Robin. Allora, anche se sono solo dei pupazzi, sono dotati di una Personalità Autonoma? Bisognerebbe chiederlo a Gufo, che è molto bravo con le parole difficili e sa scrivere 'mercoledì' in modo che non sembri un sabato. Ma forse basta chiederlo ai milioni di bambini che hanno letto questo grande classico in tutto il mondo. Età di lettura: da 6 anni.
ISBN: 8884516811
Casa Editrice: Salani
Pagine: 192
Recensioni
Back in the fifties, one Christmas, I had a mammoth case of the flu. But somehow for a little kid the world is always a place of wonder, no matter HOW bad he feels... I remember reading the story of the Flying Dutchman in bed on Christmas Eve - with an incipient fever blackening the edges of my rever Leggi tutto
GoodReads.com
"Piglet sidled up to Pooh from behind."Pooh!" he whispered."Yes, Piglet?""Nothing," said Piglet, taking Pooh's paw. "I just wanted to be sure of you." I will forever be in love with these books. The sweetness and melancholy get me every single time. I don't know where Milne takes all the beautiful wo Leggi tutto
GoodReads.com
So beautifully and so simply written (deceptively so) by A.A. Milne and exquisitely illustrated by E.H. Shepard (initially black/white line drawings and later colour washed by Shepard himself). These are the stories of a boy and his bear, his world and all the wonderful characters that inhabit that
GoodReads.com
Winnie the Pooh and the Cocktail Party "Hi. I'm Vikki. Sorry, what did you say your name was? So noisy in here you can't hear a thing. Ed. Got it. Nice to meet you, Ed! What? Oh, I'm a model. Glamor. Thanks! Well, if you've walked past the men's magazine section this week, then you will have. Front c Leggi tutto
GoodReads.com
Lovely. I was shocked by how melancholy the book allowed itself to become at the end. And how much that melancholy affected me, but as far as I'm concerned "A little boy and his bear will always be playing." Might be the most hopeful line to end a book in the English language.
GoodReads.com
As a small child, Winnie the Pooh stories were read to me. As an adult, I read them to my kids and took them to see where Christopher Robin and his childhood friends had lived—the Milnes' country home at Cotchford Farm, Hartfield in East Sussex, England. We walked in the "Hundred Acre Wood" where he Leggi tutto
GoodReads.com
Celebrity Death Match Review Semi-Final Match: Winnie-the Pooh vs. Hamlet BSI Rep: So, the Hundred Acre Wood Corporation has applied for ISO 9000 certification. Would you like to present your company, in terms of its aims and target market? 100 Acre Wood CEO: Yes, indeed. Thank you for this opportunity Leggi tutto
GoodReads.com
This is the second adorable instalment that details the antics of Winnie the Pooh and his friends. Much like in the first book, this was sectioned into a handful of shorter stories, each a self-contained adventure. Also, like the first book, this retained a humours tone throughout and involved Chris Leggi tutto
GoodReads.com
I love the purity of this story. It has this child-like wonder about the world. We see through the eyes of Pooh who has little attachments in this world besides honey. He is usually the one to come up with solutions to problems and he doesn't overthink things. He lives by his gut. Each character has Leggi tutto
GoodReads.com
Even more delightful than the first, I think. And also quite bittersweet, as Christopher Robin essentially has to grow up, and his Hundred Acre Wood friends struggle to understand what is happening. Reading this aloud, I have to fight not to break down in the final chapter. 2018: My kids had just see Leggi tutto
GoodReads.com
Aggiungi la tua recensione
Altri libri di A. A. Milne
Il Libraio per te
Scopri i nostri suggerimenti di lettura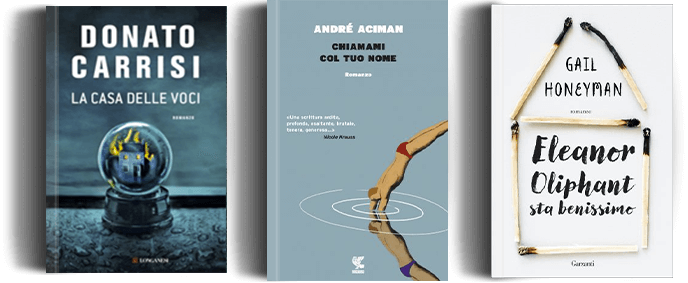 Ancora alla ricerca del libro perfetto?
Compila uno o più campi e lo troverai