Tutti i miei errori
Tutti i formati dell'opera
Acquistalo
Sinossi
«Quello che nessuno dice sul potere è che non è mai assoluto. Nell'istante esatto in cui ce l'hai, c'è già qualcuno pronto a togliertelo.»

Tampa, 1943. Mentre il mondo intero è in guerra, la mafia americana sta vivendo la sua epoca d'oro. L'ex boss Joe Coughlin lavora come consigliere per la famiglia mafiosa dei Bartolo: gestisce i loro interessi in Florida, a Bo­ston e a Cuba e fa da intermediario tra la criminalità organizzata e l'alta società, tra morti ammazzati e fruscii di abiti da sera. Negli anni successivi alla tragica scomparsa della moglie, uccisa in un agguato, Joe si è risollevato, si è rifatto una vita insieme al figlio e ora ha tutto: soldi, potere, una nuova e bellissima amante, la garanzia dell'anonimato. Ma il successo non può da solo cancellare una vita di peccati: qualcuno lo vuole morto, e lui avrà poche settimane per capire chi e perché lo ha preso di mira, prima che sia troppo tardi.
Duro, amaro, struggente, Tutti i miei errori è un eccezionale romanzo di sangue, passione e vendetta, calato in un'epoca storica magistralmente ricostruita da uno degli autori americani più talentuosi della sua generazione.


ISBN: 8830448419
Casa Editrice: Longanesi
Pagine: 336
Recensioni
What they didn't tell you about absolute power was that it was never absolute; the instant you had it, someone had already lined up to try to take it away. Princes could sleep soundly, but never kings. The ear was always tuned for the creak on the floorboard, the whine of a hinge. The princes wo
GoodReads.com
I like crime stories set back in the days of fedoras and trenchcoats, and I'm a big fan of Dennis Lehane's. So this should be perfect, right? Sadly, the best I can say is that it isn't bad. Set 10 years after the previous book, Live By Night , Joe Coughlin has left behind his days of building a crimin Leggi tutto
GoodReads.com
Joe stared out at all the prehistoric flora and told himself that's exactly what was troubling him, that's what was gnawing at his soul - the difference between him and a savage.He told himself - and then he pledged to himself - that there was a difference.There was.There was.A couple more snorts of Leggi tutto
GoodReads.com
This excellent novel concludes the Coughlin Family trilogy that Dennis Lehane began with The Given Day . Through the three books, the story ultimately comes to focus on Joe Coughlin and is set against background of the nation's turbulent history from the end of World War I to the middle of World War Leggi tutto
GoodReads.com
In this 3rd book in the 'Joe Coughlin' series, the gangster/businessman is in the midst of deadly mob rivals. The book can be read as a standalone. ***** As the book opens World War II is raging. Joe Coughlin, a former crime boss in the Tampa area, is now more of a businessman gangster living a (more Leggi tutto
GoodReads.com
Do I really need to tell you in this day and age that this is a very well-written crime saga filled with fully-drawn characters and a page-turning plot? I don't think so. I could just tell you that it's a new Dennis Lehane book and you should already know what to expect. World Gone By is the sequel
GoodReads.com
I completely enjoyed this book for a number of reasons. I'm not a fan of 'bad boys' so when I found myself drawn to Joe Coughlin I was shocked. Yes, he's a gangster, however, he possesses a bit of a conscious or at least twinges of guilt in some instances and his devotion to his son was the deal bre Leggi tutto
GoodReads.com
Description: 'The best gangster novel since The Godfather' Stephen King Joe Coughlin is untouchable. Once one of America's most feared and prominent gangsters, he now moves effortlessly between the social elite, politicians, police and the mob. He has everything he could possibly want; money, power, Leggi tutto
GoodReads.com
Seven years after the events of Live By Night, Dennis Lehane's World Gone By picks up as Joe Coughlin settles into a position acting as a bridge between the criminal underworld and high society. Coughlin makes a lot of people a lot of money, which means a lot of people are very happy – so why has a Leggi tutto
GoodReads.com
The finale to the Joe Coughlin series, which started with The Given Day in 2008 (where Joe was not the main character) and continued in Live By Night in 2012 (where he was.) Joe Coughlin has basically left the mob business and "gone straight," making decent money in legitimate businesses, but he rem Leggi tutto
GoodReads.com
Aggiungi la tua recensione
Altri libri di Dennis Lehane
Il Libraio per te
Scopri i nostri suggerimenti di lettura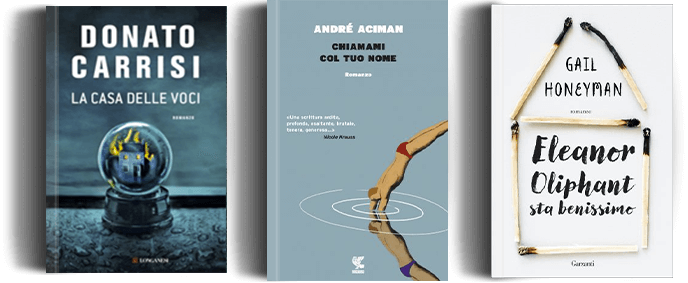 Ancora alla ricerca del libro perfetto?
Compila uno o più campi e lo troverai