Piantatela! Chi l'ha detto che il bullismo esiste solo tra maschi?
Tutti i formati dell'opera
Acquistalo
Sinossi
Quando si tratta di perseguitare, inseguire e sbeffeggiare una bambina un po' più impacciata delle altre, anche le ragazzine più insospettabili possono essere terribili. E pericolose. Molto pericolose, soprattutto se si è tante contro una. Dopo essere sfuggita per un pelo a un incidente quasi mortale, Mandy rischia di rimanere sola, intrappolata tra la cattiveria delle compagne e l'amore - forse troppo soffocante - di due genitori che si rifiutano di comprendere la gravità della situazione. Ma spunterà Tanya, ragazzina coraggiosa e fuori da ogni schema, che con occhio sicuro vede da che parte sta il vero male. Età di lettura: da 11 anni.
ISBN: 8877826207
Casa Editrice: Salani
Pagine: 176
Recensioni
First of all, I would like to say that I just HAD to review this book as I needed virtually no excuses to read it again, it was one of my all time favourite books when I was in junior school and I have probably read it over 50 times in total! I cannot say a bad word about Jaqueline Wilson as an auth Leggi tutto
GoodReads.com
Jacqueline Wilson is more famously known for the creation of the character; Tracy Beaker. I decided to have a look at some of her other books and found myself reading Bad Girls. The story is about a young girl in year 5-6, who feels isolated and is frequently bullied by some of her class mates. Her
GoodReads.com
Read as part of The Infinite Variety Reading Challenge , based on the BBC's Big Read Poll of 2003. Whilst this book does deal with the harsh issue of bullying, it seems a bit counter productive. Are bullies really likely to read this? I get the feeling most bullies aren't likely to reach for a Jacquel Leggi tutto
GoodReads.com
My oldest daughter is in 3rd grade. This is NOT A BOOK for a 3rd grader! I repeat! The book deals with a lot of mature themes, a bit more mature than I would like for my 3rd grader to be reading. Storyline: Mean girls picking on a sheltered only child (10yo) at the bus stop - only child tells a lie
GoodReads.com
Another great Jacqueline Wilson book I probably wouldn't have found if it weren't for the BBC Top 100/200 list. My daughter is at the perfect age to enjoy these so we both read them and can compare notes. Wilson has an uncanny ability to capture many of the nuances of the middle school social dynami Leggi tutto
GoodReads.com
this is a children book where mandy is a fragile 10 year old girl bullied at school. she is embarrassed about herself and her family, her parents being quite old and not very stylish. mandy meets tanya, an older girl who is very trendy and rather 'BAD'. she sees tanya earlier on in the book and admi Leggi tutto
GoodReads.com
When I was in Years Five and Six, I adored Jacqueline Wilson. I'd trawl the charity shops in search of her books, and shun anything that wasn't written by her. Some of my early writing attempts bear more than a passing resemblance to her books - but I don't think I plagiarised a book more than Bad G Leggi tutto
GoodReads.com
Mandy White is a 10yr old girl who is bullied by one of the most popular girls in the school Kim, Sarah and also her old friend Melaine. Kim is the biggest bully who dictates the way the other girls act towards Mandy. Mandy is embarrassed about her parents as they are not very fashionable, old and o Leggi tutto
GoodReads.com
Jacqueline Wilson is a brilliant children's literature author with many young girls being familiar with her wide collection of books. 'Bad Girls' is about a 10 year old girl, Mandy, who gets bullied by a few of the girls in her class. She is very lonely and scared of going to school but eventually m Leggi tutto
GoodReads.com
This is a great fun read with a couple of serious sides. Mandy is ten, small for her age, and gets teased in school by some bigger girls including one girl she'd thought was her friend. We all had this happen to us, or know it happened to someone, right? Mandy can cope until the girls pick on her pa Leggi tutto
GoodReads.com
Aggiungi la tua recensione
Altri libri di Jacqueline Wilson
Il Libraio per te
Scopri i nostri suggerimenti di lettura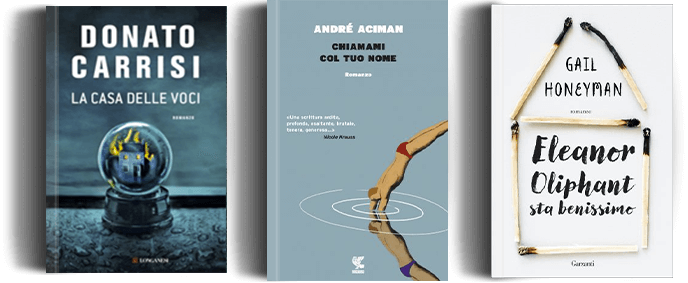 Ancora alla ricerca del libro perfetto?
Compila uno o più campi e lo troverai