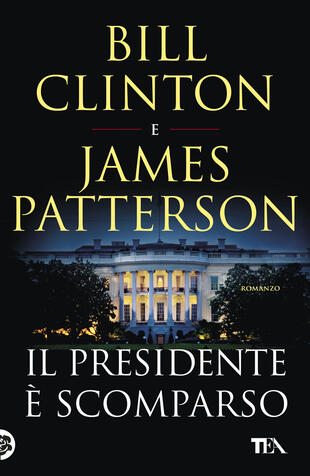 Un thriller avvincente e inaspettato che si addentra nelle stanze del potere come mai avvenuto prima
Il presidente è scomparso
Tutti i formati dell'opera
Acquistalo
Cinquecento pagine di azione, spionaggio, tradimenti e cyberterrorismo.
il Venerdì di Repubblica
Un romanzo che potrebbe avvicinarsi pericolosamente alla realtà in un prossimo futuro.
Il Messaggero
Intrigo, suspense e particolari che soltanto un insider può conoscere.
Gazzetta del Sud
Sinossi
Il presidente degli Stati Uniti, la persona più osservata, controllata e protetta del mondo, è scomparso. Il mondo è sotto shock. Come fa un Presidente a scomparire senza lasciare traccia? Ma, soprattutto, perché dovrebbe farlo? Il motivo della sua sparizione è molto più grave di quanto chiunque possa immaginare…
Nato dalla collaborazione senza precedenti tra il presidente Bill Clinton e lo scrittore più venduto al mondo, James Patterson, Il presidente è scomparso è una storia mozzafiato proveniente dalle altezze vertiginose del potere. Il thriller più avvincente e originale degli ultimi anni, un romanzo che rende davvero l'idea di cosa voglia dire sedersi nello Studio Ovale, e che vi terrà con il fiato sospeso fino all'ultima, sconvolgente rivelazione.

ISBN: 8850256094
Casa Editrice: TEA
Pagine: 492
Recensioni
Actually good! I'm more surprised than anyone. When I first heard about this book a year ago I thought it was a joke. It reads like most popular thrillers, and I'm sure Patterson wrote 95% of it, but the added voice of an experienced president shines through. It's not JUST a thriller, it's a scenari Leggi tutto
GoodReads.com
The CIA can relax. Surely, no black felt-tip pens went dry redacting classified material from this manuscript. "The President Is Missing" reveals as many secrets about the U.S. government as "The Pink Panther" reveals about the French government. And yet it provides plenty of insight on the former p Leggi tutto
GoodReads.com
I figured that this pairing of writers would be a very good collaboration. This book is touted as a thriller, with page turning excitement. For me it was neither. For me it was just pages and pages and did I say pages of nothing remotely thrilling. I couldn't wait to be finished with it.
GoodReads.com
"They aren't going to ask for something.They aren't seeking a change in our foreign policy.They don't want prisoners released.They aren't going to demand a ransom at all.They're just going to detonate the virus.They want to destroy us." On top of all this, which fortunately the American p Leggi tutto
GoodReads.com
James Patterson has entered into his most interesting collaboration yet, taking second chair to former American president Bill Clinton in a story that is highly political and action packed from the opening paragraph through to the epilogue's lingering final sentence. President Jonathan Duncan finds Leggi tutto
GoodReads.com
Truthfully, I figured this would be a so-so book - cobbled together simply because two very well-known names would be a sure thing sales-wise. Well, folks, I figured wrong; I absolutely loved it! Make no mistake, though - there's plenty of political "stuff" in here. I've read that when Patterson writ Leggi tutto
GoodReads.com
An entertaining cyberterrorism thriller with quick pacing and relentless tension SUMMARY The novel opens with President Jonathan Lincoln Duncan, preparing to testify before a House select committee. His staff has strongly advised him against testifying. The panel of political opportunists are intent o Leggi tutto
GoodReads.com
This is a disappointing effort from this duo as I found this underwhelming. Mr. Clinton always has a penchant for wordiness, exacerbated in this novel. 2 of 10 stars
GoodReads.com
President John Duncan has to confront a terrorist threat and keep the nation from being destroyed. Fast pacing, lots of POVs, and lots of interesting story lines in this one. Short chapters that made for tight, quick storytelling. I would enjoy another book by this ghostwriting/JP duo. I really like Leggi tutto
GoodReads.com
If you love West Wing or Designated Survivor mixed with a bit of Dan Brown, you'll love this book. It's just a fun ride with lots of guessing about what's going to happen next. I thoroughly enjoyed this book!
GoodReads.com
Aggiungi la tua recensione
Altri libri di James Patterson
Il Libraio per te
I libri scelti in base ai tuoi interessi
Il Libraio per te
Scopri i nostri suggerimenti di lettura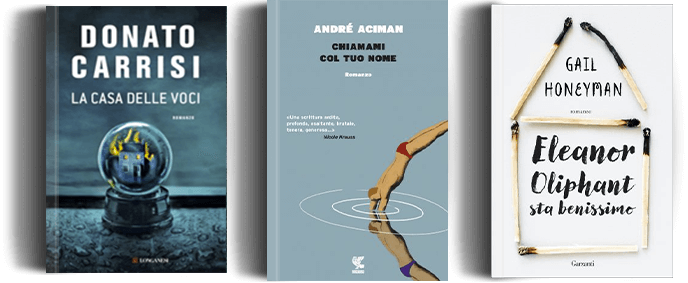 Ancora alla ricerca del libro perfetto?
Compila uno o più campi e lo troverai