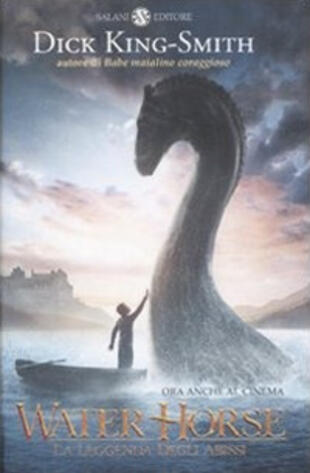 Water Horse
Tutti i formati dell'opera
Acquistalo
Sinossi
Quando Angus e Kirstie trovano uno strano uovo sulla spiaggia non immaginano neppure lontanamente che sta per cominciare la più incredibile esperienza della loro vita... Se all'inizio la vasca da bagno è più che sufficiente per contenere la bizzarra cosa che nasce dall'uovo, i due bambini si renderanno subito conto che l'adorabile cucciolo ha un solo, unico, piccolo problema: non ha nessuna intenzione di smettere di crescere! E così diventa sempre più grande. E grande. E ancora più grande... Ma dove poter sistemare un immenso mostro marino addomesticato senza che nessuno se ne accorga?
ISBN: 8884518865
Casa Editrice: Salani
Pagine: 112
Recensioni
I read this book in one afternoon cuddled up with my 6 year old. At the end of chapter 3, she was so in love with the water horse she showered me with squeezy hugs and looked at me with adoring eyes. During the chapter when the water horse was being trained, her tender little heart broke. She cried
GoodReads.com
Listened to the first two chapters for free on Audible. Awh! Yes, I think this is a book old and young will love. The movie was sweet, the book has that extra flair.
GoodReads.com
Dick King-Smith, best known for The Sheep-Pig, which became the movie Babe , delivers another winner with The Water Horse , set in Scotland in the 1930s. Young Kirstie discovers a sac-like object that she takes home and places in her water-filled bathtub. To the delight of Kirstie, her younger brother Leggi tutto
GoodReads.com
I got a copy of this novel in 2007, I was in the fifth grade at the time and the film adaptation had just come out. I really enjoyed how King-Smith took such a strange myth and wove it into a coming-of-age piece with lyrical dialogue, vivid imagery and WWII history.
GoodReads.com
Listened to this 1.5 hour Audible book with my three sons, aged 11, 10 and 8. We all loved it!
GoodReads.com
The characters were so lovable and I wish there had been more action, but it's understandable given the context.
GoodReads.com
The waterhorse is a adventure by dick king-smith who likes animals and who likes writs books for children. kistie and he her brother Angues find a egg.The next day it hatches in the shed.The Waterhorse and Angues has lots of adventures on the water. I like the Waterhorse jumps on the het ,the het is a Leggi tutto
GoodReads.com
Genre: Fantasy Junior Book Summary: When Kirstie decides to take what looks like a giant mermaid's purse up to her house to keep, she did not expect to hatch a water horse. With the help of her brother Angus, her grandfather Grumble, her mom and her dad, Kirstie works hard to feed and care for her ne Leggi tutto
GoodReads.com
I just love the sparkle that King-Smith brings to his animal fantasies. They're grand not just because of the heart, the innocence, but also because he doesn't talk down to his readers. There's a lot going on, including history, vocabulary, and whatever else he decides to stir in each time. I hope t Leggi tutto
GoodReads.com
Sweet children's book about a sister and brother in interwar Scotland who discover and raise a sea-monster. Sometimes there's nothing like a good kids' book as a palate cleanser.
GoodReads.com
Aggiungi la tua recensione
Altri libri di Dick King-Smith
Il Libraio per te
Scopri i nostri suggerimenti di lettura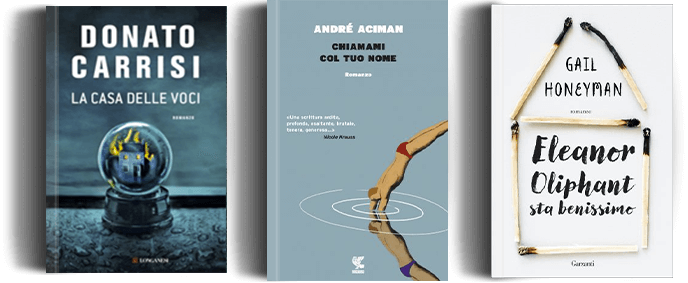 Ancora alla ricerca del libro perfetto?
Compila uno o più campi e lo troverai