Il suono del silenzio
Tutti i formati dell'opera
Acquistalo
Sinossi
Trattenne il respiro mentre lei se ne andava. Scomparve con una rapidità che lo colse di sorpresa. Si riscosse dal suo torpore con un senso di gelo. Lei era semplicemente scivolata lontano, fuggita dalla vita, caduta silenziosa nell'aria fredda, precipitata nel buio. Intrappolato in parete durante una bufera di neve nella profondità gelida dell'inverno, Patrick è costretto a combattere per la sua vita. E solo quando la montagna svelerà il segreto che lo ha oppresso per anni, Patrick potrà ricominciare a sognare l'amore e la felicità.
ISBN: 8863803412
Casa Editrice: Corbaccio
Pagine: 263
Recensioni
This was a difficult book for me. I loved "Touching the Void", in part for its directness. I didn't like "The Beckoning Silence" because it wandered and seemed self-centered. Still, this book is a mountain novel, and I desperately wanted a good one. I was disappointed. It is slow, painfully at times, and Leggi tutto
GoodReads.com
The storyline and descriptions in this are excellent. it kept me on the edge of my chair for a great part. My reading pleasure would probably have been intensified if I knew more about climbing equipment and techniques, but the author did a good jjob getting me to still see what was going on.
GoodReads.com
It was difficult to rate this book, and tricky to review. On the one hand some moments from the story have continued to haunt me months after I read it. There are phrases that are simply exquisite. I was impressed and touched by the evocation of guilt and grief and obsession - and ice, and storms, a Leggi tutto
GoodReads.com
I have really enjoyed the author's non fiction books which were funny, harrowing and gripping. I was really looking forward to his fiction about loss on the mountains but this book was a major disappointment. I liked the idea of the story-a man stuck in the mountains during a storm, facing up to his Leggi tutto
GoodReads.com
I enjoyed this book very much indeed. I found it written in much the same style as the other three biographical books I have read of his, of which perhaps I found 'Touching the Void' the most powerful (what an extraordinary story after all!). Other reviewers hammered Part I of the book, citing as re Leggi tutto
GoodReads.com
Beautiful story, over-written with an abundance of adjectives sadly. The number of sentences (per page) in this book that I've had to re-read and really focus on to even begin to understand what he's trying to describe! It really made me doubt my intelligence but in reading other reviews here I learn Leggi tutto
GoodReads.com
I finished this book, but that's about all I can say for it. I've enjoyed reading Joe Simpson's other mountaineering books, but his foray into fiction has come with an overabundance of adjectives and a definite lack of a good editing job. Part One is hard to plough through: pages and pages of flower Leggi tutto
GoodReads.com
This is the first Joe Simpson book I've read, and I have to say it is an excellent piece of descriptive writing. Right from the start, you know that one of the two climbers high up on a mountain in the Alps dies; it's even on the jacket blurb, so that's not a plot spoiler. Actually, there isn't a plo Leggi tutto
GoodReads.com
What a moving book this was. It didn't make me cry, but it tugged at my heart and was so beautifully and powerfully written that I could easily identify with the main character and see myself replicating his own actions. The downside of the book is that it is choc a bloc with technical, mountaineerin Leggi tutto
GoodReads.com
This book is worth persevering with. Having read previous reviews I can agree with the, at times, clunky dialogue. However, as the book progresses Simpson's characterisation and exploration of tone is excellent. The most interesting thing I found was the dichotomy between Simpsons own personal catha Leggi tutto
GoodReads.com
Aggiungi la tua recensione
Altri libri di Joe Simpson
Il Libraio per te
Scopri i nostri suggerimenti di lettura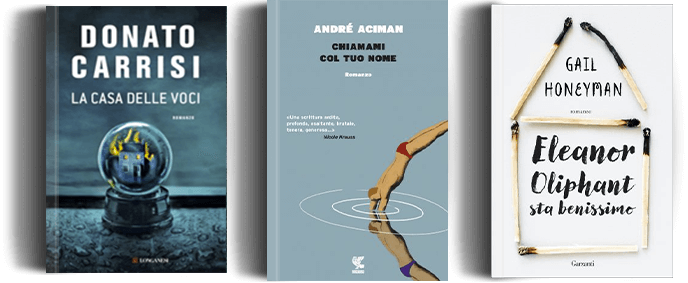 Ancora alla ricerca del libro perfetto?
Compila uno o più campi e lo troverai