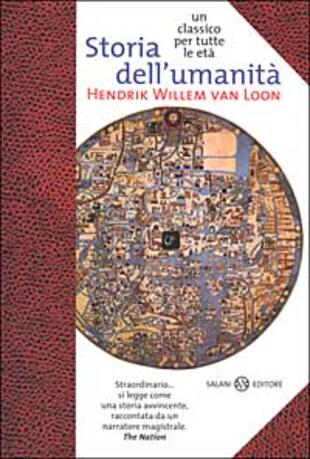 Storia dell'umanità
Tutti i formati dell'opera
Acquistalo
Sinossi
Van Loon conduce il lettore sulla scena degli eventi, raccontando con saggezza le vicende umane e mettendo in luce i legami tra arte, cultura e realtà quotidiana. L'autore costruisce un percorso dall'alba dell'era dell'uomo fino agli avvenimenti che hanno segnato il secolo appena trascorso. Il volume è corredato dai disegni a china, le mappe e la cronologia illustrata dell'autore.
ISBN: 887782915X
Casa Editrice: Salani
Pagine: 656
Recensioni
My journey through the Newbery winners begins here with the Story of Mankind. I've never been a great book review writer. It's hard for me to talk about a book without giving too much away, so for these Newbery winners, I think I will stick to a format. I will answer the following questions. What di Leggi tutto
GoodReads.com
We found this in my grandma's basement after she died. I picked it up again at my folks' house, when I was looking for bedtime reading, and I went through it in bits and pieces, over the course of several visits. I went in with an open mind: I always try to love the book I'm reading, but then I alway Leggi tutto
GoodReads.com
This book is exceptionally Eurocentric, which makes sense for the period in which it was written, but does not excuse the racism and the belief that little of "historic importance" ever came out of the non-western world. I also found the tone extremely patronizing and the many strange asides, quips, Leggi tutto
GoodReads.com
I have finished The Book. Mr. van Loon's Narcoleptic Affect (thanks for that, Jen) notwithstanding, I enjoyed it. Seriously, I have never in my life fallen asleep reading a book as many times as I did this one. I lost count, but am pretty sure it was upwards of 10. That said, I marked a TON of things Leggi tutto
GoodReads.com
Newbery Medal: 1922 It's amazing that this rambling version, with little significance to some major events of history, was awarded the Newbery Medal. Thankfully, we have some wonderful children's literature today that is worthy of the medal. Hendrick Van Loon attempts to capture The Story of Mankind Leggi tutto
GoodReads.com
This is a book that belonged to my grandfather, it's the 1947 edition. I fell in love with the illustrations and is probably one of the reasons I love history. I've added 3 photographs of pages with illustrations that took my fancy. The first - of the universe with the sign (Here we Live) at first w Leggi tutto
GoodReads.com
The Story of Mankind is the 1922 Newbery winner, and the first book to receive the award. It chronicles the history of "mankind" from its single cell origins through the end of World War I. I'm not sure what inspired the Newbery committee to choose a nearly 500 page book with such an ambitious scope Leggi tutto
GoodReads.com
I might be a little crazy, but I would like to try to read all the Newbery Medal winning books. There are over 90. I have already read several, but I decided to start at the first medal book for this journey. This book got the award in 1922. I think it is cool that it is a non-fiction book about his Leggi tutto
GoodReads.com
It's amazing how bad this book is. It's anti-semitic, condescending to previous generations, hardly filled with fact, but contains lots of opinions and some outright falsities. Loon likes to go on and on about his opinions of people/groups/etc and then skips over major historical events. For example Leggi tutto
GoodReads.com
Aggiungi la tua recensione
Altri libri di Loon Hendrik Willelm van
Il Libraio per te
Scopri i nostri suggerimenti di lettura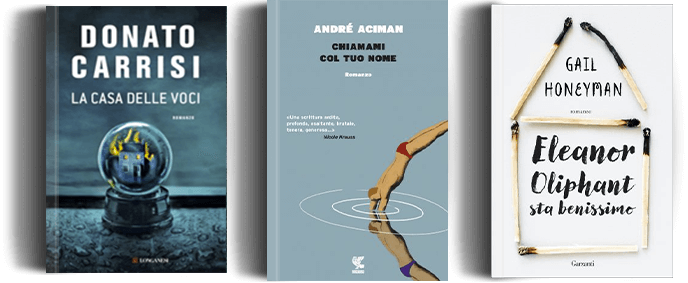 Ancora alla ricerca del libro perfetto?
Compila uno o più campi e lo troverai