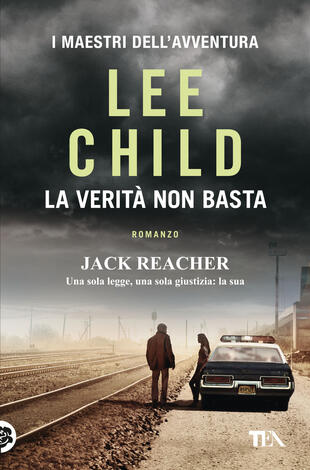 La verità non basta
Tutti i formati dell'opera
Acquistalo
Tra gli scrittori di thriller, Lee Child per me è il numero 1.
Ken Follett
Sinossi
Carter Crossing, Mississippi. La ragazza è bellissima, vestita di bianco, e ha la gola tagliata, forse ha anche subito degli abusi. Teatro dell'omicidio è una sperduta cittadina che deve le sue alterne fortune alla vicinanza con Fort Kelham, importante base dell'esercito americano in cui è di stanza anche il capitano Riley – figlio di un potente senatore –, che secondo le prime indagini aveva da tempo una relazione con la vittima. E non si tratta dell'unico caso di omicidio in cui la vittima era una donna che frequentava i militari di stanza alla base. Il Pentagono affida allora la delicata indagine a Jack Reacher, maggiore della polizia militare, che ben presto comprende di avere per le mani il caso più scottante della sua carriera...
ISBN: 8850249802
Casa Editrice: TEA
Pagine: 394
Recensioni
The Affair (Jack Reacher, #16), Lee Child The Affair is the sixteenth book in the Jack Reacher series written by Lee Child but is a prequel set chronologically before most of them. This book is written in the first person and first published on 29 September 2011 in the United Kingdom. The Affair is a Leggi tutto
GoodReads.com
LEE Child Sells Out I love Jack Reacher so much and I feel like Lee Child has just sold him out for money. It is so offensive that Child sold the screen rights to Tom Cruise so he could play Reacher. It didn't seem to matter that Reacher is a foot taller and a hundred pounds heavier just to name two Leggi tutto
GoodReads.com
I should give The Affair zero stars just on principle. Lee Child apparently agrees with the casting of that little dickhead Tom Cruise as Jack Reacher. Really? YGBSM!! There is no freaking way that Cruise can remotely approach the kick-ass power of Reacher in a fight with a group of bad guys. Here i Leggi tutto
GoodReads.com
Let me say first that I will always choose to listen to a Jack Reacher novel instead of reading it simply because I am so impressed with the talent of Dick Hill in bringing the series to life. The Reacher series is a favorite of mine, and I'm not sure exactly why, since I am not a fan of vigilante ju Leggi tutto
GoodReads.com
I'm a big fan of the Jack Reacher series. This is a reread for me and I loved every minute of it!
GoodReads.com
As my second book in the Jack Reacher series (although #16 in publication and a prequel in sequence), The Affair wasn't a shabby audio read at all. The narrator Dick Hill has a terse, noirish delivery that adds to the story. He sounds a bit older than I would associate with Reacher, but he definitel Leggi tutto
GoodReads.com
3.5 stars In this 16th book in the 'Jack Reacher' series, we get a flashback to the time Jack was an army MP. The book can be read as a standalone. ***** This addition to the series goes back to 1997, when Jack Reacher was an army MP (military police). A young woman named Janice Chapman has been rap Leggi tutto
GoodReads.com
This is the sixteenth Jack Reacher novel and it's among the best of them all. For the second time, Lee Child goes back to tell a story from earlier in Reacher's life and this is the Jack Reacher origin story. It takes place back in 1997, when Reacher was still in the Army. Reacher loves the Army and Leggi tutto
GoodReads.com
Mostly solving a mystery. It's fun because it's Reacher. STORY BRIEF: Books 1 to 15 in the Jack Reacher series flow in chronological order. All of them are set after Reacher left the army in March 1997 except for Book 8 (The Enemy) and this one. This book 16 goes back in time and is set in March 1997. Leggi tutto
GoodReads.com
Now the plot has been so interesting in this book and how things unfold expect the unexpected is what i actually expect from a Lee Child book 😁 Jack Reacher is my hero ❤️
GoodReads.com
Aggiungi la tua recensione
Il Libraio per te
I libri scelti in base ai tuoi interessi
Il Libraio per te
Scopri i nostri suggerimenti di lettura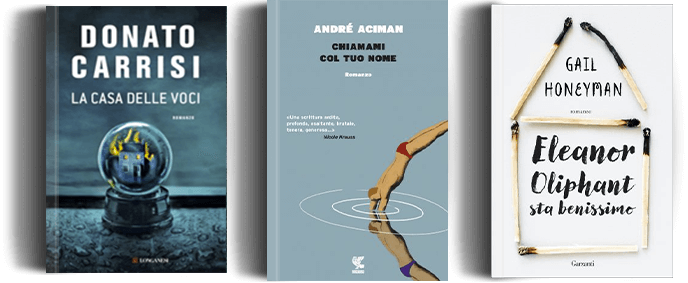 Ancora alla ricerca del libro perfetto?
Compila uno o più campi e lo troverai