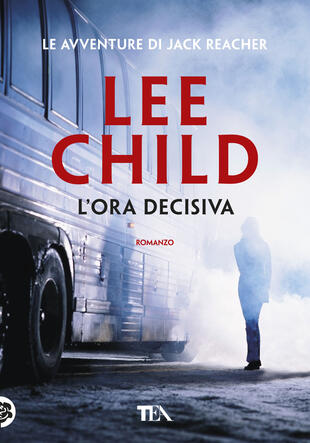 È feroce, ostinato, implacabile, pronto a tutto pur di fare giustizia. È Jack Reacher
L'ora decisiva
Tutti i formati dell'opera
Acquistalo
Jack Reacher è uno dei personaggi più affascinanti tra quelli in circolazione.
Stephen King
Sinossi
Bolton, South Dakota. Un penitenziario federale circondato dai ghiacci ma incendiato dalla tensione. Mancano 61 ore al processo più importante mai avvenuto da quelle parti e c'è una testimone da proteggere. Janet Salter ha visto qualcosa che non avrebbe dovuto vedere. L'ultima cosa di cui Bolton ha bisogno è l'arrivo di uno «straniero» ingombrante e pericoloso come Jack Reacher. A Reacher basta poco tempo per intuire che troppe cose non tornano e che, nonostante il dispiegamento delle forze dell'ordine, la vita della testimone non è affatto al sicuro. Qualcuno potrebbe tradire. Mentre la temperatura non sale mai sopra lo zero e il conto alla rovescia prosegue implacabile, Reacher decide di indagare e, in quella situazione, c'è solo una persona cui può rivolgersi: il maggiore Susan Turner, la donna che ha preso il suo posto nell'esercito...
ISBN: 8850252188
Casa Editrice: TEA
Pagine: 376
Recensioni
61 Hours (Jack Reacher, #14), Lee Child 61 Hours is the fourteenth book in the Jack Reacher series written by Lee Child. It is written in the third person, and first published on 18 March 2010. Set in the town of Bolton, South Dakota, Reacher begins his latest adventure on a wrecked senior citizen to Leggi tutto
GoodReads.com
I'm going with 3.5 stars on this one. There's only one reason I can't nudge it up to 4 stars, which I'll explain at the end of the review (with plenty of advance warning.) Jack Reacher novels fall into two categories. One is the big city, ABO, non-stop action, heavy violence thriller such as Gone Tom Leggi tutto
GoodReads.com
He called out, 'Do you think you can beat me?' Reacher called back, 'Do you think bears shit in the woods?' Want a straight forward read? Small crisp sentences? Great details? Some ass kicking? Deadpan humor? Riveting storyline and yet easy to put down? A book to work as a filler before you pic Leggi tutto
GoodReads.com
4.25 stars Another unputdownable read by Lee Child. As usual, this one didn't disappoint. I liked how suspenseful and gripping the story was. I thoroughly enjoyed reading this installment, the real page-turner, from start to finish. My only minor complaint is that the action scene near the end of the b Leggi tutto
GoodReads.com
Busses always seem to be dropping Jack Reacher off in the oddest of places where, inevitably, trouble is brewing. In this case, Jack has hitched a ride on a tour bus filled with elderly folks who, for whatever insane reason, have decided to visit scenic South Dakota in the middle of winter. The bus h Leggi tutto
GoodReads.com
Terrific. Love all the Reacher books.
GoodReads.com
I had to laugh. Those of us in the thriller game talk about building suspense with the "ticking clock": a hard deadline that the characters are up against. If they don't make it, all is lost. So what does Lee Child do? He imbeds an almost literal ticking clock in every chapter, ending each one with
GoodReads.com
Book 14 in the Jack Reacher series. This starts as a really slow burn that culminates in an inferno of volcanic proportions. After a bus accident, which Jack is travelling on, in the middle of nowhere, well not nowhere, Bolton South Dakota to be exact, in the middle of a wind blasted freezing winter, Leggi tutto
GoodReads.com
I've been reading them out of order but I gotta admit, I can't get enough of these Jack Reacher novels. The writing is tight, the plots are great, and pacing is dead on. Lee, if I send you a case of energy drinks and a lifetime supply of cigarettes, any chance you can kick it up to two novels a year Leggi tutto
GoodReads.com
After reading 61 Hours , I'm left with one burning question. Does Jack Reacher ever brush his teeth? Lee Child goes into a lot of detail about how his hulking protagonist drifts around the United States with literally no possessions -- not even a backpack -- and how he buys a new set of clothes every Leggi tutto
GoodReads.com
Aggiungi la tua recensione
Il Libraio per te
I libri scelti in base ai tuoi interessi
Il Libraio per te
Scopri i nostri suggerimenti di lettura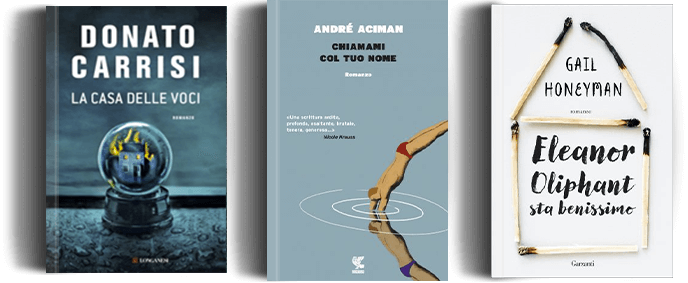 Ancora alla ricerca del libro perfetto?
Compila uno o più campi e lo troverai