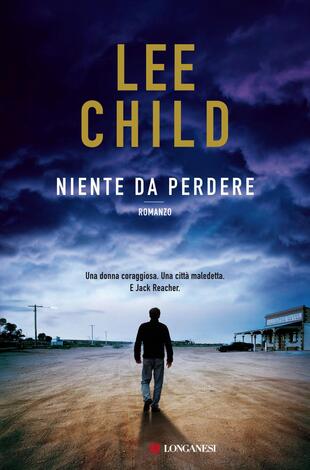 Niente da perdere
Tutti i formati dell'opera
Acquistalo
Sinossi
In quel posto incredibile che si chiama Stati Uniti esistono, fra le mille stranezze, due piccole città: si trovano in Colorado e una si chiama Hope, l'altra, a pochi chilometri di distanza, si chiama Despair. «Speranza» e «disperazione»: due opposti che non sembrano creare alcun problema a Jack Reacher, in fondo lui vuole soltanto un caffè prima di rimettersi in viaggio. A Despair, però, nessuno vuole stranieri tra i piedi e Reacher si ritrova prima in cella, poi espulso. Per vederci chiaro, per capire che cosa nasconda di così oscuro e minaccioso quel piccolo paese nel nulla, Reacher ha bisogno di un alleato. Lo trova in una poliziotta di Hope, Vaughan, una donna tanto bella quanto determinata che, come lui, vuole scoprire la verità. E, forse, riuscire così a dare un senso al dolore che la attanaglia... Jack Reacher non ha legami, non ha una casa, non ha particolari speranze ma non è nemmeno disperato, non ha un passato e del futuro non si preoccupa mai. Ha però una debolezza, forse l'unica che può permettersi... Ma l'amore è un lusso, per chi non ha niente da perdere.
ISBN: 8830427616
Casa Editrice: Longanesi
Pagine: 407
Recensioni
After reading about 8 of Child's Jack Reacher books, I finally found a dud. It started out thrilling, as expected, but quickly became almost boring. I can not believe I am typing those words. Reacher's repeatedly doing the same thing, over and over (returning to a bad place) was tedious and so unlik Leggi tutto
GoodReads.com
3.5/5 At the individual level in sweaty gyms the thugs doing the training had pointed out that gentlemen who behaved decently weren't around to train anyone. They were already dead. Therefore: Hit early, hit hard. Good, almost great. As always happens when I pick up Lee Child's books, I was completely Leggi tutto
GoodReads.com
Nothing to Lose (Jack Reacher #12), Lee Child Nothing to Lose is the twelfth book in the Jack Reacher series, written by Lee Child. It is written in the third person and first published in the 2008. تاریخ نخستین خوانش: روز هشتم ماه ژانویه سا 2017 میلادی عنوان: غریبه ای در شهر؛ نویسنده: لی چایلد؛ مترجم Leggi tutto
GoodReads.com
I'm done with Child after this latest installment. The last few Reacher novels have really dragged and I was hoping this one might revive the series. Unfortunately, this was not the case. Furthermore, the writer decides to jump on a soap box towards the end and throw in random anti-bush/anti-war diat Leggi tutto
GoodReads.com
In my mind, Jack Reacher is mine - though arguably the worst commitment-phobe, ever- but whatever! Bless Paramount for casting Tom Cruise.... who woulda thunk it. Gargantuan Jack and Tinny Tom. Match made only in Hollywood.
GoodReads.com
The least fun Reacher book. Read the others first. Only die hard fans will want to do this one. STORY BRIEF: Reacher is hitchhiking west to California. He happens to be let off in Despair, a small town in Colorado. He stops in the town's only diner for coffee. The waitress and owner refuse to serve hi Leggi tutto
GoodReads.com
Number 12 in the Jack Reacher series. When there are corruption and cover ups being performed by both the military and the government, cover ups that could have major repercussions in the USA and overseas. Couple this with a group of fanatical 'End of Times' zealots that want Armageddon to happen soo Leggi tutto
GoodReads.com
I can always depend on Lee Child to keep me up all night to finish Jack Reacher's latest "mission" to help in a desperate situation. But, not this time! After a thrilling, mysterious prologue, Child has Reacher in Colorado where he finds that there is little distance between the fictional towns of H Leggi tutto
GoodReads.com
I shoulda effin' known better. On the recommendation of quite a few (formerly) reliable folks, I finally cranked through a 500+ Jack Reacher novel. Short version: Fucking terrible. Longer and angrier version: It seems to me that Lee Child really wants to write Robert B. Parker novels, but doesn't have t Leggi tutto
GoodReads.com
Nothing to Lose had quite a lot of negative reviews which almost ruined the book for me before I even went into it. I need to start reading books without reading reviews first because I actually really enjoyed this one. That said, I can see why some people either dislike Reacher or this book but, I
GoodReads.com
Aggiungi la tua recensione
Il Libraio per te
Scopri i nostri suggerimenti di lettura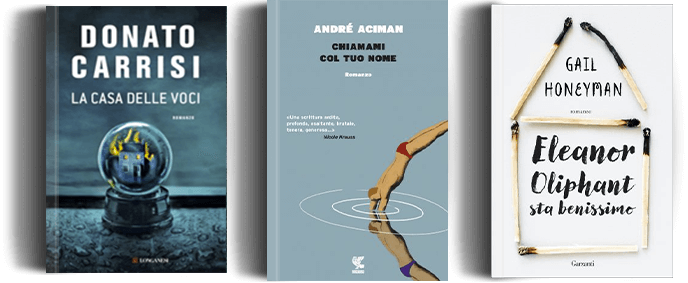 Ancora alla ricerca del libro perfetto?
Compila uno o più campi e lo troverai