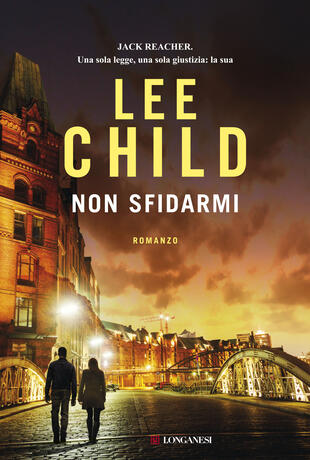 Non sfidarmi
Tutti i formati dell'opera
Acquistalo
Il miglior autore contemporaneo di crime fiction.
Ogni aspetto di questa nuova avventura di Reacher, a partire dal suo fiuto per le cattive notizie, è curato come al solito.
The New York Times
Sinossi
Ritorno al passato per l'eroe
più amato dai lettori di thriller

È il 1996. La guerra fredda dovrebbe essere finita da un pezzo, ma c'è un nuovo e altrettanto pericoloso nemico sullo scenario internazionale.
Jack Reacher ha trentacinque anni e non ha ancora abbandonato l'esercito. È appena rientrato da una missione che ha portato a termine con successo e viene insignito quella stessa mattina di una medaglia al merito. Ma, poco dopo la cerimonia, Reacher riceve nuovi ordini: dovrà seguire un corso di studio serale. Non proprio la ricompensa che si sarebbe aspettato. Quella sera, arrivato in aula per il corso, incontra altri due «studenti»: un agente dell'FBI e un analista della CIA, entrambi, come Reacher, reduci da missioni vittoriose. I tre si chiedono quale sia il vero motivo della loro presenza in quella scuola, ma i dubbi vengono presto fugati. Una cellula dormiente jihadista ad Amburgo ha ricevuto una visita inaspettata, un corriere saudita in cerca di asilo che attende di concludere un affare sospetto. In una lotta contro il tempo, Reacher e i due nuovi colleghi dovranno sventare un colpo terroristico di proporzioni catastrofiche…

Da Langley ad Amburgo, da Jalalabad a Kiev, Non sfidarmi attraversa come un proiettile l'insidioso mondo dello spionaggio internazionale tra false identità, tradimenti e nuovi e letali nemici.

ISBN: 8830450472
Casa Editrice: Longanesi
Pagine: 396
Recensioni
The twenty-first entry in the Jack Reacher series is another flashback to an adventure that occurred while Reacher was still in the army. The year is 1996; Reacher is only thirty-five years old, and he's fresh off a very successful mission for which he has been awarded a medal. But immediately after Leggi tutto
GoodReads.com
I'll say 3.75 stars, rounded up... In penning another of his 'flashback' Reacher novels, Child stirs the pot and leaves series fans divided. Taking the story back to 1997, Reacher still works for the Military Police and is summoned to attend some additional training in the form of an evening class. T Leggi tutto
GoodReads.com
Lee Child sure writes great books. And Jack Reacher is a great character. I'm a big fan. Although I've read these books in publication order, I'm not sure it's necessary. With this book, Child goes back to 1996, three years after a bomb went off in the parking garage below a very tall building in Ne Leggi tutto
GoodReads.com
In this prequel, set in the mid nineties, Reacher is still in the Army. He's a major in the military police and has been drafted into an emergency task force. Intelligence services in Europe have heard something: 'The American wants a hundred million dollars'. Nobody knows who The American is or wha Leggi tutto
GoodReads.com
Night School (Jack Reacher, #21), Lee Child Night School is a 2016 novel by Lee Child. This is the twenty-first book in the Jack Reacher series. It is written in the third person. It's 1996, and Reacher is still in the army. In the morning they give him a medal, and in the afternoon they send him bac Leggi tutto
GoodReads.com
DNF at 77% I know! 77% is too late to give up, but I had to. I couldn't care to read anymore. It wasn't interesting a bit. The reason I got to 77% was because, Lee Child's writing is very smooth with short and clear sentences, the dialogues are sometimes witty, the descriptions are sometimes intere
GoodReads.com
3.5 ★ s After receiving a medal in the morning, Major Jack Reacher along with two others, FBI and CIA, were buried deeply in a highly secure establishment they called Night School. But it wasn't a school. 1996 and the hierarchy had heard something big was going down. The message that had been overheard Leggi tutto
GoodReads.com
My rating: 4.4/5 Night School has everything that you would expect from a Jack Reacher novel. It was fun and fast. It was stylish and.... simple(?) who knows?! But It was really good. I actually liked this one better than most of the other Jack reacher novels. This one has more simple story but at the Leggi tutto
GoodReads.com
Something different from the norm for this series as Lee Child takes Reacher back into his past and back into uniform. I liked it especially as we see a different side of Jack as well - more brain and a bit less brawn than usual! Of course he still single handedly takes on half a dozen men at a time Leggi tutto
GoodReads.com
This story starts with lots of baseball metaphors and justifiably strikes out. This is one of the most tortuous, xenophobic, clumsy, 3rd Reich inspiring, unappealing Jack Reacher stories I've come across. Could it be that Lee Child has lost it? Based on some of the past readings, it seems the answer Leggi tutto
GoodReads.com
Aggiungi la tua recensione
Il Libraio per te
Scopri i nostri suggerimenti di lettura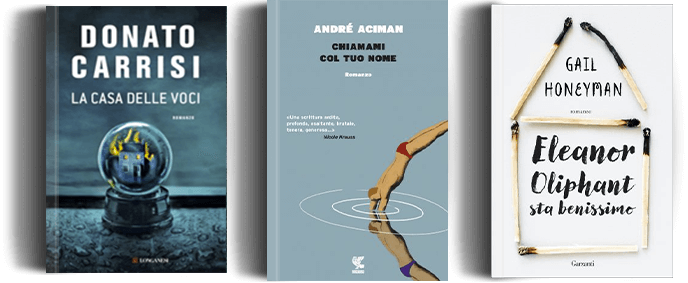 Ancora alla ricerca del libro perfetto?
Compila uno o più campi e lo troverai