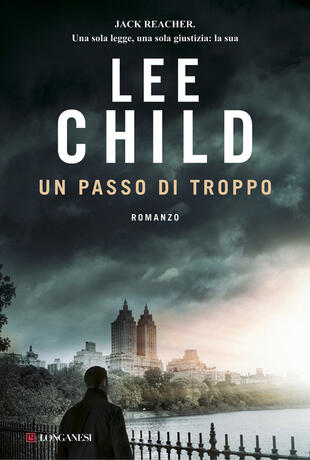 Un passo di troppo
Tutti i formati dell'opera
Acquistalo
Sinossi
Un uomo cammina da solo nella notte di New York, illuminata da migliaia di luci artificiali. Un uomo, un ex poliziotto militare, un lupo solitario, forse un eroe: Jack Reacher. Per lui anche un gesto semplice come bere un caffè in un locale può segnare l'inizio di un'avventura. Qualcosa attira infatti la sua attenzione dietro la vetrata del bar: strani movimenti intorno a una Mercedes parcheggiata lungo il marciapiede. Gesti impercettibili, ma non per un occhio allenato come il suo. Jack non è il solo ad aver notato qualcosa: anche il proprietario dell'automobile, Edward Lane, ha notato lui. E ha capito di aver bisogno del suo aiuto. L'uomo è il capo di un'agenzia di contractors e nella Mercedes c'era il riscatto per sua moglie e sua figlia, che sono state rapite: un milione di dollari. Il denaro però è scomparso, la donna e la bambina non sono tornate a casa e ora Lane teme per la loro vita. Forse Reacher può aiutarlo a capire che cos'è successo, intorno a quella maledetta macchina. Forse Reacher può riportare a casa sane e salve le due persone alle quali Lane tiene di più. Ma ci sono troppi punti oscuri in questa faccenda e Reacher non è certo il tipo da tirarsi indietro, men che meno quando la verità assume sfumature ambigue e si rischia di fare un passo di troppo...
ISBN: 8830426210
Casa Editrice: Longanesi
Pagine: 384
Recensioni
The Hard Way (Jack Reacher #10), Lee Child Jack Reacher strikes again. This time he's taken on for a job from a shady employer and he finds himself looking for a kidnapped wife as well as checking his back trail. تاریخ نخستین خوانش: روز بیست و پنجم ماه دسامبر سال 2016 میلادی عنوان: راه سخت - کتاب دهم - Leggi tutto
GoodReads.com
Reacher, alone in the dark. Armed and dangerous. Coming back. This is what I call perfection. The Hard Way is my most favorite in Jack Reacher series so far. Just when I thought Lee Child's book couldn't possibly get any better, he has outdone himself once again with this unputdownable read! If I
GoodReads.com
4.5/5 It's been a long time since I gave a Jack Reacher novel a five star. Maybe it's because I haven't read thrillers in a while. But still this one was great! I read it in a single sitting. It was all full of twists and turns and people call Lee child novels just action rubbish but I didn't see any Leggi tutto
GoodReads.com
It's hard to believe that I used to like this character and the writing of Lee Child. This type of story too much resembles most of his latest. Two versions left until I have them all read, but I'm being bored. 2 of 10 stars
GoodReads.com
The Jack Reacher virgin. Reading The Hard Way. Feeling he has to give Lee Child a go, just because every one else has. And his mother-in-law thrust the book upon him. Jack Reacher. Star of The Hard Way. Kind of a cross between Arnold Schwarzenegger and the Littlest Hobo. Spends his time being right
GoodReads.com
I'm going to add the same review for all of the Reacher series, so if you've read this one, you've read 'em all. If you feel a certain affinity for the lone hero, a man of principle, of unwavering knowledge and assent as to his own actions, than Jack Reacher's your kinda guy. Lee Child has created a Leggi tutto
GoodReads.com
Number ten in the Jack Reacher series. Jack's enjoying a coffee and minding his own business, which is just the way he likes it. Sitting watching the world go by when he sees the most ordinary of events. A man crosses the street in front of Jack, unlocks a car and drives off. Twenty four hours later Leggi tutto
GoodReads.com
Actual rating: 3.5 stars.
GoodReads.com
The Jack Reacher series is probably my biggest guilty pleasure read. I never go in expecting great literature, but I always expect a story that has me curious and excited about how things will play out. It is part of the reason why I take such large gaps between reading each book. Reading them back- Leggi tutto
GoodReads.com
Jack Reacher, book 10 Jack Reacher known as the best man-hunter in the world ends up helping Edward Lane, a well-paid mercenary, whose wife and stepdaughter have been kidnapped. Initially Reacher volunteers to help, as the case develops, things prove not to be what they seem. Alarm bells ring when he Leggi tutto
GoodReads.com
Aggiungi la tua recensione
Il Libraio per te
Scopri i nostri suggerimenti di lettura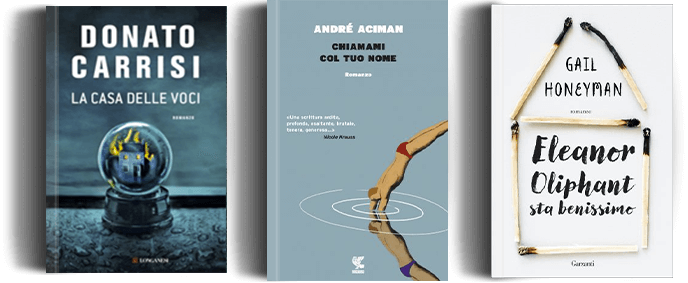 Ancora alla ricerca del libro perfetto?
Compila uno o più campi e lo troverai