Dai bestseller di Una serie di sfortunati eventi, ora la for…
L'ascensore ansiogeno
Tutti i formati dell'opera
Acquistalo
Sinossi
In questo sesto disperato episodio i fratelli Baudelaire devono vedersela con un'aringa rossa, un passaggio segreto e della gazzosa al prezzemolo. Hanno pure degli amici, ahimé, e c'è un losco individuo bugiardo che complotta contro di loro. Anche se avete preso in mano questo libro, potete sempre rimetterlo giù... Età di lettura: da 9 anni.
ISBN: 8893816466
Casa Editrice: Salani
Pagine: 224
Recensioni
We took a break after book five again, and it felt great to get back into the series. This installment turned out to be one of our favorites yet. We begin with the Baudelaires who are now being delivered by Mr. Poe to their new guardians (the Squalors) at 667 Dark Avenue. After meeting Jerome and Esm Leggi tutto
GoodReads.com
OH HELL YEAH BABY. OH. HELL. YEAH. I love this series - which, in case you live under a rock or have been up to this point blessed enough to have a Goodreads feed untouched by my screaming, is my favorite in the world - for so many reasons. These reasons include: - the characters - the world - the languag Leggi tutto
GoodReads.com
I'm slowly catching up with the reviews on ASoUE. Currently I'm reading book 12 of 13 to Celyn. The story formula is eroding by book 6 and some welcome variety / twists are introduced. More surreal adventure, more amusement for the adults in the translation of Sunny's bon mots. More skulduggery from C Leggi tutto
GoodReads.com
(Still doing my reread in before I watch the Netflix show Season 2!!) Ah this is like a waltz down memory lane. Although I think this is the book where Lemony Snicket realised he could add in 50 x more words if he just rambles aimlessly FOR PAGES and I still find that frustrating but also quirky. 😂I Leggi tutto
GoodReads.com
Dear Count Olaf,Sincerly,Violet, Klaus and Sunny Baudelaire
GoodReads.com
Another one I really loved. This time the kids are living with Mr. and Mrs. Squalor at the top of the penthouse at 667 Dark Avenue. Creepy :-) There is no elevator so they have to climb the stairs to go in and out and what a climbit is! Mrs. Squalor isn't nice at all and we find out she's a schemer! Leggi tutto
GoodReads.com
"It was darker than a pitch-black panther, covered in tar, eating black licorice at the very bottom of the deepest part of the Black Sea." Yet another horrible adventure awaits the Baudelaire orphans... what terrible disguise will this time choose the despicable count Olaf in order to put his scrawn Leggi tutto
GoodReads.com
4.5 OMG OMG THIS KEEPS GETTING BETTER AND BETTER! I think this may be the best entry to the series as far as the first 6 books are concerned. A lot of revelations were revealed, especially with regards to the Quagmire twins. I knew there was something fishy going on with Esmé Squalor as soon as s
GoodReads.com
I'm getting tired and bored of this. Nothing new happens! The same things happen again and again and again and again.... Had it not been for the author's pleasant and playful style I would have threw this out the window. URGH! Spoilers ahead! Seriously now. Halfway through I know what is going to happ Leggi tutto
GoodReads.com
The Ersatz Elevator (A Series of Unfortunate Events #6), Lemony Snicket The Ersatz Elevator is the sixth novel of the children's novel series A Series of Unfortunate Events by Lemony Snicket. The Baudelaires are sent to live with the wealthy Esmé and Jerome Squalor. تاریخ نخستین خوانش: بیست و یکم آور Leggi tutto
GoodReads.com
Aggiungi la tua recensione
Altri libri di Lemony Snicket
Il Libraio per te
Scopri i nostri suggerimenti di lettura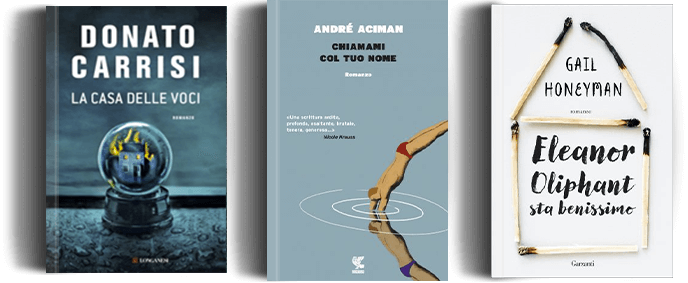 Ancora alla ricerca del libro perfetto?
Compila uno o più campi e lo troverai