Un infausto inizio
Tutti i formati dell'opera
Acquistalo
Sinossi
In questo primo tremendo episodio i tre fratelli diventano subito tre orfani, incontrano l'individuo più viscido e malvagio del mondo, rischiano di perdere tutta l'eredità e sono guardati a vista da un uomo con due uncini al posto delle mani. Siete sicuri di volerlo leggere? Età di lettura: da 9 anni.
ISBN: 886256256X
Casa Editrice: Salani
Pagine: 146
Recensioni
I'm reading through this series with my daughter Celyn (10 years old, very disabled, hence Dad does the reading). Edit: Finished & reviewed all 13! So, this is a clever, entertaining book set in a world like ours but populated with bizarre characters and with distinctly dark undercurrents. Recurring th Leggi tutto
GoodReads.com
For some reason I had the sudden urge to re-read these books... so I decided to start listening to them on audiobook! I have the 11th book in a physical copy, but I will eventually be picking the rest of them up as well.
GoodReads.com
YES!!! The least fascinatingly detailed book in my favorite series! It just keeps getting better and better, folks. So, for the three misguided people who haven't read this series - first off, get ON THAT. What are you doing? There is nothing so important in your life that you can't put it off in ord Leggi tutto
GoodReads.com
Poor Baudelaire siblings, life really hasn't been easy on them these last few days. The misfortune that incessantly befell them was heartbreaking. But the children are strong, so strong, and intelligent, and brave. They don't have anyone else in the world but each other. I fell for them as deeply as Leggi tutto
GoodReads.com
This series was my ENTIRE LIFE when I was a small human child. I saved any and all money I received to buy the books (my first collection of matching hardcovers) and listened to them on cassette tape (OKAY GUESS WHO JUST SOUNDS OLD RIGHT NOW) when I wasn't re-reading the physical copies. Hello I eve Leggi tutto
GoodReads.com
Up until now, the three Baudelaire children have lived a fairly lavish life, until a raging fire burns through their home with their parents inside. Their deaths are suspicious and nobody really knows how the fire started in the first place. Now they have nothing left and Mr. Poe must find a relativ Leggi tutto
GoodReads.com
We have in Egypt this saying; "Who sees the Unfortunate Events of others feel solace about his own Unfortunates""اللي يشوف ميسفورشنت ايفينتس الناس تهون عليه ميسفورشنته" So, 2016 wasn't my year -EST, 2011- and now I'm hitting "rock bottom",having "A Series of Unfortunate Events" So I said, why not g Leggi tutto
GoodReads.com
If you are interested in stories with happy endings, you would be better off reading some other book. In this book, not only is there no happy ending, there is no happy beginning and very few happy things in the middle. This is because not very many happy things happened in the lives of the three Ba Leggi tutto
GoodReads.com
The Bad Beginning, Lemony Snicket The Bad Beginning is the first novel of the children's novel series A Series of Unfortunate Events by Lemony Snicket. The novel tells the story of three children, Violet, Klaus, and Sunny Baudelaire, who become orphans following a fire and are sent to live with Count Leggi tutto
GoodReads.com
So the premise of this book (as the narrator keeps helpfully reminding us) is that this group of three children will continue to have difficult problems to overcome, and every time they succeed in dealing with one problem, another will crop up. In the writing business, this is what's known as 'a plo Leggi tutto
GoodReads.com
Aggiungi la tua recensione
Altri libri di Lemony Snicket
Il Libraio per te
Scopri i nostri suggerimenti di lettura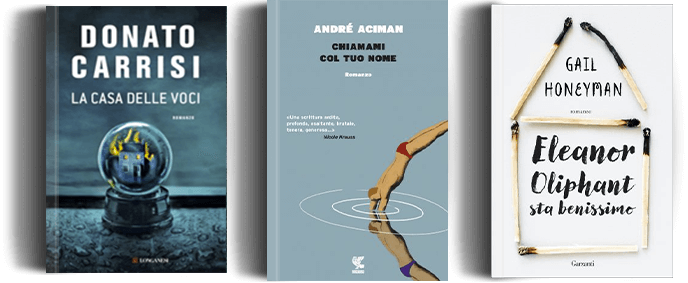 Ancora alla ricerca del libro perfetto?
Compila uno o più campi e lo troverai