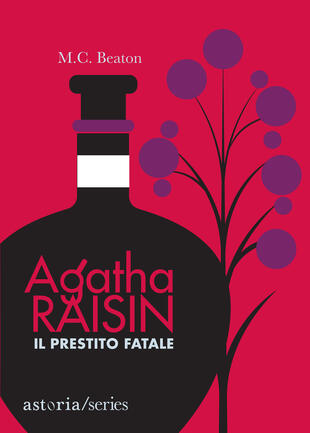 Agatha Raisin – Il prestito fatale
Tradotto da: Marina Morpurgo
Tutti i formati dell'opera
Acquistalo
Sinossi
Piddlebury è un sonnolento villaggio dei Cotswolds scampato ai flussi di turisti della domenica. Una comunità piccola e chiusa, che però sa accogliere Gloria French, nuova compaesana che molto si spende nelle attività di beneficenza e nell'assistenza agli anziani. Ma Gloria ha un difetto: chiede in prestito le cose più disparate, che poi immancabilmente non restituisce. Forse anche per questo, quando viene trovata morta, uccisa con del vino di sambuco al veleno, nessuno ne piange la dipartita.
Il presidente del consiglio comunale incarica Agatha di indagare, ma la nostra detective si scontra con un muro di omertà. Per di più, non riesce a lavorare serenamente perché il suo ex marito, James Lacey, fa gli occhi dolci alla giovane Toni Gilmour, collaboratrice di Agatha, risvegliando in lei sopite gelosie.

ISBN: 8833210472
Casa Editrice: astoria
Pagine: 256
Data di uscita: 29-08-2019
Recensioni
In this 24th book in the 'Agatha Raisin' series, the private detective is on the trail of a poisoner. The book can be read as a standalone. ***** People who live in the Cotswold village of Piddlebury are gracious when newcomer Gloria French - who always helps out at church and reads to the elderly - a Leggi tutto
GoodReads.com
3.5* This is the first i have read from this series. I found it good fun. I mean theres more murders and scandal squashed into this than i imagined 😂. A few occasions i burst out laughing reading it from just picturing in my head this playing out. This is also a tv series and i feel i must watch it Leggi tutto
GoodReads.com
Review of a Netgalley review copy. I read the first five books in the series several years ago, and did enjoy them, but found the formula a little tedious after a while and stopped. Asked to review the latest in the series I was interested to see where the series had gone. Nothing much has changed. It Leggi tutto
GoodReads.com
For whatever reason, this one was even more fun to read than most of the others in the series. It will be a favorite.
GoodReads.com
This book was a big disappointment. It took me forever to read, mainly because it just didn't hold my interest. I have to wonder if M. C. Beaton is still writing the Agatha Raisin series or if she has a ghost writer. I've noticed that the last few Agatha books are lacking in good storylines, well-de Leggi tutto
GoodReads.com
After reading twenty four of these books (and two short stories) I'm confident I could write one myself. The formula is well-established and one knows exactly what's going to happen and when. Still, they are quite amusing, if somewhat frustrating, at times and they make the daily commute seem shorte Leggi tutto
GoodReads.com
This is the first book I have read in the Agatha Raisin series and I thoroughly enjoyed it. The writing is lighthearted despite the dark topic. I am going to start seeking out more of the series. I look forward to sinking my teeth into more of Agathas lighthearted detective work.
GoodReads.com
What I continue to enjoy about the Agatha Raisin mysteries is the sheer fun of them. Predictability is a good thing in these delightful stories about Agatha, a retired owner of a London public relations firm and now owner of a private detective agency in the Cotswolds. Agatha will always become invo Leggi tutto
GoodReads.com
Reading Agatha Raisin is like paying a visit to an old friend. She's feisty, prickly, yet has a big heart.
GoodReads.com
This was an improvement over the last book in the series, though still not as engaging as the first few titles. Agatha has become a pastiche of herself, she and the other characters continue to behave in baffling ways, responding to one another as if each one (aside, of course, from Mrs. Bloxby) is
GoodReads.com
Aggiungi la tua recensione
Il Libraio per te
I libri scelti in base ai tuoi interessi
Il Libraio per te
Scopri i nostri suggerimenti di lettura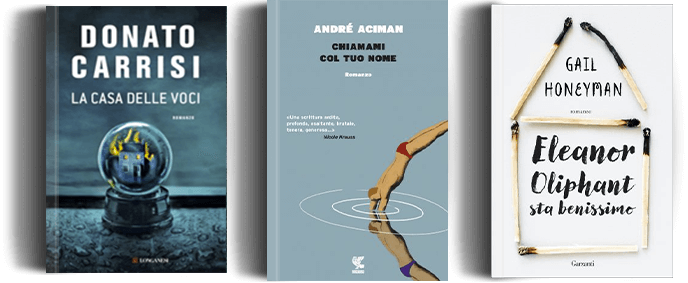 Ancora alla ricerca del libro perfetto?
Compila uno o più campi e lo troverai