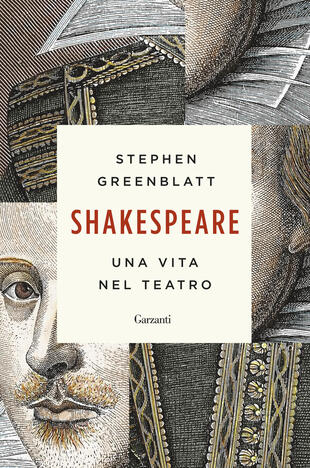 Shakespeare
Tutti i formati dell'opera
Acquistalo
Sinossi
Verso la fine del Cinquecento un giovanotto di provincia si trasferisce a Londra: non è ricco di famiglia, non ha conoscenze importanti, non ha studiato all'università. Il suo nome è William Shakespeare, e in un arco di tempo straordinariamente breve diventa il drammaturgo più importante di tutti i tempi. Le sue opere attirano colti cittadini londinesi e analfabeti che per la prima volta andavano a teatro. Fa ridere e piangere il pubblico, trasforma la politica in poesia, mescola arditamente beffe volgari e sottigliezze filosofiche. Cattura con uguale profondità gli aspetti più intimi della vita dei sovrani come di quella dei mendicanti, e allo stesso tempo mima senza fatica gli accenti dei goffi villani e si diverte con i racconti delle vecchie comari. Raccogliendo con perizia indizi, tracce e ipotesi, Stephen Greenblatt, oggi il massimo studioso mondiale di teatro elisabettiano, dipinge del Bardo un ritratto colto e originale, divertente ed estroso, ricostruendo ad arte la vita di uno scrittore capace come nessun altro di creare nomi e parole per le nostre passioni di uomini, e di dare corpo e immagine a sentimenti potenti e universali, con versi imperituri che a quattro secoli di distanza ancora non smettono di stupirci, di interrogarci, di rivelarci chi siamo.
ISBN: 8811672112
Casa Editrice: Garzanti
Pagine: 495
Recensioni
"To understand who Shakespeare was, it is important to follow the verbal traces he left behind back into the life he lived and into the world to which he was so open. And to understand how Shakespeare used his imagination to transform his life into his art, it is important to use our own imagination Leggi tutto
GoodReads.com
I never thought this would happen to me, but while I was reading this book, I actually had a sense of nostalgia for Harold Bloom. A woman I work with forced this book on me with the guarantee that I would adore it. I later found out that she "hates music like the Velvet Underground." It's always peo Leggi tutto
GoodReads.com
If you're into stuff like this, you can read the full review. Nature Abhors a Vacuum: "Will in the World – How Shakespeare Became Shakespeare" by Stephen Greenblatt Is there a Shakespearean lover who does not know that there is precious little actual information about Shakespeare and as a result there Leggi tutto
GoodReads.com
As any fule kno, 'twas Ben Jonson who famously said of his friend Mr William Shakespeare that he was "not of an age but for all time". Which bon mot is trotted out regularly, not least by yours truly when guiding German high school students through the vagaries of Macbeth: after all, you have to try Leggi tutto
GoodReads.com
"Everyone understood that Latin learning was inseparable from whipping. One educational theorist of the time speculated that the buttocks were created in order to facilitate the learning of Latin." ― Stephen Greenblatt, Will in the World: How Shakespeare Became Shakespeare Every historian, critic, Leggi tutto
GoodReads.com
Possibly as far away from the reality of Shakespeare's life as any silly fairy tale, but highly readable and a wonderful companion to reading the plays. Full review (maybe) later.
GoodReads.com
I think the theory of Shakespeare that he's espousing is a little far fetched. I'm just going to put it out there. The way he gets from argument to argument is 'well, this probably didn't happen... but what if it /did/.... then this would be true...' and then he'll go on to spout some more historica Leggi tutto
GoodReads.com
"If Shakespeare wore shoes--and we have reason to suppose he did--he might have worn some like the ones in this picture." I'm paraphrasing, but not by much. This is Greenblatt's own special brand of persiflage that drove Germaine Greer to write her excellent Shakespeare's Wife , so I guess this book Leggi tutto
GoodReads.com
This book could have been (perhaps even should have been) so much worse than it turned out. Even stating the premise sends a shiver down my spine. The premise is, "How about we speculate on the life and loves of Shakespeare on the basis of the evidence we can find in his plays, poems and sonnets!" Leggi tutto
GoodReads.com
I studied a lot of Shakespeare in college. I just like that guy. No one else can explore such huge themes so concisely and so beautifully, and I think he's the real deal. And he's hard to biographize, partly because we famously don't know a ton about him, but also I think partly because he was just s Leggi tutto
GoodReads.com
Aggiungi la tua recensione
Altri libri di Stephen Greenblatt
Il Libraio per te
Scopri i nostri suggerimenti di lettura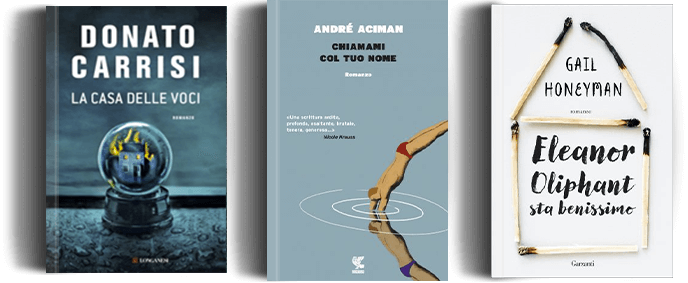 Ancora alla ricerca del libro perfetto?
Compila uno o più campi e lo troverai