A me le guardie!
Tutti i formati dell'opera
Acquistalo
Sinossi
Questa storia si svolge a Mondo Disco, che è piatto e vago nello spazio, sorretto da quattro elefanti che poggiano sul guscio di una tartaruga gigante. E in particolare ad Ankh-Morpork, la sua città più grande. Il supremo grande maestro, capo della Setta Segreta dei Confratelli Elucidati, evoca un drago per potersi impossessare del potere. Forse non sa di trovarsi a Mondo Disco, dove i ladri pagano le tasse, le guardie non devono arrestare nessuno e i libri della Biblioteca vengono incatenati agli scaffali altrimenti scappano via.
ISBN: 888451181X
Casa Editrice: Salani
Pagine: 368
Recensioni
I've been re-reading some of the older Pratchett novels. Partly because I simply enjoy them. Partly because they help keep me sane in an increasingly infuriating world. And partly because they are comfortable to me. The literary equivalent of a security blanket. But I'll be honest, I'm also reading
GoodReads.com
How To Read Terry Pratchett's Discworld Novels 1. Skip the first two books in the series. This is crucial. If you read these first, you will be rightly annoyed by their just-barely-okayness, and spend the rest of your life muttering about how overrated he is. Terry Pratchett wrote these two books. Th Leggi tutto
GoodReads.com
"Hey officer, may you please not help me! Stay away, don´t investigate, please, we´ll do traditional, good old fashioned lynch justice with far fewer victims and collateral damages. Not necessary to call reinforcement. No, stop, my insurance doesn´t cover police incompetence reinduced destruction." T Leggi tutto
GoodReads.com
What I love most about Pratchett's books is that under a thin layer of funny footnotes-peppered pun-heavy parody lies the core of deep seriousness rooted in the quite sobering understanding of the shallow pettiness of human mundanity fueled by jealousy, bile, spite, and closemindedness. "There was
GoodReads.com
This is my favorite Discworld book. I submit that the best way to rate a Discworld book is with a smile meter. As you read, imagine that there is a meter whose arrow jumps when you smile, moves further right when you chuckle and spikes into the red eleven when you laugh out loud. Pratchett's 1989 Disc Leggi tutto
GoodReads.com
At the time of writing, Terry Pratchett passed away about a week ago. Beside making me sad, the news also triggered a sudden urge to read a Discworld book which needed to be satisfied immediately. I haven't read any Terry Pratchett books for years. I have always liked them but there are just so many Leggi tutto
GoodReads.com
Reading Terry Pratchett's "Guards! Guards!" was a joy for me. I don't know why it took me so long to read a Discworld book, I'm a bit ashamed. I am a sucker for English humor, always have been. The good news is that I now have 40 more Discworld books to read. Honest reveal - I think I resisted becau Leggi tutto
GoodReads.com
De los mejores libros que he leído este año.
GoodReads.com
First of all, my site has the videos that go with this: https://clsiewert.wordpress.com/2015/... But here's the lite version: My Terry Pratchett Experience ™ is remarkably similar to my Month Python Experience.™ Fun and funny, but really best done in small doses. Say, 15 minute doses if I'm watching, Leggi tutto
GoodReads.com
Noble dragons! Q: Noble dragons don't have friends. The nearest they can get to the idea is an enemy who is still alive. (c)
GoodReads.com
Aggiungi la tua recensione
Altri libri di Terry Pratchett
Il Libraio per te
Scopri i nostri suggerimenti di lettura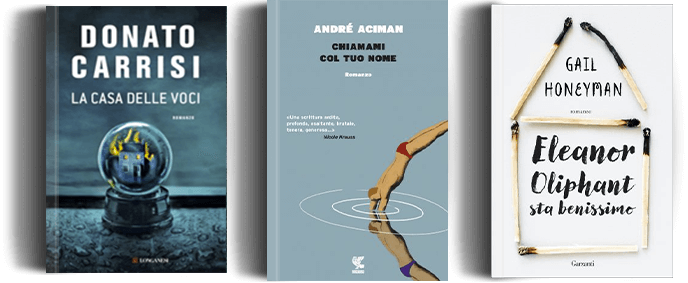 Ancora alla ricerca del libro perfetto?
Compila uno o più campi e lo troverai