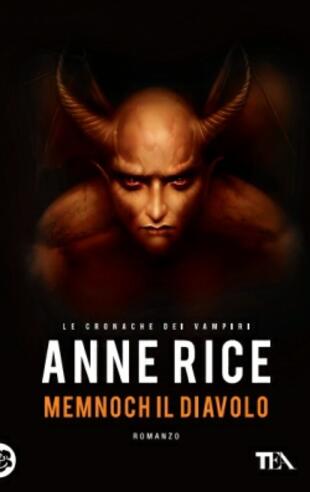 Memnoch il diavolo
Tutti i formati dell'opera
Acquistalo
Sinossi
New York è stretta nella morsa di un inverno rigidissimo, ma i vampiri non patiscono il freddo e Lestat de Lioncourt, incontrastato principe delle tenebre, attende nella notte, pregustando il sangue della sua prossima vittima. Una facile preda, come molte altre, la cui inevitabile fine, però, porterà Lestat molto lontano, sino ad affrontare le sue paure più oscure e inconfessabili. Una sfida che culminerà nello scontro con una creatura sovrannaturale che dice di chiamarsi Memnoch e di essere nientemeno che il Diavolo: Memnoch ha atteso secoli qualcuno come Lestat, e ora lo vuole al suo fianco nella sua lotta contro Dio...
ISBN: 8850237669
Casa Editrice: TEA
Pagine: 430
Data di uscita: 30-10-2014
Recensioni
Memnoch the Devil was nothing like what I was expecting as the next installment of The Vampire Chronicles. Absolutely drenched in theological argument, Memonch the Devil is not for anyone who dislikes religion in their fiction. Only two things happened in this entire book. Lestat stalked a victim for Leggi tutto
GoodReads.com
Memnoch the Devil takes Lestat on an extremely long tour of the past, creation, angels, evolution, the passion of Christ and more – because he has a job proposition for the Brat Prince Memnoch the Devil, also known as "the Bible according to Anne Rice" or "Anne Rice's theological musings". Perhaps ev Leggi tutto
GoodReads.com
This is one of Anne Rice's best works in my opinion. It is part of the vampire series, but you should be able to understand & enjoy the book without reading the others. The vampire, Lestat, is taken to heaven, hell, and back in time to creation and during the Christ era by Memnoch, the devil. The sto Leggi tutto
GoodReads.com
MEMNOCH THE DEVIL is a brilliant reinvention of good and evil. I still think about this book 18 years after I read it. One of my all time favorites. Rice was at the top of her game here.
GoodReads.com
Finishing this book was a chore. A sad realization considering how much I loved Anne Rice's previous books, but boy am I happy to be done with this one. My reading experience can be summarized the following way: Yay! Lestat!, ok I'm bored, holy mother of vodka this is dull, should I drink? maybe if
GoodReads.com
At the time that I read this book I was an agnostic, pagan, ex-catholic, confused about religion person. Anne Rice's technique and passion is so persuasive that I was a true believer after reading this book. And this was before she converted back to Catholicism! She is just so powerful, her narrativ Leggi tutto
GoodReads.com
In Memnoch the Devil, Anne Rice has allowed herself to indulge in an orgy of purple prose. We hear so much about the lush greenery of the early Earth that we begin to forget what the story is about. And because of this, not much actually happens in the story. If this book were made into a film, in f Leggi tutto
GoodReads.com
This was the last Anne Rice book that I ever personally plan to read, because after reading this I went into a three month fit of depression. The events in this book were just so powerful and terrible in some cases that my mind couldn't take it. While I'm not going to say that I wouldn't recommend th Leggi tutto
GoodReads.com
5.0 stars. Except for The Queen of the Damned , this may be my favorite installment of the Vampire Chronicles. I loved the descriptions of both heaven and hell and the arguments between Lestat and Memnoch regarding the nature of good and evil. Highly Recommended!!!
GoodReads.com
Phfft. Flarp. Argghh. This book was so stupid. I was really looking forward to reading the entire Vampire series especially after I really enjoyed "Tale of the Body Thief" but this one is just terrible. 3/4 of the book is a monologue by Memnoch which is so boring and parochial; he just keeps repeati Leggi tutto
GoodReads.com
Aggiungi la tua recensione
Il Libraio per te
I libri scelti in base ai tuoi interessi
Il Libraio per te
Scopri i nostri suggerimenti di lettura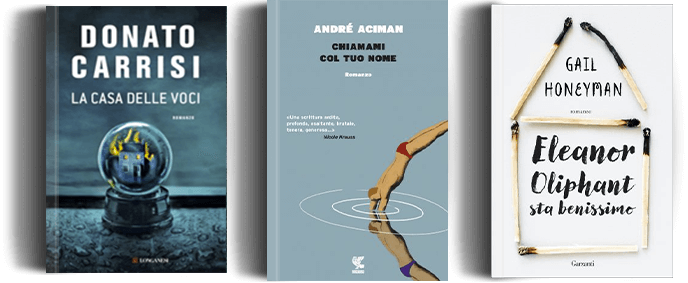 Ancora alla ricerca del libro perfetto?
Compila uno o più campi e lo troverai