Il nemico
Tutti i formati dell'opera
Acquistalo
Sinossi
1989, ultimo dell'anno. Il Muro di Berlino è caduto, la Guerra Fredda sta per concludersi e presto l'America non avrà più nemici. Ma sarà davvero così? Jack Reacher se lo chiede, ma soprattutto si domanda: perché è stato trasferito nel North Carolina da Panama dove si trovava impegnato nella cattura del dittatore Noriega? Pochi minuti dopo la mezzanotte arriva la notizia di un militare morto in un motel a luci rosse. Come investigatore della polizia militare, Reacher sarebbe lieto di passare il caso alla polizia locale. Dopotutto sembra un decesso accidentale. Ma il morto è un generale che, in quel momento, avrebbe dovuto trovarsi in Europa e dalla stanza è sparita una valigetta contenente importanti documenti.
ISBN: 8830422622
Casa Editrice: Longanesi
Pagine: 465
Recensioni
OK, I will admit it....after not even paying attention to Lee Child's name in the bookstores all these years, I am now a committed Jack Reacher fan. And it even pains me more to reveal that it was the Tom Cruise movie that motivated me to start reading the series! (Ouch...that hurt just to type) But, Leggi tutto
GoodReads.com
The Enemy (Jack Reacher #8), Lee Child The Prequel, The Enemy, is the eighth book in the Jack Reacher series written by Lee Child. It is narrated in the first person. In the last hours of 1989, Major Gen. Kenneth Kramer dies of a heart attack in a seedy North Carolina motel. Jack Reacher investigates Leggi tutto
GoodReads.com
Although this is the eighth book to be published in the Jack Reacher series, it's a prequel to the others. It begins on New Year's Eve, as 1989 is turning into 1990. At the time, Reacher is still in the army and has just been transferred from Panama to Fort Bird, North Carolina. While almost everyon Leggi tutto
GoodReads.com
4.5/5 "You're wasting your time," I said. "And you're making a big mistake. Because you really don't want to make an enemy out of me." Absolutely brilliant. You can't go wrong with anything Lee Child has published. This is my eighth book I've read from him, and I can tell you that it totally exceed Leggi tutto
GoodReads.com
I love this fast action, fast moving series. Jack Reacher is a mans man with a tough exterior and a good moral compass. I have not read this series in order but this could be the first. It is the explanation of why Jack opts out of his military career. The storyline moves along smartly with good cha Leggi tutto
GoodReads.com
Superb, 5 Stars! Child's best-ever writing, especially Reacher's personal life with brother Joe and his dying mother, poignant, honest and true. A gem. For the first time, after 8 books and 8 years of Reacher, Child produces pathos and real honour. Well done. Welcome to my favourite writers club.
GoodReads.com
First in the Jack Reacher thriller series (and technically eighth) revolving around an ex-military policeman out to see the world. And save it. This story takes place at Fort Bird in North Carolina. My Take I just love how Reacher's mind works. It's fascinating to read how he pulls the clues together, Leggi tutto
GoodReads.com
I previously listed this 3 stars although I had no memory of this story. Upon re-read (listen), I rate this story 5 of 10 stars.
GoodReads.com
One of the better Jack Reacher books--an interesting look at Reacher's earlier military career.
GoodReads.com
I tend to read Jack Reacher (or simply Reacher as everyone calls our hero) in "batches". I've got to say I like the books but after a while the logical flaws begin to bother me a bit and I lay them aside until I can beef up my "suspension of reality" muscles again. You know jack travels around with
GoodReads.com
Aggiungi la tua recensione
Il Libraio per te
I libri scelti in base ai tuoi interessi
Il Libraio per te
Scopri i nostri suggerimenti di lettura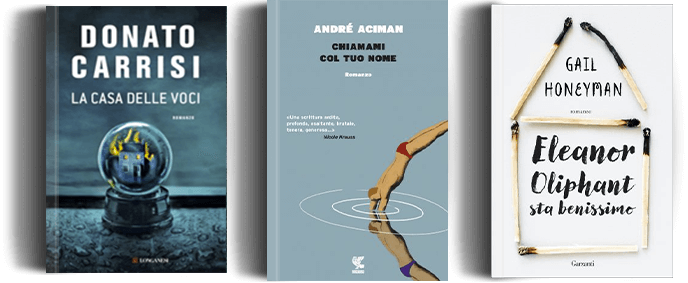 Ancora alla ricerca del libro perfetto?
Compila uno o più campi e lo troverai