Agatha Raisin – La psicologa impicciona
Tutti i formati dell'opera
Acquistalo
Sinossi
L'ultimo caso risolto da Agatha ha lasciato in lei pesanti dubbi. Una delle principali sospettate, Gwen Simple, ne è uscita pulita, ma Agatha crede che nasconda qualcosa e che possa persino arrivare a uccidere di nuovo. Intanto, per riprendersi dalle scioccanti vicende che l'hanno coinvolta, Gwen inizia a frequentare una nuova abitante del villaggio, Jill Davent, psicoterapeuta.
Jill fa gli occhi dolci a James Lacey e sembra conoscere tutto del passato di Agatha, spettegolando in paese sulle umili origini così poco rimpiante dalla detective. A mano a mano che l'amicizia tra Jill e James si rafforza, Agatha decide di scavare a sua volta nel passato della psicologa, arrivando a minacciarla. E così, quando Jill viene trovata assassinata, la nostra investigatrice finisce in cima all'elenco dei sospettati.
ISBN: 8833210715
Casa Editrice: astoria
Pagine: 272
Recensioni
I'm conflicted, I am so fond of the sassy Agatha Raisin, this is my 26th adventure with her after all. Unfortunately, I found this one rather disappointing. Sooo many murders, and so many characters who were just rude and unpleasant made the story feel almost like a parody of prior Agatha books. I s Leggi tutto
GoodReads.com
Here's the thing. I know these books aren't good books. There is no character development at all - the characters are exactly the same in every single book. The body count is ridiculous - I think about 11 people die in this one, with no noticeable impact on anyone's behaviour. There's a serial kille Leggi tutto
GoodReads.com
Whoa! Talk about 'let the bodies hit the floor!' I think this book averaged out one corpse per chapter! To be honest, I'd've rated this one higher if the author wasn't letting her ignorant Sun -reader-style prejudices show quite so much...
GoodReads.com
Once upon about 12-13 years ago, I stumbled upon an Agatha Raisin audio book, the very first book in the series of which Dishing the Dirt is #26. Since that time, I have read or listened with pleasure to each book in the series, even though the narrator for the audio titles changed at some point fro Leggi tutto
GoodReads.com
I keep promising myself never to read another Agatha Raisin novel again, but a friend gave me this one, so I just had to read it, didn't I?! The last 5 or 6 novels in the series seemed to me to be overhastily published, very badly edited, full of mistakes, ridiculously predictable and, basically, va Leggi tutto
GoodReads.com
I have always been a little bit in love with Sir Charles Fraith. After reading this book, I am completely enamored by him. Sure he has his faults, lots of them, but then so does Aggie, and she is darned lucky to have a guy like this in her life, if sporadically. I tend to like the books the best whe Leggi tutto
GoodReads.com
RECENSIONE QUI: https://thereadingslove.blogspot.com/... M.C. Beaton torna con il ventiseiesimo episodio della serie dedicata alla protagonista singolare Agatha Raisin, un'investigatrice privata determinata, testarda e dal carattere difficile e dai tanti vizi, con un'infanzia sfortunata e un matrimo Leggi tutto
GoodReads.com
Beaton does a nice job of bringing in the regulars with brief descriptions. This book is stronger that the last several books and has several differences: everyone is nasty, ravens are all over the book and there are more murders than before. There were several dropped words in sentences.
GoodReads.com
Predictable and repetitive but I just can't stop myself from reading them!! :)
GoodReads.com
It is a sickness really, sticking with an author and a series well past the point of both their primes. Why do i do this?! Please give me those four days of my life back.
GoodReads.com
Aggiungi la tua recensione
Altri libri di M.C. Beaton
Il Libraio per te
Scopri i nostri suggerimenti di lettura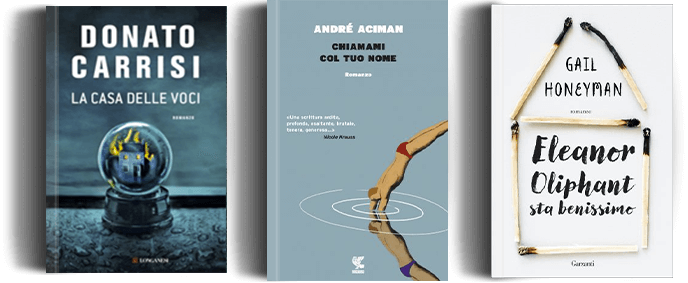 Ancora alla ricerca del libro perfetto?
Compila uno o più campi e lo troverai