Nuova avvenutra per Agatha Raisin
Agatha Raisin - L'albero delle streghe
Tradotto da: MARINA MORPURGO
Tutti i formati dell'opera
Acquistalo
Sinossi
Agatha è annoiata a morte da una sfilza di casi di livello non superiore a quello della ricerca di gatti smarriti, e soffre di deprimenti fitte di solitudine. Paradossalmente, perciò, è felice di occuparsi di un caso molto truculento che terrorizza i Cotswolds: nel villaggio di Sumpton Harcourt, il pastore locale ha rinvenuto il cadavere di una donna impiccato a un sinistro albero mozzo, e la Scientifica ha stabilito che non si tratta di suicidio.
Nel corso dell'indagine la nostra detective si imbatterà in altri assassinii, scoprirà una combriccola di streghe e rischierà più volte
la vita, al punto di pensare sul serio di mollare l'agenzia investigativa, magari per dedicare tutto il suo tempo alla meticolosa ricerca del Principe Azzurro.
ISBN: 883321088X
Casa Editrice: astoria
Pagine: 272
Data di uscita: 15-04-2021
Recensioni
Now very definitely in the autumn of her career, Cotswold based private detective Agatha Raisin whose years seems to decrease with each consecutive appearance, returns at the age of fifty-three in a monumentally disappointing twenty-eighth outing. Given that the cosy crime capers of Agatha and her s Leggi tutto
GoodReads.com
I remember a time when I eagerly devoured every Agatha Raisin story. I delighted in Aggie's abrasiveness, in the villagers' eccentricities, and in the ludicrously daft situations the characters found themselves in. It added up to intriguing, uncomplicated entertainment. Sadly, that's not the case any Leggi tutto
GoodReads.com
Okay, here's my confession… I want Agatha and Charles to get married and have a Happily Ever After. I loved this latest entry in the Agatha Raisin series. The Witches Tree has a great mystery, some truly devious crimes, and it's just pure fun. Agatha is maturing. She's still Agatha (no worries), but i Leggi tutto
GoodReads.com
*3.5 stars rounded up. I read the last two Agatha Raisin books (#27 and 28) back-to-back and they did not suffer from doing that, although I kept looking for characters introduced in the previous book to reappear. This story does take place immediately after #27--it is now late fall and the story be Leggi tutto
GoodReads.com
A largely aimless plot littered with irrelevant side-stories, factual errors, continuity mistakes and ignorant right wing soapbox moaning left me with a largely nonsensical mess of a book I couldn't wait to finish... and not in a good way. The wild undulations in quality in this series is nothing sh Leggi tutto
GoodReads.com
Another little caper with my old friend Agatha. I do wish there were a little progress in the characters' personal lives after 28 books, but all in all, I enjoyed it. Find more reviews and bookish fun at http://www.princessandpen.com
GoodReads.com
Well, what can I say - not up to the expected standard. The sentences were short, the story jumped from one thing to another - one minute someone was dead, and then he wasn't. Names of people had changed, and the continuity was all out of sync. I felt the story needed bulking out and I was reading t Leggi tutto
GoodReads.com
I thought Pushing Up Daisies was a bit disjointed but this latest Agatha Raisin adventure was even worse. Actually, it read as if two different people had penned it. Disjointed sentences and other grammatical errors that should have been corrected by the editors aside, this novel didn't even make se Leggi tutto
GoodReads.com
My thanks to Netgalley and the Publisher for an opportunity to read an advanced copy of this book. After the last book, 'Pushing up Daisies', I had hoped that MC Beaton has turned a corner and her Agatha Raisin series would get back to what they had previous been with multiple story lines that bounce Leggi tutto
GoodReads.com
In the Goodreads questions section for this title, there's an absolutely brutal commentary on this series. So, anonymous person who doesn't see the point in the series continuing, I have a solution for you. Call it quits with #28 in the series. Is there a reason you're still reading at this point? No Leggi tutto
GoodReads.com
Aggiungi la tua recensione
Altri libri di M.C. Beaton
Il Libraio per te
I libri scelti in base ai tuoi interessi
Il Libraio per te
Scopri i nostri suggerimenti di lettura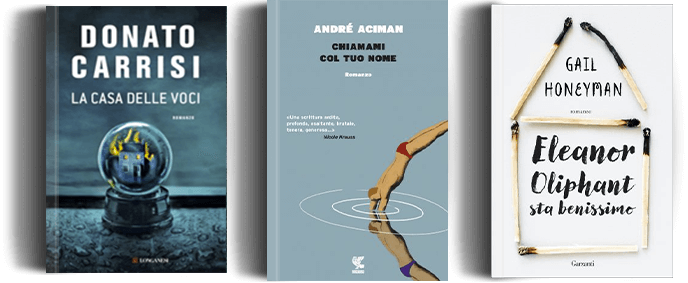 Ancora alla ricerca del libro perfetto?
Compila uno o più campi e lo troverai