Agatha Raisin – Panico in sala
Tutti i formati dell'opera
Acquistalo
Sinossi
Uno spettacolo teatrale messo in scena da una compagnia amatoriale: quella sera Agatha, seduta in platea nella sala comunale di Winter Parva, avrebbe voluto essere da qualsiasi altra parte al mondo.
A un certo punto il panettiere locale, Bert Simple, impegnato nel ruolo dell'orco, precipita in una botola che si apre d'improvviso ai suoi piedi. Sembra un mero effetto scenico, che però si rivelerà essere un omicidio in diretta e davanti a un folto pubblico: Bert viene ritrovato impalato sotto il palco.
Agatha viene ingaggiata dal produttore per investigare, e scopre incredibili (e pericolosi) altarini nel mondo dei teatranti amatoriali.
ISBN: 8833210340
Casa Editrice: astoria
Pagine: 272
Recensioni
I am always amazed by readers who take such a dislike to Agatha Raisin and the series written by M. C. Beaton, in which this irrascible character stars. I think it is because Agatha Raisin has little to love about her, at least at first glance. We readers prefer a protagonist who is easier to sympat Leggi tutto
GoodReads.com
Oh Agatha, Agatha - will you never learn? Apparently not, and perhaps that's why we love her, but it would be nice to see some emotional growth in our beloved Agatha Raisin. This is a typical Agatha Raisin novel - mildly amusing narrative, outrageous plot, Agatha on the prowl for a husband and jealou Leggi tutto
GoodReads.com
Received this from Goodreads giveaway. The characters are annoying thin, merely names on paper with little substance to carry the plot. Yet, my main issue is with Agatha herself. She's a detective with a reputation, judging as to how this book is #25 in the series. However, Agatha is ready to throw
GoodReads.com
I liked it, it was nice to see the regular characters. In the first third, old nasty Agatha is back. Then the book shifts into a formulaic disappointment. Conflicts start and are resolved in two sentences. Agatha has a sense of danger now, and it is overused. She has become high tech with a constant Leggi tutto
GoodReads.com
Oh my, where to begin. I won an ARC of this book through a Goodreads giveaway. According to the publisher, this is the 25th Agatha Raisin "adventure", though it is my first acquaintance with both the character and the author. While I'm a great fan of British literature and the cozy mystery genre, I
GoodReads.com
If you have not read any of the Agatha Raisin Mysteries yet, up to and including this one, you need to get caught up! I loved this book. There is a healthy dose of humour all the way through it and the characters are not only memorable, but a lot of fun. I love unique mysteries where you feel as tho Leggi tutto
GoodReads.com
There's some clever plotting and thematic echoes in this one that seem obvious in hindsight, yet I didn't see them coming while I was reading. This is probably my favourite Agatha Raisin book so far... and I'm not just saying that because the author died last month.
GoodReads.com
Repeat after me, Gentle Readers: mystery novel protagonists are NOT role models! We aren't reading the novels of the esteemed Glenn Beck, right? GOOD. The Blood of an Englishman provided me with several hours of reading bliss. The pacing is lickety-split. The plot is just complicated enough, although Leggi tutto
GoodReads.com
I've read all your novels, so I'm sorry Mrs Beaton, but this latest novel reads like a first draft that needs to be re-read and edited at least twice! Some characters, like Roy Silver and James Lacey for example, are so obviously just used as devices to introduce disasterous episodes and there are s Leggi tutto
GoodReads.com
Murderous Fun! Back when I used to buy a lot of paperbacks, the publishers would sometimes put a stamp on one saying 'Guaranteed Good Read'. They were so convinced that the book was great, that they promised money back if you don't like it. While publishers don't tend to do that anymore, anything by M Leggi tutto
GoodReads.com
Aggiungi la tua recensione
Altri libri di M.C. Beaton
Il Libraio per te
I libri scelti in base ai tuoi interessi
Il Libraio per te
Scopri i nostri suggerimenti di lettura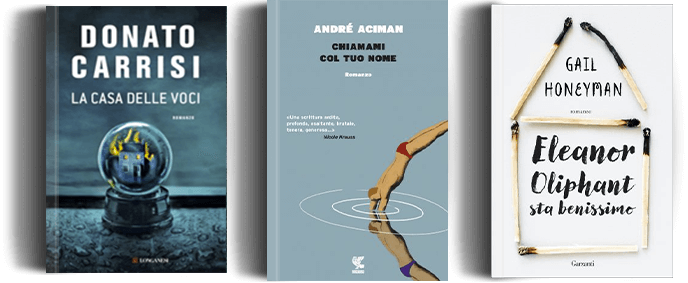 Ancora alla ricerca del libro perfetto?
Compila uno o più campi e lo troverai